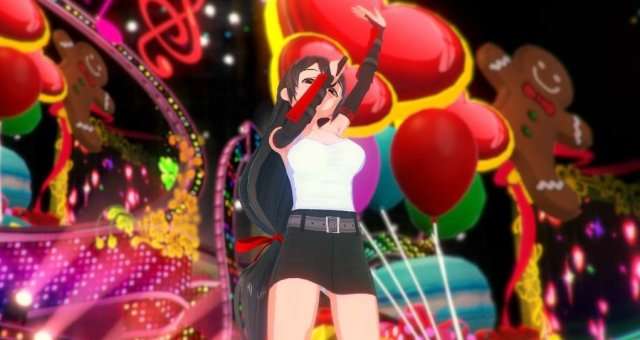 How to unlock all sex positions in story mode.
Story Progress
Completing the story for one of the story characters unlocks a position.
Mai Himekawa (12 events): Standing HJ & Ball Caress
Konomi Hiragi (12 events): Titjob (Squeeze)
Sakura Yuuki (9 events): Cowgirl
Ai Minase (9 events): Handjob (Two Hands)
School Exploration
Training Sensuality while accompanied by a girl will unlock up to 8 sex positions.
Tip Caress
Titjob & Lick
Standing HJ & Ball Lick
Squeeze Titjob
Standing Titjob (Squeeze)
Body Press Titjob
Tip Caress (Chair)
Head Caress (Standing)
Sex Acts
20 positions can be unlocked by getting all H experiences to 100%.
Caress experiences unlock the following caress positions at 100%:
Laying Down
Sitting (Chair)
Sitting (Desk)
Chair Squat
Hands and Knees
Service experience unlocks:
15%: Lick (Head and Shaft)
15%: Blowj*b (Two Hands)
45%: Blowj*b (One Hand)
45%: Standing BJ (One Hand)
70%: Titjob
70%: Standing Titjob
100%: Titjob & Suck
100%: Standing Titjob Suck
Pound experience unlocks:
45%: Spread Missionary
45%: Missionary Press
70%: Chair Cowgirl
100%: Doggy (One Leg Up)
Anal Pound experience unlocks:
45%: Doggy (Arm Pull)
70%: C. Doggy (Arm Pull)
100%: D. Doggy (Arm Pull)
Club Rank
Earn points by getting new club members, interacting with girls, and getting intimate. After getting 10,000 points, access the Club Activity Report in the Club Room to increase your Club Rank, which unlocks new positions.
Rank B

Unlocks Vibrator
Unlocks Standing HJ (Sex Sleeve)
Unlocks Standing BJ (Two Hands)
Unlocks Side
Unlocks Desk Missionary
Rank A

Unlocks D*ldo
Unlocks Chair Reverse Cowgirl
Unlocks Desk Side
Rank S

Unlocks Head Lick (No Hands)
Unlocks Standing BJ (No Hands)
Unlocks Standing Missionary
Unlocks Lotus (One Leg Up)