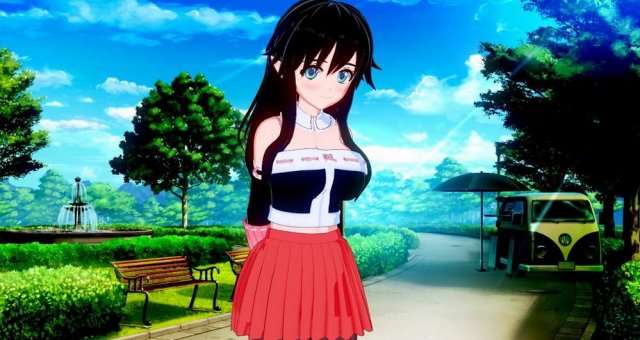 This patch includes the school dating sim and story mode segments of the game.
Welcome to Koikatsu Academy, a fully-customizable paradise filled to the seams with the anime girls of your dreams! Hook up with your own personal harem, and if you don't find your ideal waifu within this game's hallowed halls, create her with our robust character creation system! Koikatsu is the romantic simulation that will fulfill all your fantasies!
Other Koikatsu Party Guides:
How to Install Patch
Warning: Always back up your files in case something goes wrong!
Download patch from here (official site).
Select all of the data in the Koikatsu Party Special Patch folder and copy it.
Open the folder in which Koikatsu Party is installed.
Paste the data you copied into the Koikatsu Party installation folder. This will overwrite the data. A message will pop-up asking you to confirm that you would like to overwrite this data. Confirm that you would.
When the data finishes overwriting, the patch has been installed.
Have fun with your new adventure!
List of Added Clothing
Tops
Uniform (Sailor)
Uniform (Blazer)
Blazer & Tie (Male)
School Uniform (Male)
Uniform T-shirt (Male)
Bottoms

Bras

Underwear

Socks

Shoes

Body Accessories

Arm Accessories

Nylon Boston Bag A
Nylon Boston Bag B
Armband (Student Council)
Armband (Intern)
Armband (Ethics Committee)
New Character Data

New CharacterData files—characters in school uniforms—have been added to the DefaultDatafolder where this game is installed. Characters in the DefaultData folder can be freely customized by altering/moving themin the folder.