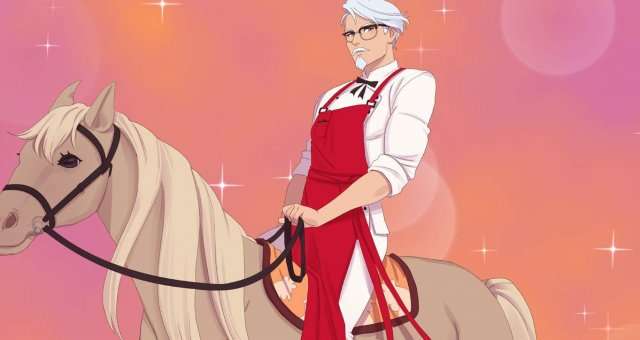 The answers for the questions asked in chapter 6, when facing off against Aeshleigh.
I Love You, Colonel Sanders! Guides:
Questions and Answers for Chapter VI
I got a bit stuck on these questions for a little, so I decided to make a guide to help anyone who may be stuck too. The answers to the questions are below.
Question 1: What temperature does water boil at?
Answer: 100°C
Question 2: How many herbs and spices did he say he used?
Answer: Eleven.
Question 3:
What state of mind offers the most flavor?
Answer: Gratitude.
Question 4:
Now would be a great time to harness that energy. So, where does it come from?
Answer: A small town where big dreams are born.
Question 5:
What is the sound of success?
Answer: Silence.
P.S. Hopefully this guide helps you guys if you were stuck at this bit! Now you can go back to having that hot date with Colonel Sanders!