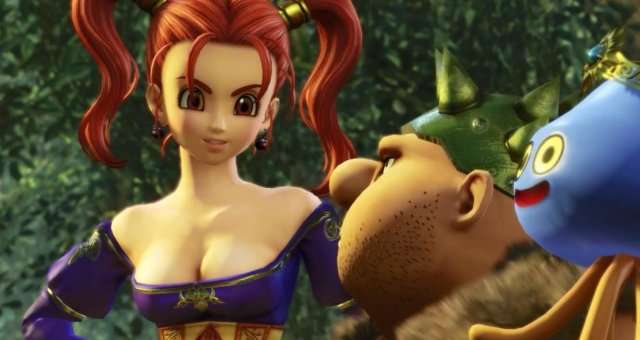 All monsters locations for achievements.
Other Dragon Quest Heroes 2 Guides:
About Locations and Some Informations
Shown occurrence of mobs is one of few so you can also find them elsewhere.
Free battles like:
The Battle of Harba
The Battle of Ingenia
The Battle of Accordia
Battle of the Pinnacle: Base
Battle of the Pinnacle: Centre
You can find in Gragwort's Grotto
All shown mobs are disposed in order as it is in "monsters" overlap (by type).
Yellow means rare drop item.
About Metal Slimes: Where u can find them? Their spawns are totally random. The best way to find them is running on every darkness maps and just killing some monsters on your way. They will spawn sooner or later.
001-160
161-170: Main Story Boss List
King of Kadava
King of Klor
Abominable Showman
Drakulard
King of Al-Khazam
King of Accordia
Lionidas
Dhuran
Fractos
Fractos Unfettered
171-172: Dungeon Boss List
Estark:
Estark's sabres drops only from Uber Estark and only once.
Dragonlord:
Dragonlord's sceptre drops from (Dragonlord's Den) and only once.
Ace of spoils drops from (Dread Dragonlord's Den & Devastating Dragonlord's Den).
Uber Ace of spoils is a rare drop from (Devastating Dragonlord's Den) so it drops only sometimes.