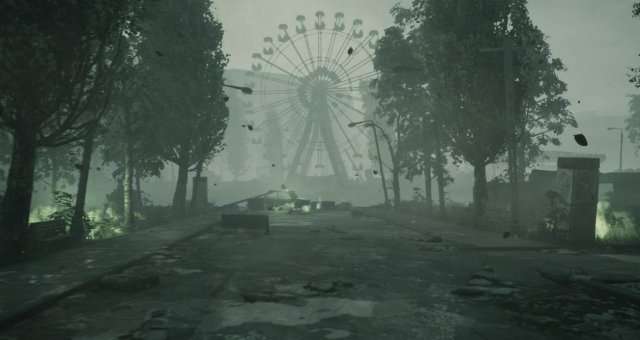 Overview of the quests, requirements for quests, consequences of decisions to companions.
Comprehensive Quests Overview
Explanations
Disclaimer
The information in the guide belong to version: early access revision 33909.
The quests might change in the future. There may be more side effects, consequences and even other quests at all.
Very likely I missed something or in some case the information is not correct.
Anyway it should give you some clues if you stuck in the game.
Quest and decisions
In each quest you have to make one or more decisions. Each decision has some impact on the game. It can be a requirement for further quests and it can affect your relationship status to your companions.
This guide will show all quests with all available decision and their consequences.
The quests are not explained in detail here, only the consequences and the "order" of quests are shown.
Relationship status of companions
Your companions like (or don't like) your decisions. If you make decisions they don't like their relations status gets worse. If the status is too bad, they migth leave you.
Not all of their likes (and don't likes) are displayed in the companion overview in the game. I don't know if these values count to the relationship status or not.
Timetunnel
If you die in the zone or by using the radiation chamber you enter the timetunnel. In the timetunnel you see all of you decisions and you have to possibility to change them or even forget the quest at all. If you forget a quest which requiered by further quests, they will disappear, too.
There are 12 quests on the ride side and 11 quests on the left side in the tunnel. Later I will use L1-11 and R1-12 as a shortcut. It also helps to find the quest in the tunnel.
If you enter the tunnel for the first time, then there probably are several conflicts in your previous decisions which you have to solve before you can leave the tunnel.
Bugs
There are still some bugs regarding the quests or the timetunnel:
Some texts are wrong. Sometimes the game displays just the opposite of what actually should be displayed.
Some decisions are not available in the missions. They can only be choosen in the timetunnel.
Some decisions seem to have no consequences at all. I doubt that this is correct, so there might be hidden consequences.
Quest lines
There are several lines of quest. Each line is (nearly) independend on the other lines. But in each line the quests follow each other in some way:
Quests of Olivier & Semonov:
Quests of Mikhail
Quests of Sashko & Tarakan
Quests of Olga
Quests regarding Kozlov
How to Read the Diagrams?
In the diagrams the following formattings are used
Quests
Rectangles with round corners on the left side.
Each rectangle contains the position in the tunnel (L/R 1-12) and the name of the quest.
It also contains the decision to make in the quest.
In some quests you have to make more than one decision. In these cases there exist different rectangles for each sub-decision. They are labeled by a – e (e. g. L10a and L10b.)
If one quest is a requirement for an other quest, an arrow is drawn between the quests. If the arrow has a label then only this decision enables the second quest.
If a quest has more than one requirement, all requirements must be fullfilled.
Consequences
Drawn as rectangles on the right side. Mostly they contain the names of your companions with a plus-sign (if they like your decision) or a minus-sign (if the don't).
A labeled arrow is drawn between the quest and the consequences.
Additional information
Text on the right next to the consequences show additional comments about the quest.
Olivier & Semonov Quest Line
No requirements. Olivier will give you the quests directly, later Semonov talks to you by radio.
5 quests (L1, L2, R5 – R7).
Olivier will also give you quest R8. This is the start of the Olga quest line.
Mikhail Quest Line
No requirements, Mikhail is calling you by radio.
4 quests (L3 – L6).
Sashko & Tarakan Quest Line
No requirements. Sashko is calling you by radio.
7 quests (R1 – R4 and L7 – L9).
It seems that Tarakan is not needed for the story. But you can learn some good perks from Tarakan.
Searching documents in quest R2 will Kozlov/NAR show your interest in investigation. They will set up a trap, so that in quest R4 you will be captured by NAR.
In the time tunnel Tarakan often get's a terrible relation status and leaves me after exiting the tunnel. I have not figured out yet, why this happens.
Olga Quest Line
5 quests (R8 – R12).
After finishing R8 (from Olivier) Olga will contact you by radio.
If Kostya is not returned to Olga's village and you tell her the truth, she will not join you.
Kozlov Quest Line
2 Quests (L10, L11).
Finished quests R7 and R12 are required.
L10 starts in your base where your companions want you to kill or kidnap Kozlov. Which option(s) you are offered depends on your companions at that time.
Kozlov has to survive to get all quests.