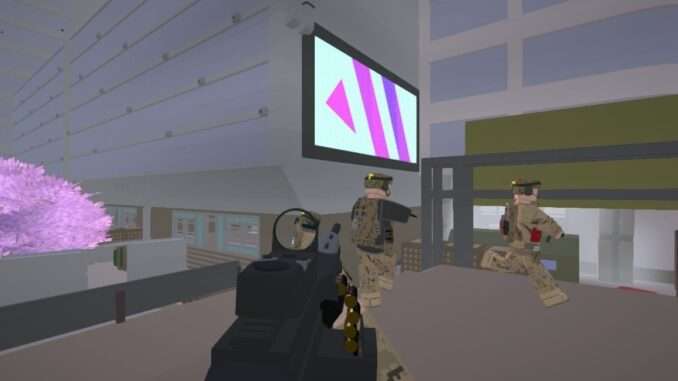 A solution for when the game keep having micro stutters every 5-10 seconds.
Introduction
If you are playing Battlebit Remastered and having micro stutters every 5-10 seconds, the problem is that the game only use 1 out of all available CPU cores because of Easy Anti Cheat (EAC).
Proof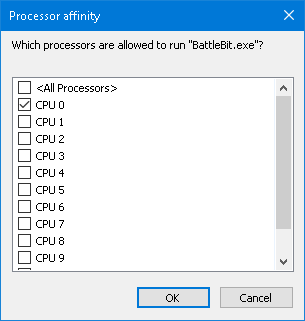 Here's a solution that i found on the battlebit remastered discord.
The Solution
Here is the Single CPU Core Affinity solution "workaround".
Close Project Lasso if you have it installed
Open Task Manager as admin
Start the game
Find the 'battlebit.exe' under details
Right click then click "Change Affinity"
Close the game
After doing this there is a very brief time-window where the user can change core affinity for next launch without being blocked by the anti-cheat. (You will still get the 'Access denied' message).
Example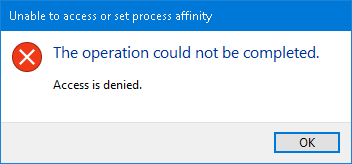 Closing
If you follow these steps correctly the result would look like this: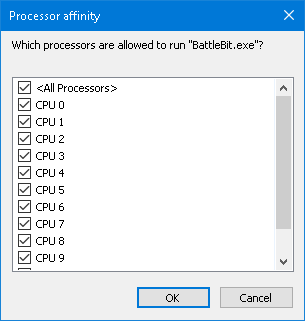 Hope this helps!