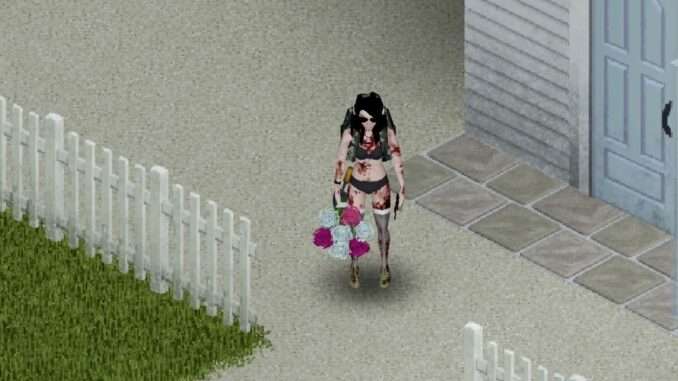 Here's a list of items you must always carry.
Introduction
Ill keep this one short and simple, it is a list of essentials that you should carry always. i'll add my reasoning why for each item on this list, if that makes sense to you keep it.
Items
Water Bottles
Usually 2x water bottles are enough(in inventory) but you can throw two extra in your backpack if you chose the thirsty trait.
Non-Perishable Food
It's not a problem if you carry perishables but the idea is so that it doesn't rot and make you sick. This is backup food, i'd suggest 2-3 cans of food. As for consumption, eat from the households you loot so that this one can be for backup purposes.
Ripped Sheets/Bandages
It's much better if you have bandages around or a bunch of ripped sheet instead of ripping off your red heart boxers in case of emergency. 4x-5x should be good enough to carry around.
Coffee
This one could be the reason you survived a death. When your character becomes drowsy, the debuffs are significant. That's why most guides will recommend you not to stay longer if you get drowsy cause that's a ticket to new character. But sometimes you don't have option to backout and you'll often find yourself in this situation. The bottom line if you find coffee, take it. I'd advise to carry 2x units.
Hammer
This one's pretty standard stuff when it comes to carpentry and can also be used as a weapon.
Note: Club hammer can't be used to drive nails
Screwdriver
Again standard stuff for electrical and mechanics.
Weapons
I won't be specific about this so carry two units of your favourite weapon type, more if it breaks frequently.
Lighter
Always comes handy for lighting up smokes, molotovs and sometimes can be used as light source(but flashlights are much better).
Flash Light
You won't always have a light source, specially after electricity shuts down and you are looting around during night time. 2x batteries for replacement. Btw it goes much better with one handed weapons.
Can Opener
Imagine sitting on a pile of can food and no way to open it. It's something we often forget and makes us question our plans for rest of the day.
Lemongrass
Out of a billion ways to die, poison is the worst way to go. There's a bunch of ways such as eating rotten food, wild berries or just sleeping around a pile of ded zeds or just drinking rainwater. Now there's only one way to survive that i.e. lemongrass. Only way to obtain is through foraging so it's better if you find it as soon as you can so that at least you have it when you need it the most instead of foraging while you are about to die.
Secondary Backpack
Another storage bag for secondary to haul loot items from point A to point B, even garbage bag is better than nothing.
Scissor
Mostly used for ripping leather clothes from what i can recall, which can be used for patching clothes in later stages of game. But it's light enough to carry around when you find one.
Nails
I usually carry two boxes of nails with me most of the time, comes handy with doors, securing the place and getting sheet ropes up for escape.
WoodGlue/Duct tape
For early game try to only use wood glue for wood axes because you need to chop trees and it's rare to find wood axes. Mostly use em to repair my weapons if i'm desperate.
Add to Favourites
Usually during the course of your run you'd often find yourself dropping a bunch of items, changing backpacks here and there and then again it becomes difficult to keep track of these items again and again. Make these items as favourties that way you can't drop em by mistake and be sure to have em when you need anything.
On a second note, another great use of favourite is when you unloading items you can just use transfer everything option from UI it makes sure that favourite items still stay in your backpack or inventory and rest everything is transferred. It saves you a hassle of selecting each loot item to transfer.