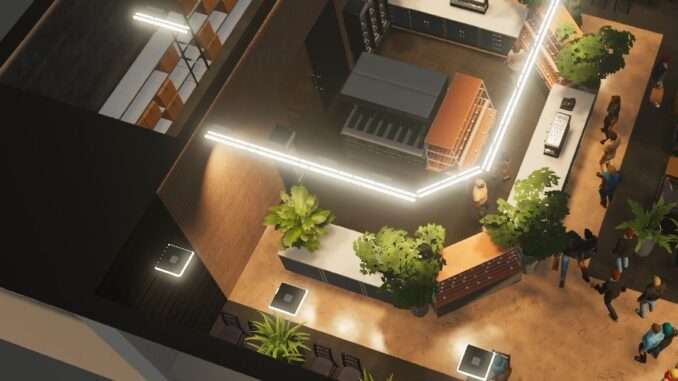 Did you know that you can get delivery from your warehouses to your stores? Read in details below.
Guide to Delivery
First of all you need to have a headquarters and logistics manager. That's who handles that job!
Note: Its under logistics manager. click the gray square that has one of your warehouses selected and it should bring up the destinations you deliver to. They won't deliver until 12am and its automatic. you just need to set the destinations.
In other words
Open bizman -> top right hit managers/ warehouse.
You also need a van or truck into your warehouse and a driver set in the bizman menu.
One slot in a warehouse can do a solid 8 places, one logistic manager can handle a warehouse with 2 slots (you have to buy one that has 2).
A 100% trained logistics officer with 2 freight trucks can handle 16 locations.
2 vans and 100% trained = 8 locations.