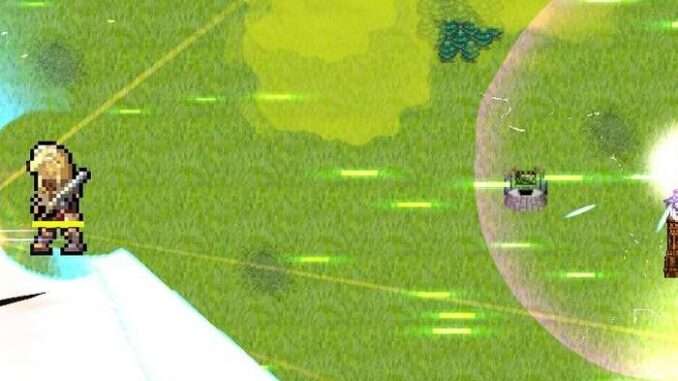 This is the build that helped me mainly get through the hectic battles and hopefully these will help you too.
Build to Win with Any Chars
Immortal Items
These are the items that will basically make you immortal from all the non-boss enemies so try to rush these if you get them:
Scarecrow
Scarecrow will help you by letting you tank the damage from those pesky speedy enemies that just go straight for your keep.
Bosses will game end you still even with this item on so make sure to focus them when they show up!
Bloodlust
Bloodlust will help you regain those lost points of health that you tanked from those speedy enemies by letting you attack the enemies that are focusing you and practically letting you be the Immortal Protector!
Iron Armour
You take less damage from enemies that attack you and therefore you are able to out heal their damage and lets you face tank boss enemies as well, so all in all less damage = less worry.
Best Ascended Ability (In My Opinion)
This ability is automatically on Jing and can be dropped from a chest once unlocked near the bottom of the upgrades menu for all the other characters:
Trample and Clear Sky
With this ability you can easily dash around and leave an amazing little trail of fire that is perfect in dealing with enemies.
With the ascended version of this ability, you can easily just run up and down the map and make a constant wall of fire as long as you keep running up and down and the enemies will just walk right into it until they die.
If a boss shows up, just walk around him or in a straight line in front of them and watch as they are defeated easily, you can then continue to walk up and down the map leaving a wall of fire again for the non-boss enemies.
If you have the magical boots then you can speed everywhere and leave a long trail of fire. Become the trail blazer you are meant to be!
Late Game Items
These items are good for when you start to get near the ending of the run where there are tons of tanky enemies:
Death Punch
As the battle continues the enemies will get stronger and a bit more tanky (not as tanky as you though) so this item will help in dealing more damage to them as you lose a bit of health but you will easily regain that health from the bloodlust item
Obsidian Pendant
This is good to help keep as much enemies close together as possible and also aid in bringing in the speedy away from you keep along with all those enemies.
Magical Boots
You may be immortal, but you don't wanna be slow now do ya? so get this magical drip!
Support Buildings
These items will support you in areas of the map where they are placed and can let you easily win on the more enemy infested maps:
Propaganda
This item lets you place it down anywhere and whenever an enemy walks into its range, that enemy will then walk away from the battle and disappear.
This is perfect if you are lazy to focus on a certain part of the map and it will take care of itself from there (I usually place these on either the bottom or top of the map).
Bosses may or will ignore this and walk past it, so be cautious if they show up in the area where you place this.
Turret
It is always nice to have a turret to deal with any stray enemies that pass by whenever you slip up anywhere.
Laser Tower
This will also help in clearing those big clumps of enemies that the Obsidian Pendant brings together.
It's literally a laser!
Honorable Items
If you have open slots these items will be a great addition to make your run easier:
Golden Hammer
This item will let you stun enemies and bosses with your attacks.
The more you get, the better chances of stunning the enemies.
With the trample and clear sky ability, your fire walls will be able to stun enemies that walk into it.
Bonk.
Blade Shield
This item will help by giving you tons of DPS if you become surrounded by enemies.
This is a perfect item to combo with death punch (low on health = more damage), bloodlust (attacks heal you), and iron armour (less damage taken).
Mallet of Prosperity
Makes your attacks slightly bigger (Obsidian Pendant, Blade Shield, Trample?, and Clear sky?).
"I'm gettin' me mallet!"
Honey
This will let your flame trail last longer on the map.