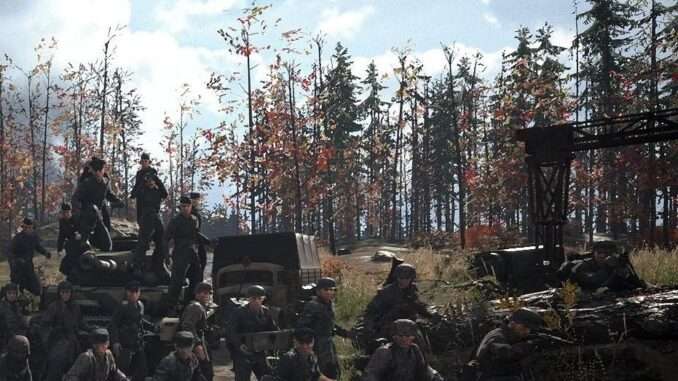 How the XP is showed after "End of Match" let me break it down.
Experience Point (XP) – End of Match
Intro
In this guide, i will try to break down, how we are reward XP in the game.
And what means what in the "End of Match" Screen.
Without more 'intro stuff' Let's move on.
The Icons
So let's start with knowing what is what.
I will use the "TAB" Scoreboard later, so here is what icons means.

Now you know, what icons means what (if you didn't know).
XP and End of Match
So here i play on a server with like 3-5 people on it.
That helps to hide many numbers for now, and keep it simple.

So my numbers is: 0 – 0 – 380 – 9280
This is my personel numbers.
Now I'm joined up with another 'farmer' from this low player game.
Now our scoreboard looks like this:

So now "HIS" numbers is: 0 – 0 – 460 – 9610
If you now look in the top row, we as a squad, get our personel score added up.
So we get 840 and 18,890 more players, bigger numbers.
Let's move forward.
So then the match ended, it looks like this: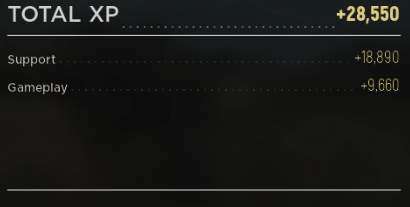 "Gameplay"
Combat, Offense, Defense and Support
But only on a personel score and added up (So for me, that is: 0, 0, 380, 9280. = 9660
"Support"
This is squad players Support added up (So if you go a bit up, you can see we as a squad in green got 18,890).

We still get XP for all the icons showed before:
Our "Combat" is 0.
Our "Offense" is 0.
But our "Defense" is added up, so mine was 380 + 460 = 840.
Same method goes for both Combat and Offense.
End Of Match: XP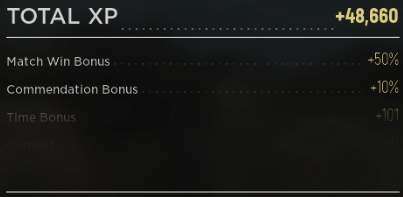 Time Bonus: Sorry. I have no idea how that works yet.
Commendation Bonus: 10% added (up to 5 players can give 10% bonus).
But does 10% is added to the total xp earned so far (maybe you remember it goes pretty fast).
Match Win Bonus: 50% (because we won, it is 25% if you lose)
Does 50% is also added to the total, and I did get 48,660 XP for that match.
Tip & Tricks
I got my score from dropping supplies in a truck.
While being a commander and when build Garrison over and over.
Note: I get's super boring, and takes 25+ minutes.
TAB – Scoreboard
So when you press "TAB" and see the scoreboard you will see something like this.
Let's take a look in a normal game, with more numbers and players.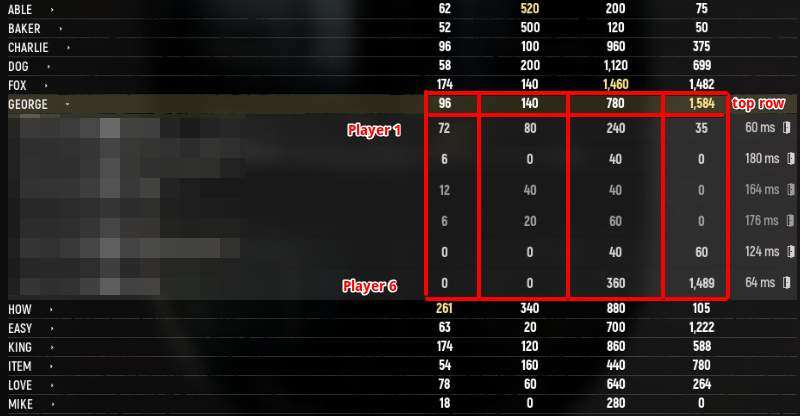 I have click on every squad, so it hides players from other squads.
Squad: George
Okay. Let's zoom in on the top player from the squad.
Player 1: 72 80 240 35 this numbers is personal to the player.
Now we look at the last player in the squad
Player 6: 0 0 360 1489
Player 1: will get 72 + 80 + 240 + 35 = 427 XP.
Player 6: will get 0 + 0 + 360 + 1489 = 1849 XP.
So both players number here are personal to them.
But because the are in a squad. it will all be added up in the squad area (see the top row).
And with this example:
Both players get reward with different play style.