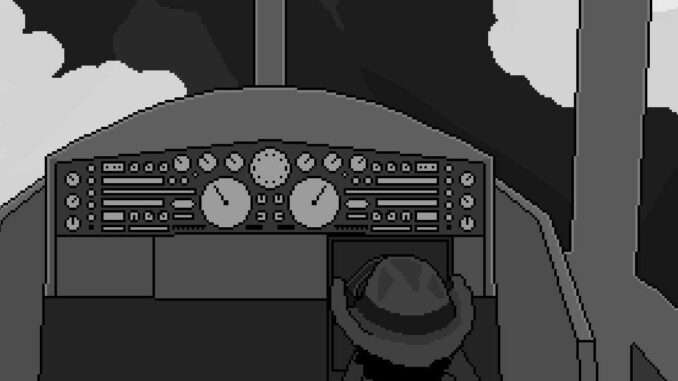 How to unlock Juiciest Island and complete the achievements.
Guide to Complete the Demo
Story and Characters
Nina
You first meet her as a "tutorial" character. Then she'll ask you for a date on the third morning. Accept the date on Friday 5 and go to the bar to unlock the second scene with her.
Tom
Enter the shoe shop and accept to try some invisible shoes. Say him it's okay to love feet. You'll unlock a scene with him.
Mara
Accept her challenge and ask Nina about her on your date with her or knocking at her door on week-end. Then go back to her and tell her 3 jokes (2-1-2).
Fran and Igor
You can only speak to them in the demo.
Gloria
Accept to confess to her, and then go back to her each time you have sex with someone. You need to confess 5 times to go further in the story. Then, come back to the church and you'll trigger an event.
Emma and Liam
After the deputies visited you, you can go to the restaurant. You hear their conversation. Choose to talk to Emma or Liam.
The cops
When you first enter the police station, Brad and Brat are making fun of Beth. Stand for her. If you want to see the scene with the cops, provoke them. If you want a date with Beth, apologize. Even if you povoke the cops, Beth will come at your house to ask for a date. Go to your date to unlock the scene with her.
Andy
Accept to roleplay with them. There's 2 paths with 2 endings. If you want to succeed in path 1, choose letter 1 and picture 1, if you want to succeed in path 2, choose letter 2 and picture 2.
Jack and Jill
They will visit you on day 8 and then on day 12, in the evening, you'll witness an event with them.
Unlock Juiciest Island
How to access Juiciest Island?
Confess 5 times to Gloria.
Trigger her event.
Talk to Emma and Liam about the Burglar.
Ask the cops about it, then go back to Emma and Liam.
They will tell you to wait for Sam and his zepplin.
Achievements
Achievement 1: "Welcome to juicy island" – Get your house.
Achievement 2: "Solo player" – Masturbate for the first time.
Achievement 3: "Feet lover" – Practice feet play with Tom.
Achievement 4: "Best friend for ever" – Make your first friend.
Achievement 5: "Good samaritan" – Stand for beth at the police station.
Achievement 6: "Ding Ding" – Play with the hotel bell until Fran get mad.
Achievement 7: "Then, it's a date!" – Have your first date.
Achievement 8: "I'm your biggest fan" – Finish Andy's first RP.
Achievement 9: "You need to confess" – Confess at least 5 times to Gloria.
Achievement 10: "Pee party" – Witness Jack and Jill doing public urophilia.