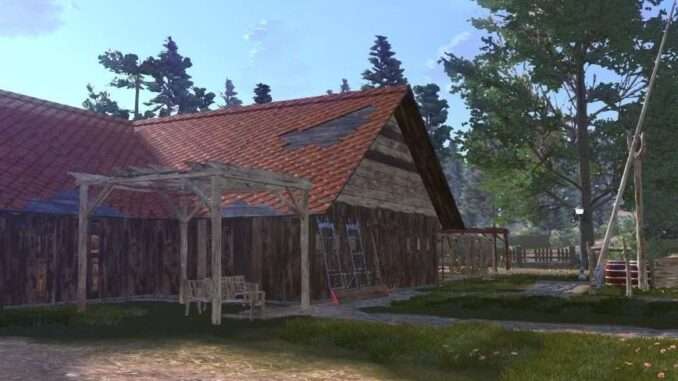 Guide to Get Timber-jack & Stump Grinder Early
I started a fresh game as the new character (I chose the lumberjack in red shirt).
Follow the tutorial:
Rescue uncle and do tree cutting tutorial.
Look around the farm with Auntie, sleep and speak to Auntie again, fix the Workshop and the barn roof. Then sleep till morning.
Christine Mission (Bring the Pickup back to Uncle Charles).
Fix the house and farm buildings then speak to Uncle.
Accept the Mysterious Herbalist quest (Lilly) and speak to James the builder near lilies.
Saving Mayor Ryan and speak with Ryan's wife Abigail (top right of the map). Speak to Ryan again and collect your reward (Fishing Rod).
Repair the saw mill and Lumbermill, speak to Issac (accept his quest) get the log carrying ability.
Do Oliver's quest and get the tractor.
Go to Isaac and there will be an orange quest marker on Isaac, speak to Issacs again and he gives you the stump grinding and tree planting abilities. I am not using any cheat software.
This will enable you to get the Timberjack early game by doing Carson's mission.
Recommended for You