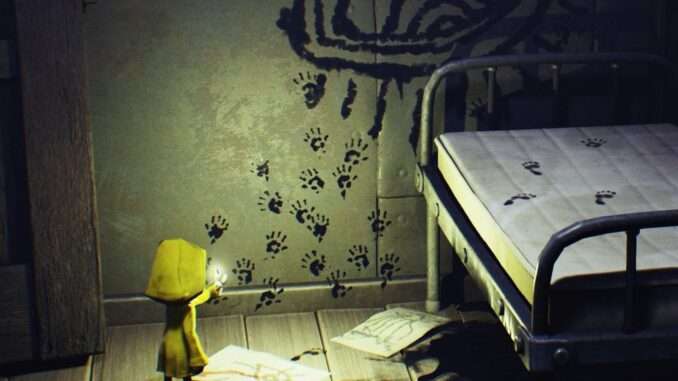 This guide will explain how to fix an annoying bug in Little Nightmares where the game keeps minimizing when you use your mouse.
Guide to Fix Minimizing Bug
Introduction
Little Nightmares utilizes the mouse a lot, since the left click is used to grab ledges or objects. To put it simply, you cannot play the game without using the mouse, unless you're using controller, of course.
But the problem is (at least for me) is that when you click, sometimes the game just minimizes and the mouse not responding. It will take multiple clicks and some alt-tabs to fix, which is really annoying, and if it happens during a chase scene it would ruin it.
The fix is basically just turning on borderless fullscreen windowed, but it is not available from the in-game menu. Here are the steps that I used to fix it:
Step 1: Finding Config Files
First you must find the config files. Right click on LN from your library, click properties, and browse local files. You need to go to the WindowsNoEditor folder, which is located at:
Steam > steamapps > common > Little Nightmares > Atlas > Saved > Config > WindowsNoEditor.
There will be several config files here, but the one you need is GameUserSettings.ini.
Step 2: Editing the Config File
Open that file on a text editor like Notepad or something. Scroll down a bit and you will see this line
[/script/tarsierutilities.targameusersettings]
Change, or add FullscreenMode=1 somewhere under that line. Don't forget to save and quit the notepad.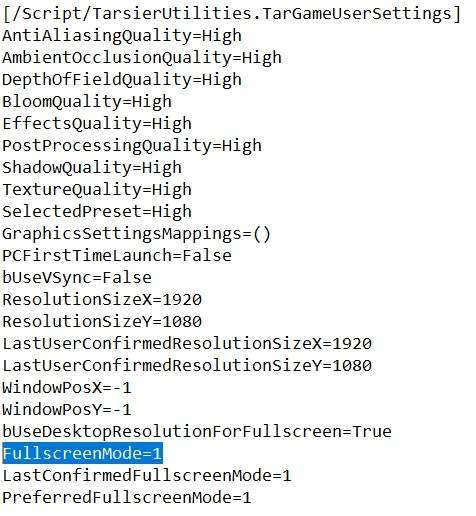 Step 3: Run the Game
You're basically done. Now run the game, and when you click it won't minimize out of nowhere again. Sometimes your cursor might still appear on the game screen outside of menu, but if you click it will disappear and the game runs normally, without interruptions.
In your in-game settings menu the Fullscreen setting is set to Off, but its nothing really. The game runs in full screen anyway, and it doesn't minimize randomly. Have fun!