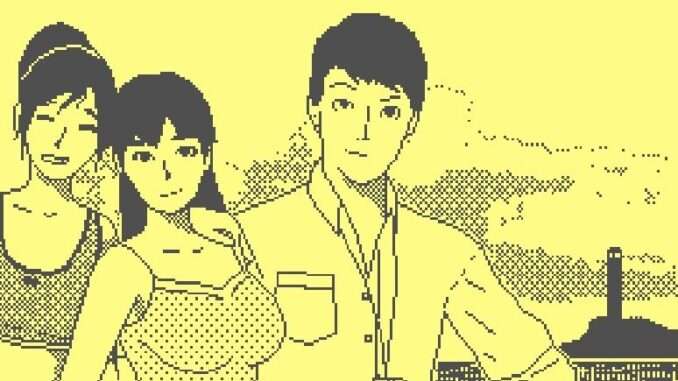 How to Obtain All Eight New Achievements
Real Nightmare
This achievement requires you to encounter (and read: not necessarily defeat) three DREAM enemies. These three enemies are the Dream Eater, Dream Salesman, and Dream Devourer The first two enemies can be encountered in the forest, while the last enemy can be encountered during ending A of Curious Case of Contagious Coma (following using the Dust of Seeing retrieved after investigating Village twice).
Unlocking this achievements grants you permission to play with KTU-RUFU as your chosen God.
Kick-Box Cutter
This achievement can be unlocked by dealing ten damage from a single kick. This can be achieved in plenty of different ways, but the easiest way to do it is by using Ayaka Kuroi with the Curious Birthmark backstory. By piling on curses and obtaining Ayaka's "Blood Mania" perk (Ayaka can be achieved by gathering five curses in a single playthrough), you can easily deal ten damage from one kick. I've seen someone (I don't remember their username at the moment, please credit them if you find who it is!) use Toshiaki Wakamatsu. He can be used by obtaining his Necronomicon page "Rage of Ragh-Zull" while leveling up, probably along with perks like "Core Strength" (a perk from Haru) and "Zeal" (a perk from Yashiro Kawaji). Apparently someone has been able to complete this achievement using Haru as well, but I unfortunately cannot find any information on that. This unlocks the box cutter, a weapon that has to be used for the STEEL BOX achievement.
Welcome to the Family
This achievement isn't as difficult to obtain as one may think. To obtain this achievement, you have to complete a playthrough as Juri Okusawa after the HORROR (her family curse) had caught up to her. You can unlock Juri through completing five playthroughs. This achievement grants you access to Hallucinations (curse). Even if you have completed a playthrough as Juri prior to the update, you will still have to complete a playthrough as Juri to get the achievement.
Steel Box
By obtaining the box cutter and breaking it, you obtain the STEEL BOX achievement. To obtain the box cutter, you have to complete the KICK-BOX CUTTER achievement prior to attempting this one. The Young Witch drops the box cutter upon being defeated, and you can encounter her through investigating the School. To break the box cutter, you have to complete a battle (I chose to fight the Mad Janitor, the boss at the end of the Macabre Memoir of Morbid Mermaids , per my boyfriend's suggestion). This unlocks Flashbacks (curse).
Can You Trust Them?
You can obtain this achievement by hiring two allies in one playthrough and completing it. You can hire these allies in the Illegal Den (obtained by earning twenty-five achievements) for the price of 10% doom each. I advise to not use Miku for this playthrough, as her character events often add on to this doom. Instead, using a character like Mizuki Hamasaki is a better choice. This unlocks the Tainted Violin, which can be obtained at the Occult Shop.
(H)Experimental Therapy
This achievement can be obtained by completing the challenge "MIMI'S LITTLE PROJECT", which is noted to be the hardest challenge to complete, with a scoring of three stars. "MIMI'S LITTLE PROJECT" is a challenge that requires you to perform one crude procedure before completing a mystery, with a total of 5/8 procedures needing to be performed. "Challenges" is a gamemode obtained through the achievement "RESTLESS", which requires you to complete a playthrough without resting. This achievement provide the Holy Glyphs spell.
Catch Me If You Can
This achievements asks for you to handcuff Takashi-san (The Ultimate Opportunist). The handcuffs can be obtained by clicking on the drawer under the plant in the Police Station. Takashi-san can be encountered in the Lighthouse, which you enter upon completing your five mysteries. Takashi-san can only be handcuffed if he is at twelve hp or less. Completing this achievement unlocks the Ghostly Spears spell.
Rain of Spiders
By completing a TRUE BELIEVER playthrough using Yashiro Kawaji with the CTHAC-ATOROSU God, you unlock this achievement. I hate this achievement. It is my second least favorite achievement. This achievement is awful. Anyhow, a friendly tip of advice is to purchase the RItual Dagger and go to town killing everything. Also, choose mysteries that don't require a lot of battle. Obtaining this achievement grants you the Commoner backstory, which curses you to not be able to gain experience.
That's every new achievement as of 0.9.92e!