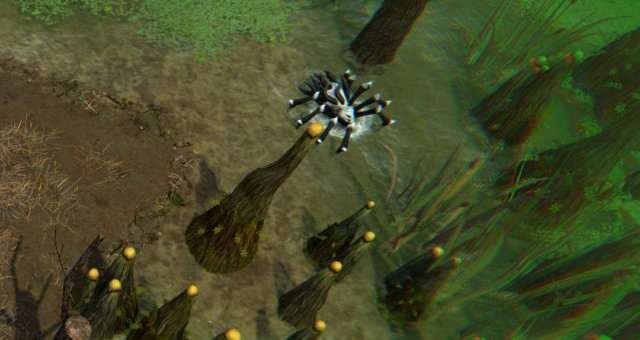 Some tips with spoilers.
Tips and Tricks for Beginners
The light
To pass through the abandoned mine: There are torch and 'battle torch' which you may craft in the middle of first zone(canyon). Later you'll get free light from your passive tree. If you have alchemy you should be able to craft it.
How to make the first teleportation portal
It takes 3 ectoplasms and magic to make it. See the portal is open, normally it will open after fulfilling the requirements; so click on the label and try to cross.
How to find a copper
You find copper in the Canyon, through the first portal – If memory serves touch the orb in the middle of the portals after talking to the ghost, and the first portal should open. Copper will show as green rocks on the minimap.
Animals for bones (ash)
Use claws… foxes, wolves, bears.
How skills work
Don't see any changes in tooltips or practically after increased skills? Don't worry, text in recipes is not updated, but Skills work (the hero actually starts to work faster).
Where to use broken copper items such as swords and pickaxes that are dropped from mobs?
You may recycle that stuff with shredder.
The cowshed
The cowshed is to allow you to tame more cows essentially. We recommend building a fence around the cowshed and keeping the cows in there. You can't to "store" the cows inside it.
Find some help (explore) – how to beat
Keep going deeper into the map. It's not easy, or close. You will have to kill a lot of mobs. Eventually you will get a message that says "What is that light over there?" or something like that. Then a question mark will appear on your map. Head to that to continue the story.
You will know you are getting closer when you start running into wolves and bears.
Use a mace, not an axe. Move in little by little.
How to get scraps of burlap
Build a loom, you can make burlap there from wool from your sheep which you get from feeding them.
How to get pure water
First you need a jug from the bonfire, then you build a water filter. With the jug you collect water from the see and put the raw water to the water filter and wait until its finished.
How to close wood gate
Right click the post on the side or hold space bar and push the name.
How to complete Paradise island
That island is tiny so you may just spam teleports. Using spear instead of sword will let you oneshot monkeys. And crafting fruit pies do not take much time. Also you can use grenades.
How to use manure
Have it in your inventory, have seeds and water to plant, click on the Seedbed/Field and then look closely at the Interface that pops up.
Recommended for You