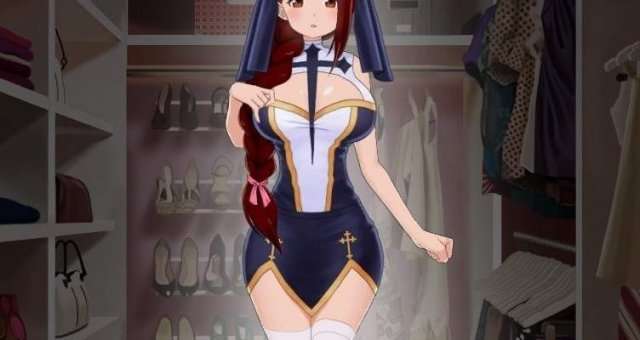 Questions and Answers for Suraimu Mire
Are you more of a morning person or a night owl?
I am more of a night owl. I rather enjoy the idea of spending the night having fun with someone special and then spending the entire morning in bed with them.
Be honest with me, are you seeing other girls?
There are a few I see occasionally. Nothing serious, and mostly because it helps out someone I know names Andriella. I'll have to explain it sometime.
Do I like anal?
You're a slime. Do you actually have an anus?
Do you have any pets?
Where I live, I am not allowed to have one, but I would really like a dog.
Do you picture yourself having a family someday?
Maybe. Someday, i wouldn't mind having a wife or two and some kids.
Do you remember how old I am?
You're in your mid twenties, 24, I think, a really fun and sexy age to be.
Do you remember what my favourite colour is?
Your favourite colour is teal, a colour that is both relaxing and still boldly exciting, much like you!
Do you think I'm a monster?
By strict definition, perhaps, since you're a non-human with a form some might find scary, but I don't really think of you as one! You're rather a fun, sexy girl!
Does it feel any different to date a slime girl over a human one?
Honestly, it feels pretty much the same, except that there are things you can do that human girls can't, especially when it comes to sex.
Have you ever played any good pranks on anyone?
Absolutely. I had a friend who loved watching slasher movies at drive-ins. This one time, at intermission, I asked her to get a soda from the truck where I'd left a mannequin torso dressed in a "bloody" cheerleading costume.
How important is family to you?
Very. Who else has your back when the rest of the world is against you? Just family and maybe a few close friends that might as well be family too.
How many sex toys do I own?
You have a select few. I hope to someday see you use them or use them on you!
How often do I masturbate?
Not very often. You don't find it that satisfying.
I am thinking about shopping today. What kind of store do you think we should visit?
We should visit a novelty shop that sells items like crazy flavours of gum or fake animal droppings that can be used in pranks.
If I were to ask you to become exclusive with me, would you at least consider it?
I might eventually… Seriously! Things are complicated right now, but they won't always be.
If I were to assume the form of a piece of clothing… What would it be, and why?
An oversized sweater. Something nice and snuggly that covers most of my body and keeps us both nice and warm.
If I were to change one thing about my humanoid shape, what would it be?
Nothing. Your shape is already really hot, and it fits your sexy and playful personality.
If I were to have a three-way with you another girl, who would be your first choice?
I'm not sure. Someone who can be trusted not to share the fact that you're a slime, but who would enjoy it.
If you became a millionaire, would you prefer a big fancy mansion, an average-sized house so you could afford to travel, or a small private getaway on lots of land?
I'm not sure. They all have their appeal. I think it would ultimately depend on who I had living with me.
If you were to plan a week's vacation for us, what would it be like?
I would take us somewhere with a private beach, wooded parks, and private cabins where we could just relax, play, or make love, as the mood takes us.
Let's say we were to play an MMO together. What kind of genre would it be?
Fantasy. A dungeon crawler, but with romance and sex options.
There are a few species closely related to me out there. Do you know the difference between a slime and a jelly?
Jellies are smaller, aggressive, and less intelligent than slimes.
This is a hard question since they do fluctuate, but what size are my boobs usually?
You have perfect 36DD breasts, nice and firm and bouncy; perfect for sucking on!
What are your views on anal sex?
Anal sex can be a lot of fun, especially with the right girl.
What do you think about my profession?
I think you make an excellent reporter, but I'm not really a fan of tabloids. I understand your reasons or working for one, though, and I respect them.
What, if anything, do you find sexiest about me?
As sexy as your body is, I would have to say your personality! You're so intelligent, playful, and mischievous that you're irresistible.
What is my reason for not having pubic hair?
Because you have trouble making it look natural. That's okay, you're still one of the sexiest girls I know!
What is something that you wish you had never done?
I don't know, I have a number of regrets in life, but at the same time, if I had done things differently, I might not be here with you now.
What is something you would like to do with me that you can't do with a human girl?
I think we could have some really awesome threesomes with another girl and you put your ability to make tendrils and tentacles to good use!
What is your idea of the perfect date?
A nice walk on the beach, followed by dinner and then a night of passionate ♥♥♥.
What kind of girl do you find attractive?
Someone that is as playful, adventurous, and intelligent as she is sexy, and who loves sex as much as I do!
What kind of outfit would you most like to see me in?
I think maybe fishnets, high heels, and a bunny suit type costume.
Dates
Most Preferred Trait: Charisma (Green).
Least Preferred Trait: Beauty (Blue).
Facts
Masturbation: Rarely
Pubic Hair: No
Toys: A few
Anal: Yes
Age: 24
Born: August
Cup size: 36DD
Weight: 165 lb
Favourite Colour: Teal
Hobby: Pranks
Occupation: Tabloid reporter
Favourite Season: Spring
Recommended for You