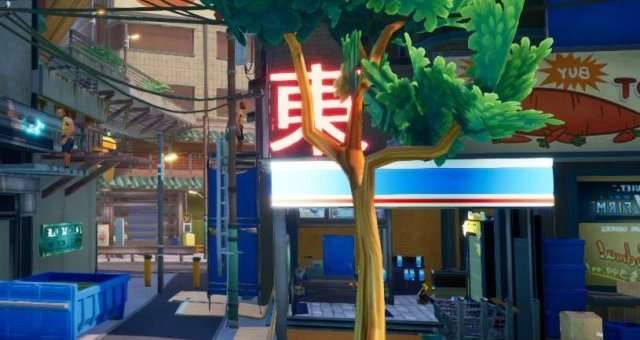 Golden Key Locations
The golden keys found across the map are used to open either locked chests (wooden chests that have a golden lock in them) or golden gates (quite literally).
One key fits (almost) all golden locks, but you will also lose the key in the opening process.
There are three other keys in the game that are not the basic golden key-type and are used for different puzzles.
Some of the Golden Key locations are listed below.
Note: The list is far from being complete. It is merely intended to give players some basics on where to start.
City Center
On the reception table of the Snail Hotel as you walk in the front door. The Snail Hotel is located opposite to the "Shotgun Shogun" store, on the street where the cable cart goes back and forth.
On the back patio of the Snail Hotel. Go outside from the hotel's back entrance on to a patio. Walk behind the corner on the back patio and there should be another golden key at the end of it.
Graveyard, uptown City Center. Find a shovel from the ground and start digging.
Men's public bathroom, ground level, in the courtyard of the city block that's inside the car-riddled ring road loop.
Note: This key is guarded by an angry naked Yakuza guy, who will likely beat you up.
On a balcony of one of the buildings that are facing the busy freeway. Second level. use i.e. the sewer lid down below to catapult yourself over there. There's also a crate next to the key that breaks down if you drag it over the balcony and throw it down to the street, revealing one ticket.
On a rooftop on one of the highest skyscrapers in the downtown area. There's also a locked chest on the ledge below and an air vent with a pelvis puzzle in there — you need to be creative in figuring out how to get there – a rocket pack and C4 might do the trick for solo players.
Docks
On top of empty crab crates at the docks, behind the corner from The Cove's seaside entrance.
Zen Garden
Rooftop of the angry drunkard's house, inner yard of the Zen Garden. No flying contraption is needed to access it, just climb up the ladders that are on the side of the building all the way to the satellite dish-filled roof.