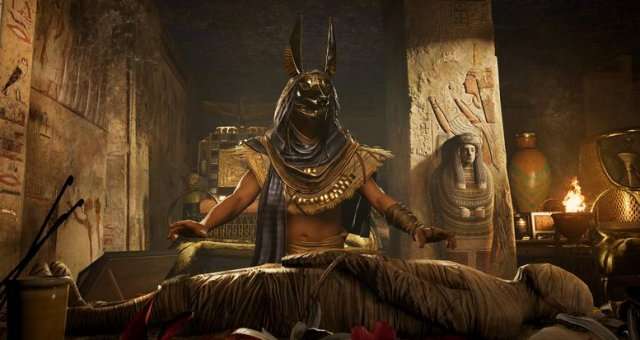 In case you are wondering about the riddle in Layla's cave when you are able to read it. This tells you of a location in the past. I will show you the location on the map.
The Ancient Text
Later in the game, when you are able to read the ancient text at Layla's Cave.
This slab tells you about a location that Bayek wants to return to.
Go back to the animus and as bayek check your map. Go to East of the Oasis you call home. Meaning Siwa. On the picture below you can see my location ( the blue arrow) that is where we want to go. Its near a fork in the road as well.
Once you arrive there will be a lot of Hyenas at the entrance. Deal with them and the treasures inside will be yours for the taking. The layout inside will be similar to Layla's Cave in the future.
Once youre done with that, you can exit out of the animus and return as Layla. Go outside and she will mention something about the cave.
And thats it for my first ever steam guide. Theres a lot more cool stuff to explore in-game and I will be sharing some stuff if its not found yet. Thank you for your time.
Recommended for You