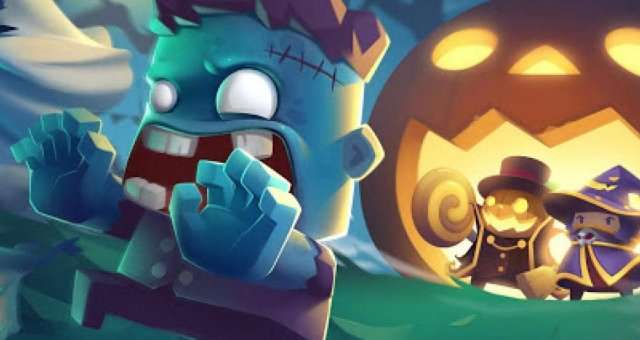 Full list with all the active and available Soul Knight Codes. Earn tons of gems, orbs and boosts with our updated guide of codes & cheats for Soul Knight.
Soul Knight Codes (Free Gems)
Codes in Soul Knight are divided into two categories – some of them work unconditionally, but to use the other you have to change a date on your smartphone with Android to 1 May 2017. Otherwise, it might not work.
How to Redeem Soul Knight Codes
In any case, we recommend to check your phone settings and set this date, then launch the game, and click the "cogwheel" symbol on the main screen at the bottom left.
There are several sections in the settings menu, find the button with the "lock" symbol in it.
Go there and start to enter bonus codes listed below.
Soul Knight Codes List
SUPER5 – 555 Gems and x3 Free Trial Voucher
WISH – 500 Gems, x1 Heptacolor Viola, and x1 Fertilizer
WEAPONS – x1 Vine Plant, x2 Green Onions (Plant), and x1 Carrot (Plant)
GARDEN – x1 Oak Tree, x1 Ironwood, x1 Gear Flower, and x1 Trumpet Flower (Plant)
FLOWERS – x5 Heptacolor Viola
BIGMOUTH – x1 Titan Arum, x1 Fertilizer, and 500 Gems
JINKELA – x3 Fertilizer
IROBOT – x5 Parts, x5 Battery, and 515 Gems
WIERD – x1 Iron Stone, x1 Timber, and 888 Gems
100000 – 500 Gems
SKGIFT – 500 Gems
SKNIGHT – 488 Gems
SKBACK – 999 Gems
DUOSHOU – 500 Gems
DRUID – 999 gems
QDKYS – 577 Gems
NEWHALL – 999 Gems
BYETIGER – 777 Gems
TDY8E – 888 Gems
MIAO – 555 Gems
Soul Knight Expired Codes
Important! These codes are not active…
DXGTM
GOSDA
DESTLAD
ZSDHM
NERD7Z
NDAYSK
KLWYX
XNYDJ
XMAS2017
SFESTIV
DCDYX
VDAYKLE
ZYBGX
HMBSJ
18NTD
ROMMO
GDX6K
KNTQE
70YEARS
OBSESSION
UNFORGET
19NEWYEAR
2THANIV
FRBK1
CGDTH
WILLBE
T74SC
3HA1S
DZBKQ
51KUAILE
LBLGYB
ZIJIREN
LTZJR
SQSHBB