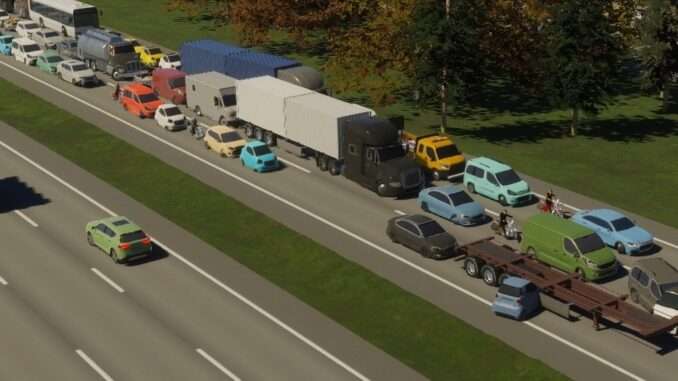 Cheats, weather / disaster control and more.
Hidden Settings
Section One
Short disclaimer, these all require you to have developer mode on, so your game may break.
Go to your Library
Right Click on Cities Skylines 2
Click Properties
Put this into the Launch Options section:
--developerMode

Section Two
Load your save and press Tab.
Edge-scrolling
Navigate to the Camera Tab.
Toggle Edge-scrolling off.
Weather Effects
Navigate to the Climate Tab.
Adjust the Precipitation slider to your liking.
Change Season
Navigate to the Simulation Tab.
Expand Weather & climate.
Drag the slider to change the season, unpause to make the changes come into effect.
Extra Speed Options
Look for Sim speed in the top half of the menu.
Adjust to your liking from, 1/8x, 1/4x, 1/2x, 1x, 2x, 4x, and to 8x
Cheats
Navigate to the Gameplay Tab.
Here you can Unlock all, Get 200XP, Skip to the next MS (Milestone), get 500k Money, change fee amounts as well.
Expand Economy
Navigate to the Simulation Tab.
Here you can, get Superfast Building spawning, Superfast leveling, Reset Trade costs, Reset Land value, Reset Rents, Reset Services,
Expand Pollution, here you can Reset Pollution, change the pollution radius, Multipliers, and how much plants "fade"
With the developer panel open, you can press on a building and level it up.
Expand Electricity & Water
Here you can Disable Water & Sewage generation.
Fun
Navigate to the Simulation Tab.
Expand Triggers, here you can Create Chirps
Expand Start event
Here you can, Make a Lightning Strike Happen, Make it Valentines Day, Make there be a Flood, Tsunami, Tornado, a random building collapse, Forest Fire, Hail storm, Building Fire, etc.
Thank you very much for taking your time to read my guide!