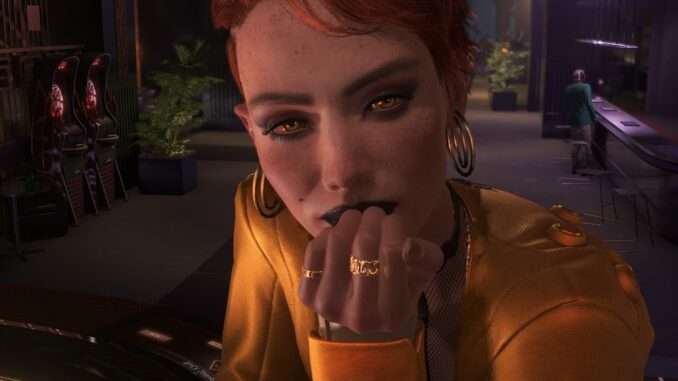 A catalog of ALL vehicles available in Cyberpunk 2077/Phantom Liberty and the Commands used to unlock each one.
How to Enable Console
The commands listed in this guide is meant to be used with 'CyberEngineTweaks'.
It allows you to do pretty much anything in game. Like 'unlocking' every vehicle available.
While it may look complicated at first glance – it is incredibly simple plus I've taken care of the tedious work so all you have to do is copy and paste.
How to Unlock All
Note: This does include Phantom Liberty vehicles.
Copy and Paste the following into console:
vs = Game.GetVehicleSystem()
vs:EnableAllPlayerVehicles()
That's it. They should all be available via your phone.
How to Unlock Specific Vehicle(s)
This one is a little different… First, you'll need to copy and paste this:
vs = Game.GetVehicleSystem()
This will 'invoke' the Vehicle System.
Find the vehicle(s) you want and copy the sub-function I've listed for it and paste it into the prompt.
Example:
vs:EnablePlayerVehicle("Vehicle.v_sport1_example_vehicle_name_player", true, false)
Now that specific vehicle will be "unlocked" and available via your phone.
Note: Make sure you don't miss any characters or have spaces at the beginning or end.
Rayfield
Aerondight "Guinevere"
vs:EnablePlayerVehicle("Vehicle.v_sport1_rayfield_aerondight_player", true, false)
Caliburn
vs:EnablePlayerVehicle("Vehicle.v_sport1_rayfield_caliburn_player", true, false)
Caliburn (Black)
vs:EnablePlayerVehicle("Vehicle.v_sport1_rayfield_caliburn_02_player", true, false)
Quadra
Turbo-R 740
vs:EnablePlayerVehicle("Vehicle.v_sport1_quadra_turbo_player", true, false)
Turbo-T V-Tech
vs:EnablePlayerVehicle("Vehicle.v_sport1_quadra_turbo_r_player", true, false)
Type-66 "Jen Rowley"
vs:EnablePlayerVehicle("Vehicle.v_sport2_quadra_type66_player", true, false)
Quadra Type-66 Avenger
vs:EnablePlayerVehicle("Vehicle.v_sport2_quadra_type66_avenger_player", true, false)
Type-66 "Javelina" (Weaponized)
vs:EnablePlayerVehicle("Vehicle.v_sport2_quadra_type66_nomad_player", true, false)
Type-66 "Cthulu"
vs:EnablePlayerVehicle("Vehicle.v_sport2_quadra_type66_nomad_ncu_player", true, false)
Thorton
Colby C125
vs:EnablePlayerVehicle("Vehicle.v_standard2_thorton_colby_player", true, false)
Galena G240
vs:EnablePlayerVehicle("Vehicle.v_standard2_thorton_galena_player", true, false)
Galena "Gecko"
vs:EnablePlayerVehicle("Vehicle.v_standard2_thorton_galena_nomad_player", true, false)
Galena "Rattler"
vs:EnablePlayerVehicle("Vehicle.v_standard2_thorton_galena_bobas_player", true, false)
Mackinaw "Beast"
vs:EnablePlayerVehicle("Vehicle.v_standard3_thorton_mackinaw_ncu_player", true, false)
Mackinaw MTL1
vs:EnablePlayerVehicle("Vehicle.v_standard3_thorton_mackinaw_player", true, false)
Colby CX410 Butte (Green)
vs:EnablePlayerVehicle("Vehicle.v_standard25_thorton_colby_pickup_player", true, false)
Colby CX410 Butte (Red)
vs:EnablePlayerVehicle("Vehicle.v_standard25_thorton_colby_pickup_02_player", true, false)
Herrera
Herrera Outlaw GTS
vs:EnablePlayerVehicle("Vehicle.v_sport1_herrera_outlaw_player", true, false)
Villefort
Columbus V340-F Freight
vs:EnablePlayerVehicle("Vehicle.v_standard25_villefort_columbus_player", true, false)
Cortes V5000 Valor
vs:EnablePlayerVehicle("Vehicle.v_standard2_villefort_cortes_player", true, false)
Delamain No.21
vs:EnablePlayerVehicle("Vehicle.v_standard2_villefort_cortes_delamain_player", true, false)
Alvarado V4FC 580 "Vato"
vs:EnablePlayerVehicle("Vehicle.v_sport2_villefort_alvarado_valentinos_player", true, false)
Alvarado V4F 570 Delegate
vs:EnablePlayerVehicle("Vehicle.v_sport2_villefort_alvarado_player", true, false)
Shion
Shion MZ2
vs:EnablePlayerVehicle("Vehicle.v_sport2_mizutani_shion_player", true, false)
Shion "Coyote"
vs:EnablePlayerVehicle("Vehicle.v_sport2_mizutani_shion_nomad_player", true, false)
Shion "Bonewrecker"
vs:EnablePlayerVehicle("Vehicle.v_sport2_mizutani_shion_nomad_02_player", true, false)
Mahir
Supron FS3
vs:EnablePlayerVehicle("Vehicle.v_standard25_mahir_supron_player", true, false)
Brennan
Apollo
vs:EnablePlayerVehicle("Vehicle.v_sportbike3_brennan_apollo_player", true, false)
Scorpion's Apollo
vs:EnablePlayerVehicle("Vehicle.v_sportbike3_brennan_apollo_nomad_player", true, false)
Archer
Hella EC-D I360
vs:EnablePlayerVehicle("Vehicle.v_standard2_archer_hella_player", true, false)
QUARTZ EC-T2 R660
vs:EnablePlayerVehicle("Vehicle.v_standard2_archer_quartz_player", true, false)
Chevalier
Thrax 388 Jefferson
vs:EnablePlayerVehicle("Vehicle.v_standard2_chevalier_thrax_player", true, false)
Emperor 620 Ragnar
vs:EnablePlayerVehicle("Vehicle.v_standard3_chevalier_emperor_player", true, false)
Yaiba
Kusanagi CT-3X
vs:EnablePlayerVehicle("Vehicle.v_sportbike1_yaiba_kusanagi_player", true, false)
Kusanagi "Mizuchi"
vs:EnablePlayerVehicle("Vehicle.v_sportbike1_yaiba_kusanagi_tyger_player", true, false)
Makigai
Maimai P126
vs:EnablePlayerVehicle("Vehicle.v_standard2_makigai_maimai_player", true, false)
Arch
Nazaré
vs:EnablePlayerVehicle("Vehicle.v_sportbike2_arch_player", true, false)
Jackie's Arch
vs:EnablePlayerVehicle("Vehicle.v_sportbike2_arch_jackie_player", true, false)
Jackie's Tuned Arch
vs:EnablePlayerVehicle("Vehicle.v_sportbike2_arch_jackie_tuned_player", true, false)
Nazaré "Itsumade
vs:EnablePlayerVehicle("Vehicle.v_sportbike2_arch_tyger_player", true, false)
Porsche
911 II (930) Turbo
vs:EnablePlayerVehicle("Vehicle.v_sport2_porsche_911turbo_player", true, false)
Phantom Liberty DLC
Outlaw (Weaponized)
vs:EnablePlayerVehicle("Vehicle.v_sport1_herrera_outlaw_heist_player", true, false)
Riptide "Terrier"
vs:EnablePlayerVehicle("Vehicle.v_sport1_herrera_riptide_player", true, false)
Sport R-7 "Chiaroscuro"
vs:EnablePlayerVehicle("Vehicle.v_sport1_quadra_sport_r7_player", true, false)
Sport R-7 "Vigilante"
vs:EnablePlayerVehicle("Vehicle.v_sport1_quadra_sport_r7_player_02", true, false)
Sport R-7 "Sterling"
vs:EnablePlayerVehicle("Vehicle.v_sport1_quadra_sport_r7_mrhands", true, false)
Sport R-7 "Charon"
vs:EnablePlayerVehicle("Vehicle.v_sport1_quadra_sport_r7_netrunner", true, false)
Type-66 "Hoon"
vs:EnablePlayerVehicle("Vehicle.v_sport2_quadra_type66_nomad_tribute", true, false)
Shion "Samum"
vs:EnablePlayerVehicle("Vehicle.v_sport2_mizutani_shion_nomad_player_missiles", true, false)
Tanishi T400
vs:EnablePlayerVehicle("Vehicle.v_standard3_makigai_tanishi_player_mr_hands", true, false)
Alvarado V4FH 570 Herman
vs:EnablePlayerVehicle("Vehicle.v_sport2_villefort_alvarado_hearse_player", true, false)
Quartz "Specter"
vs:EnablePlayerVehicle("Vehicle.v_standard2_archer_quartz_nomad_player_02", true, false)
Quartz "Sidewinder"
vs:EnablePlayerVehicle("Vehicle.v_standard2_archer_quartz_nomad_player", true, false)
Type-66 "Wingate"
vs:EnablePlayerVehicle("Vehicle.v_sport2_quadra_type66_nomad_player_03", true, false)
Malina-Mobile
vs:EnablePlayerVehicle("Vehicle.v_sportbike2_arch_linas_player", true, false)
Galena "Locust"
vs:EnablePlayerVehicle("Vehicle.v_standard2_thorton_galena_nomad_player_missiles", true, false)
Colby "Vulture"
vs:EnablePlayerVehicle("Vehicle.v_standard25_thorton_colby_nomad_player_missiles", true, false)
Mackinaw "Demiurge" (Monster Truck)
vs:EnablePlayerVehicle("Vehicle.v_utility4_thorton_mackinaw_bmf_player", true, false)
Hellhound
vs:EnablePlayerVehicle("Vehicle.v_standard3_militech_hellhound_player", true, false)
Hozuki "Hoseki"
vs:EnablePlayerVehicle("Vehicle.v_standard2_mizutani_hozuki_player", true, false)
Merrimac "Warlock"
vs:EnablePlayerVehicle("Vehicle.v_standard25_thorton_merrimac_player", true, false)
Deleon "Vindicator"
vs:EnablePlayerVehicle("Vehicle.v_sport2_villefort_deleon_player", true, false)
Colby "Barghest"
vs:EnablePlayerVehicle("Vehicle.v_standard25_thorton_colby_pickup_kurtz_player", true, false)
Colby "Little Mule"
vs:EnablePlayerVehicle("Vehicle.v_standard25_thorton_colby_nomad_player", true, false)
Supron "Trailbruiser"
vs:EnablePlayerVehicle("Vehicle.v_standard3_mahir_supron_kurtz_player", true, false)