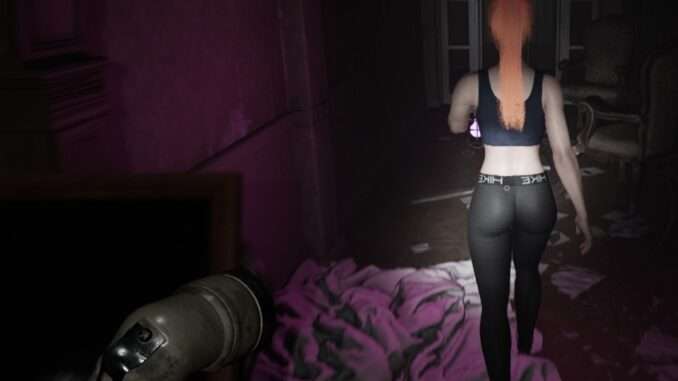 Gameplay Tips and Tricks
1) Using the Ouija board can let you find the ghost if you ask where it is. However it will drain your sanity and depending on difficulty it can be a huge drop! So be careful.
2) Like the Ouija board, Using the tarot cards will drain your sanity and all the cards you get are random but most are harmful. (it be nice to know what card does what but there is no guide in game about it)
3) The more lights you turn on in the house the more higher chance you have for it to break. For example on easy you can have a total of 4 lights on and if you turn on anymore they will 100% break! You can turn off a light and turn on a different one in a different room if you are not using that room.
4) Sanity is very important and can be affected in different ways. However I will give you some tips on how to keep it up and for it to degrade slower. Don't stay in the dark for to long. Don't stay around ghost activity for long periods of time!
5) Put down the canvas and ESG right away as these tend to take the longest to detect. Even now it does't show up much and it makes it harder to detect what ghost it is.
6) Come up with a plan to keep yourself safe. Some of mines is to take two crosses and drop them by the door where you exit. If ♥ goes bad and it will! you can fall back and grab one and head to the exit to regroup or rethink your plan! Sanity pills are helpful more so in single player as they will keep you alive!
7) Sanity pill bottles may be used once per round but they will be giving back to you if you don't die so you don't have to rebuy them.
8) Crosses can only be use once per round as it will disappear if the ghost catches you but that means you would have died other wise if you didn't have the cross. Also like Sanity bottles you will be given back the cross to reuse for another round if you don't die.
9) Ghost will start to hunt when you sanity is around this lvl.
Easy: 30%
Medium: 50%
Hard: 60-70%
Tip: This can also change depending on the ghost
10) Sanity pills will heal you around this %
Easy: 40%
Medium: 30%
Hard: 20%