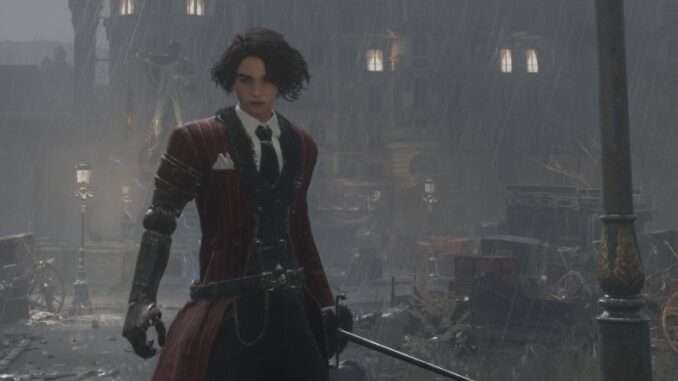 Maps for the Lies of P demo version.
Demo Map List
Introduction
I'm not sure if the demo will become available again, but here's the maps I made for it back when it was live. Really enjoyed playing and may do the full game when it releases.
Krat Central Station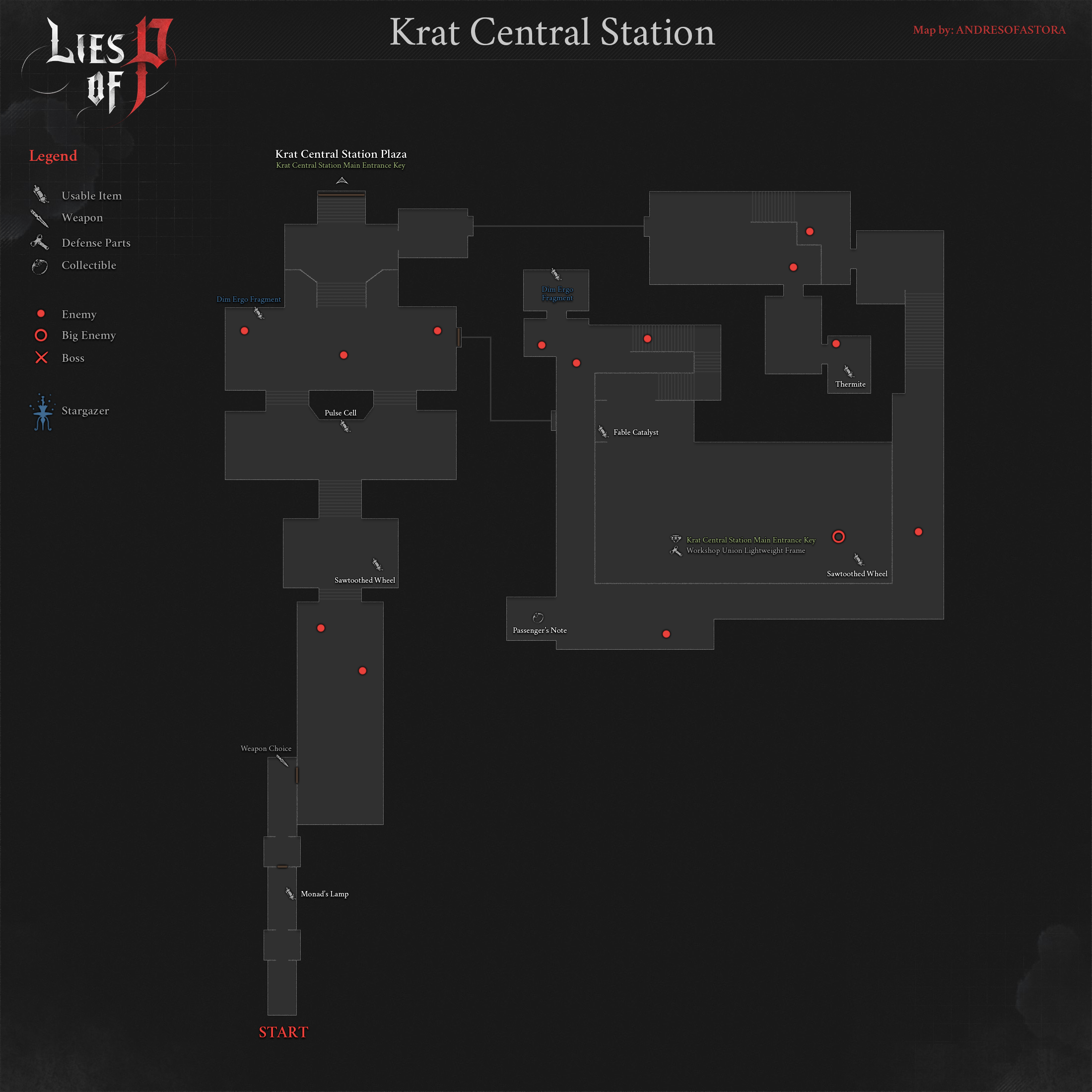 Krat Central Station Plaza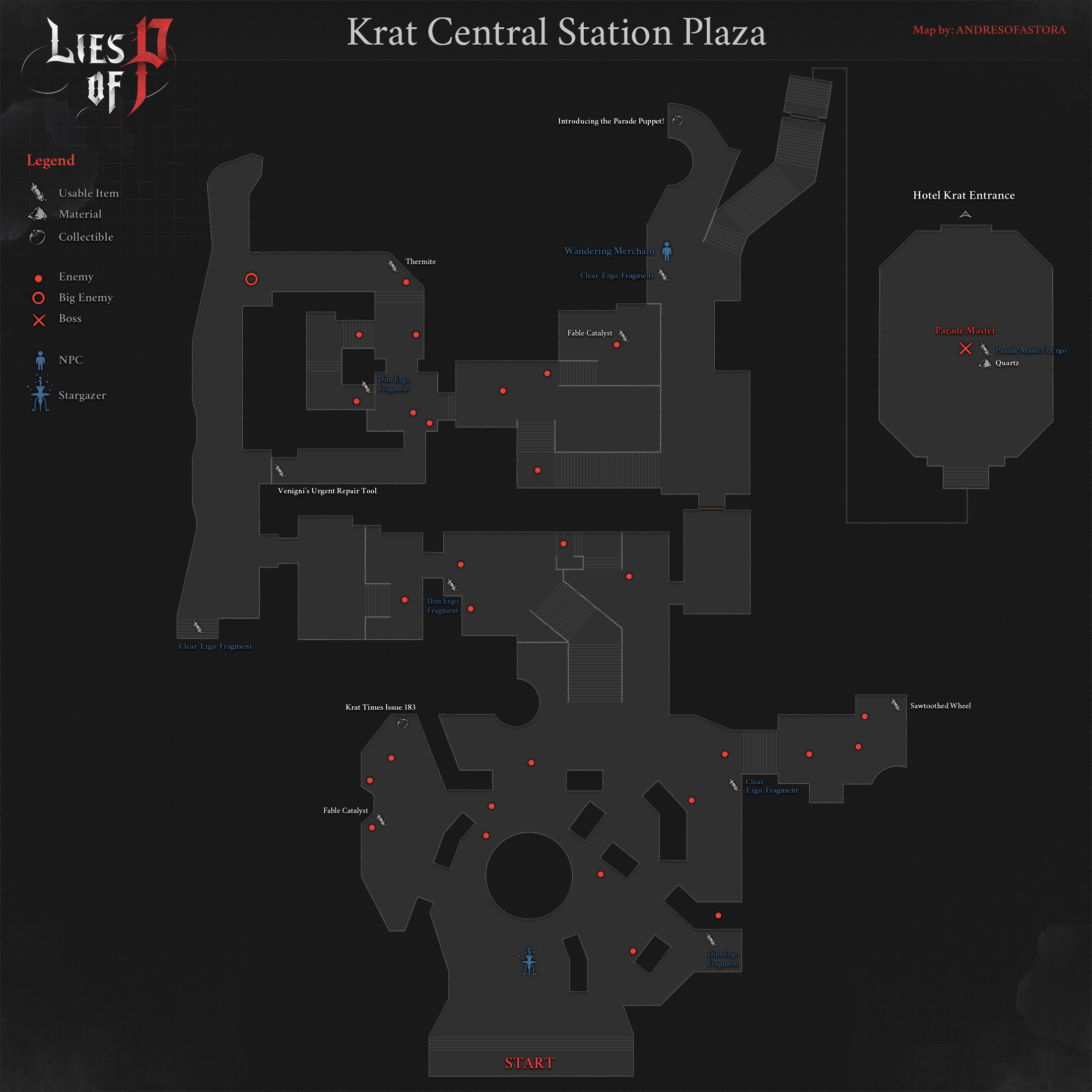 Hotel Krat Entrance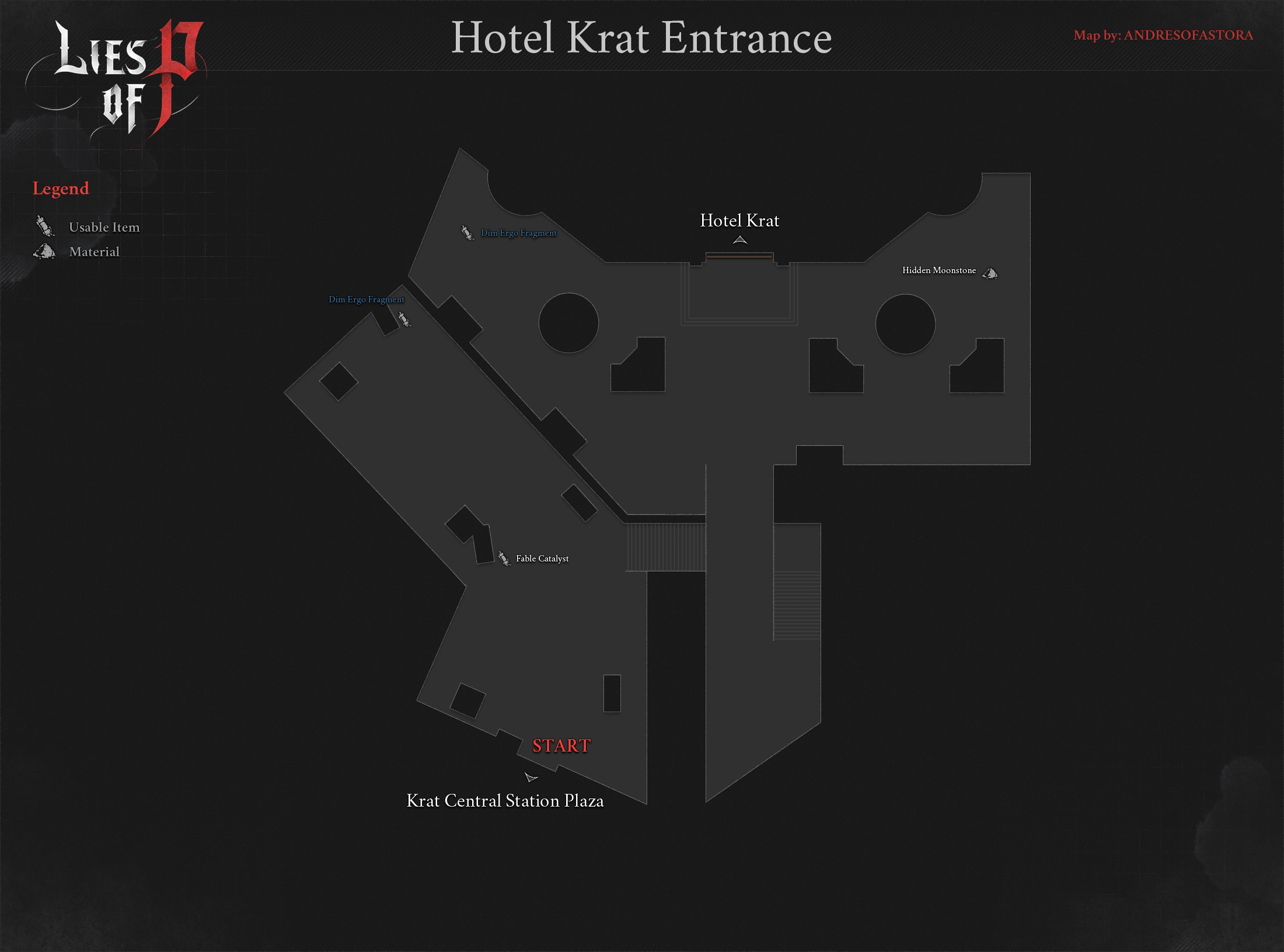 Hotel Krat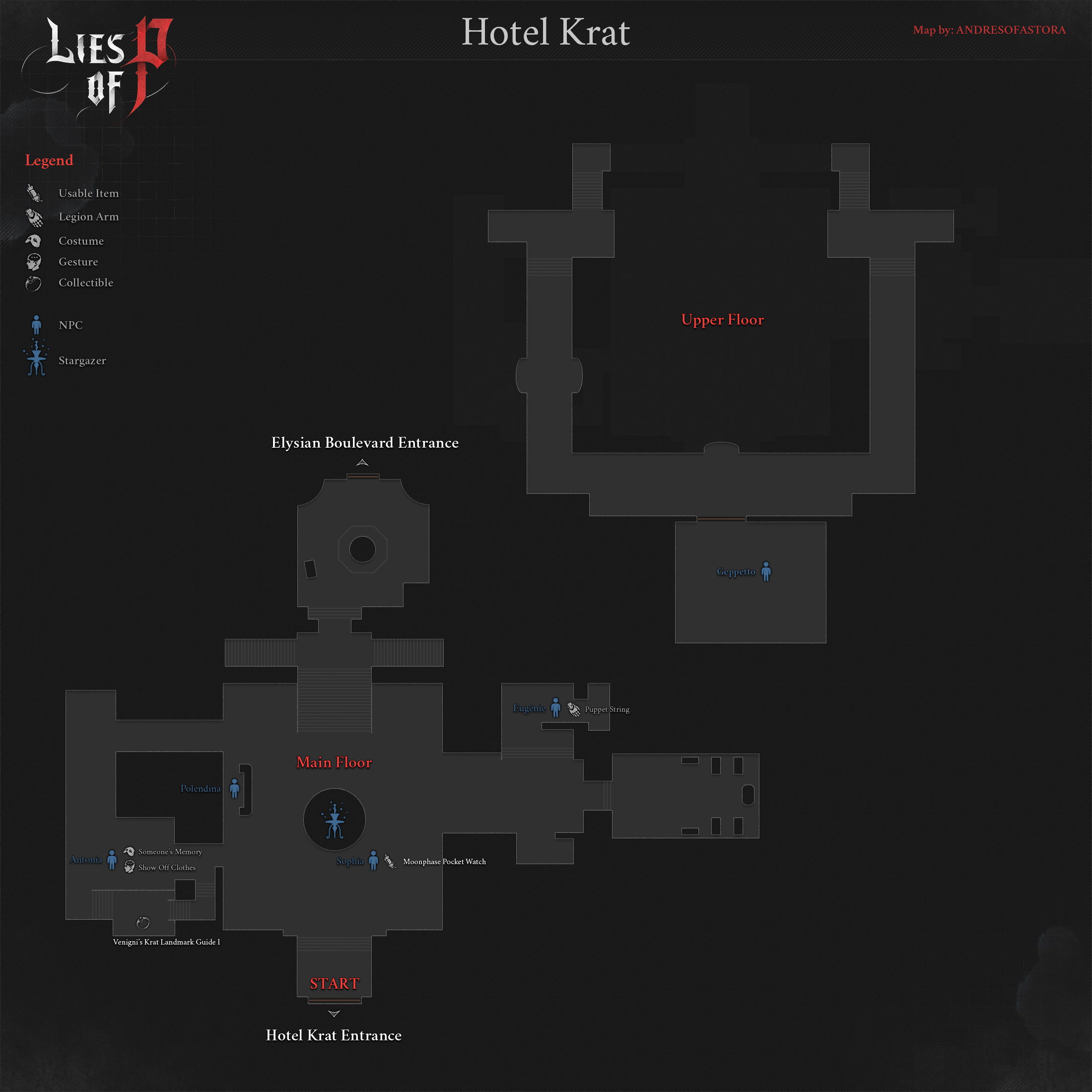 Elysian Boulevard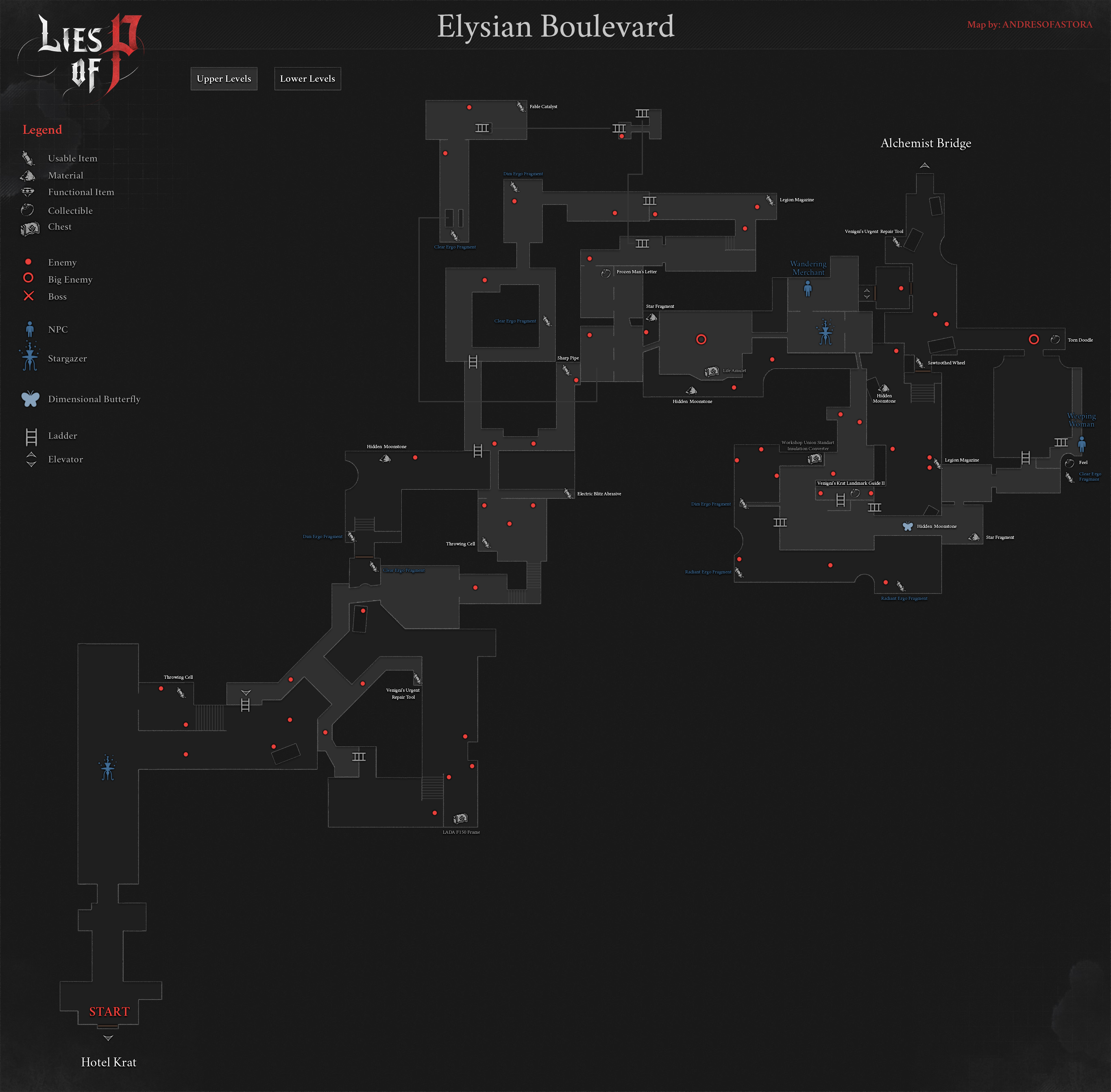 Alchemist Bridge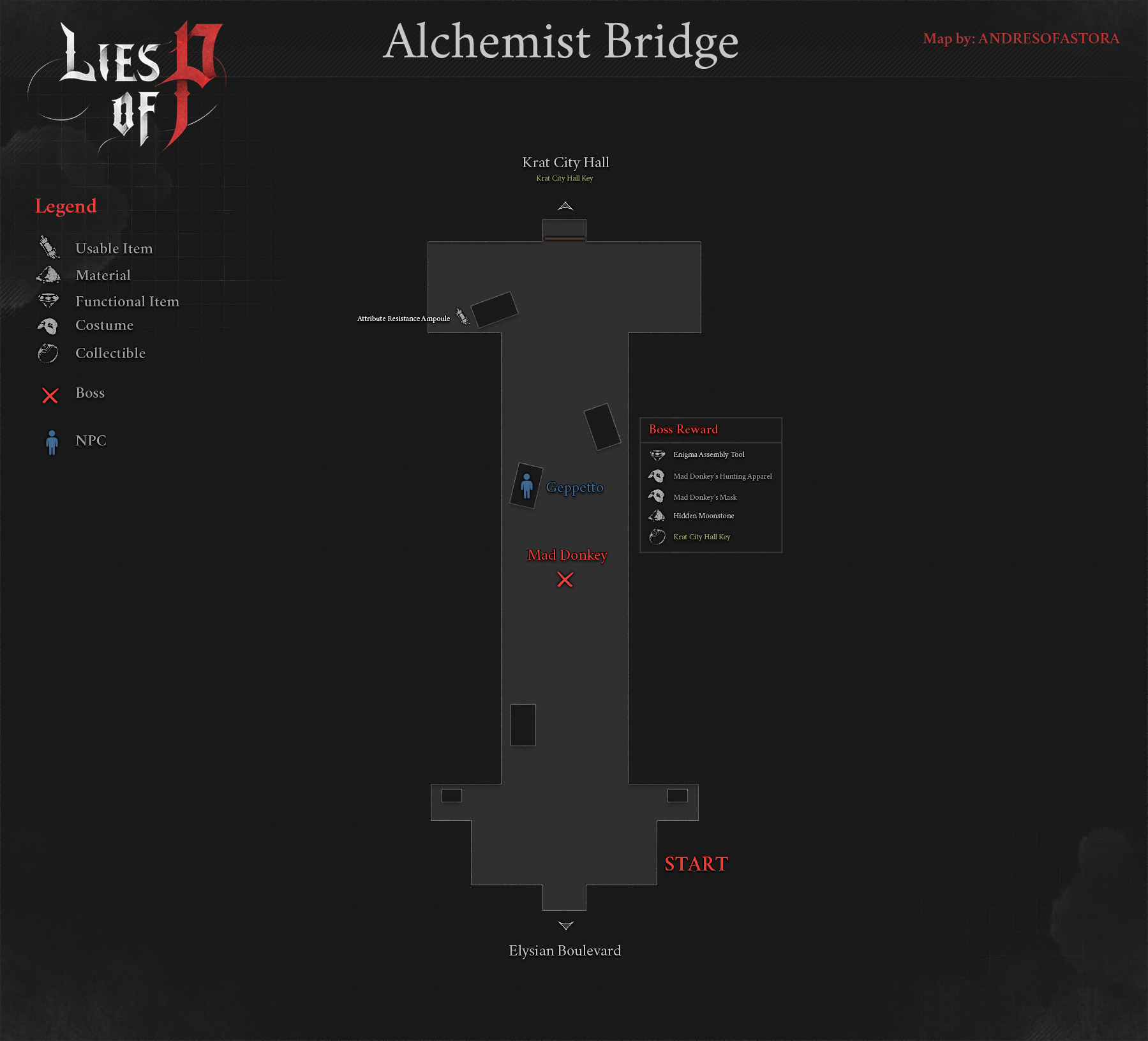 Krat City Hall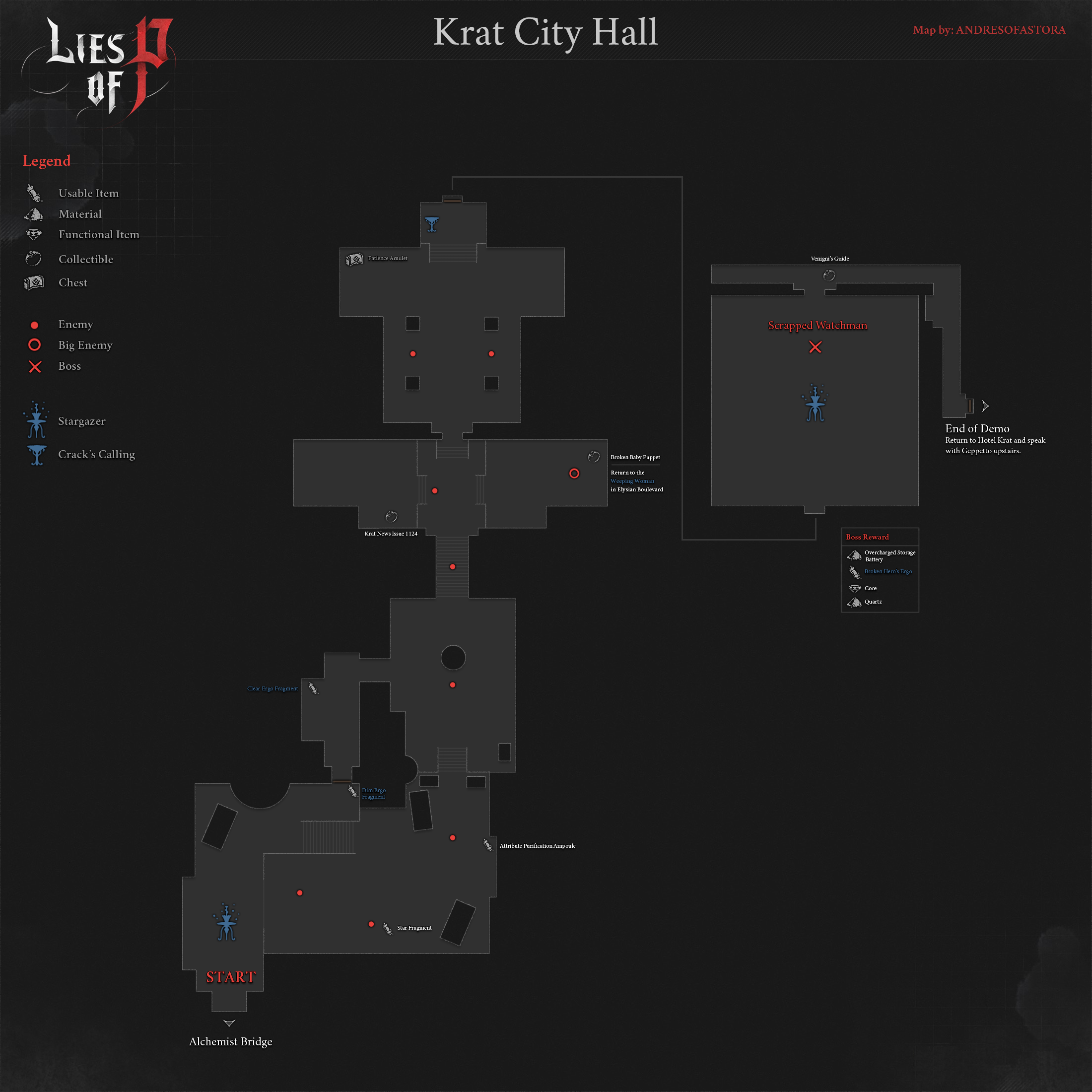 Thanks
Appreciate you checking out the maps! I spent a lot of time on these trying to give them the appearance of being in the games' menu or maybe in an official guidebook.