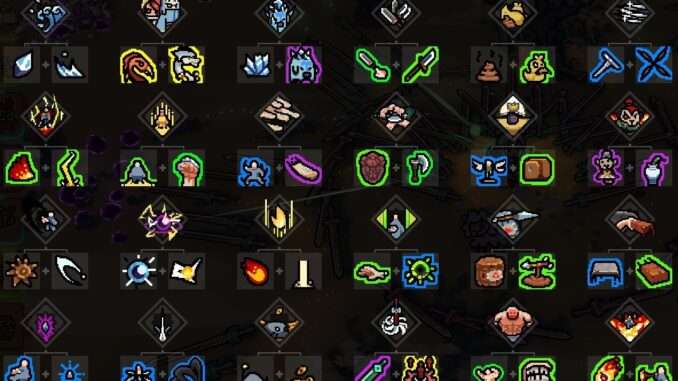 Easy strategy for getting wins with little effort.
Strategy Guide to Win
Intro
This strategy is real easy and should be doable on all characters but is better with perception/physical stat character.
Basically you just need to rush to get the sword barrage skill and the fury slash skill, which will give you the airslash synergy.

Then get the shield skill that gives you extra max shield when you are hit, this only shows up from blue tier onwards so rush to that tier then roll.
Skills needed are shown in the picture.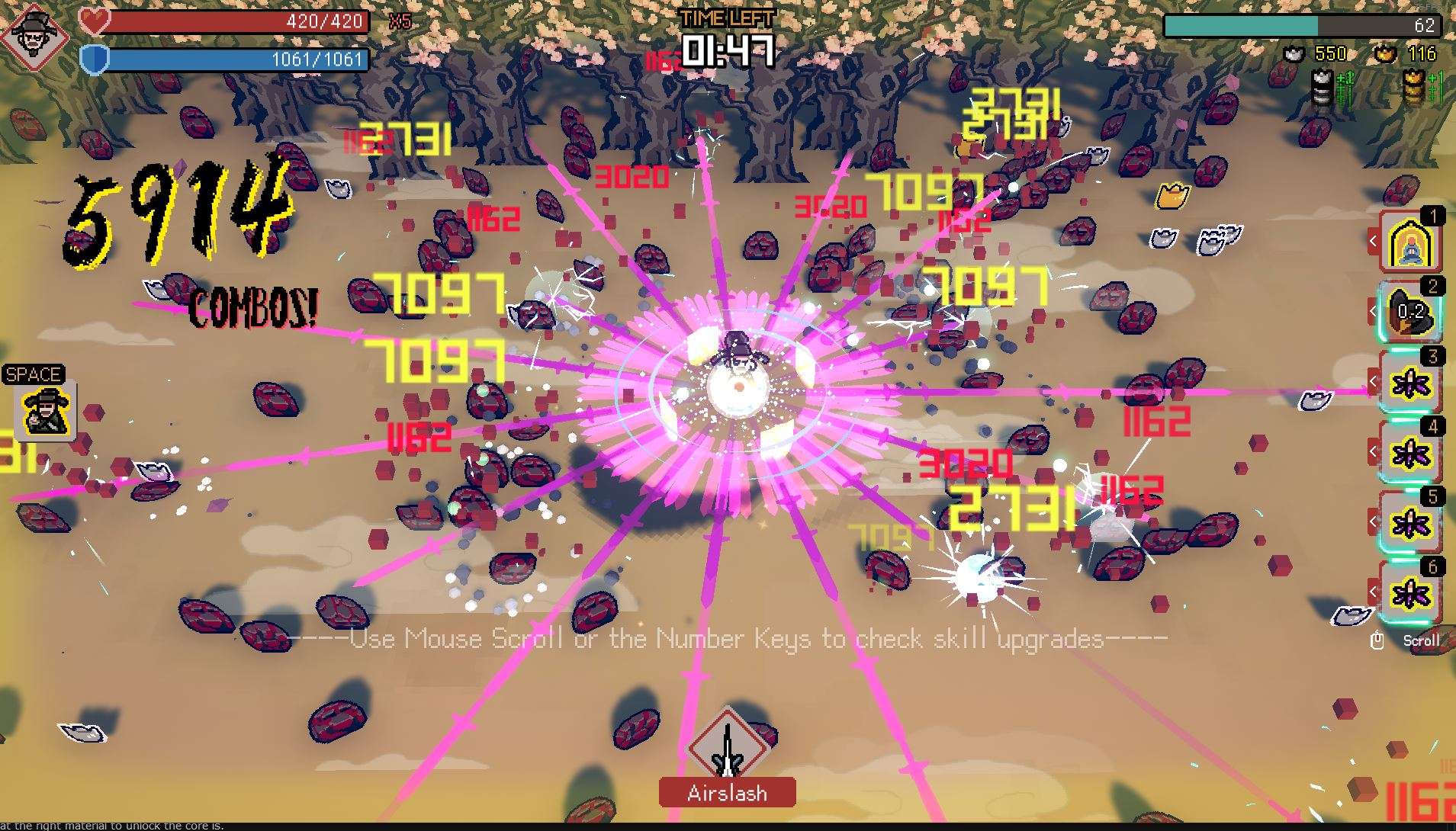 1 is the shield skill that gives you more max shield.
2 is the fury slash skill needed for the synergy.
3-6 is the sword barrage skill which restores your shield when it hits enemies.
Early Game
Get the 2 synergy skills and pick up copies up to green tier for extra damage.
Mid Game
Try to roll the blue shield skill.
Try to get multiple of these as the extra shield will help you survive plus the skill is % based.
End Game
When you have enough shield swap any unwanted shield spells for more sword barrage to proc shield heal more.