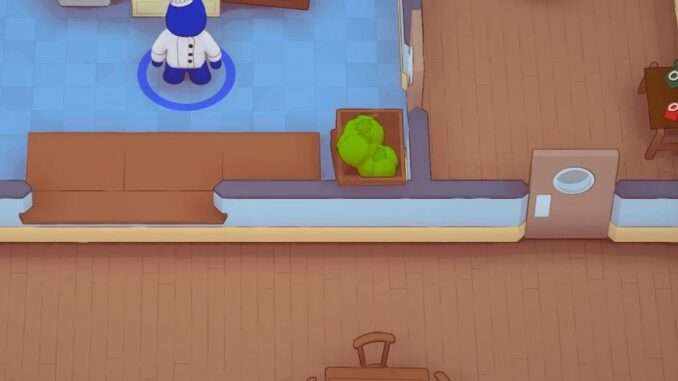 I am having a blast with this game solo. Hope these tips can help you wring some more enjoyment out of the game for when you're playing solo.
Tips to Playing Solo
Take the extra menu complexity! The more complex your menu, the less visitors you get. On Overtime 14 in tier 3 franchise I still only had to deal with 10-12 visitors because I took all the extra recipe cards.
The more desserts you have, the easier desserts become. 3 coffees at once is hard. 1 coffee, an apple pie and an ice cream, is much easier, because you're not waiting on just one machine.
Place tables right on the other side of the window so you can serve them directly. You now operate a diner 😀
Blocking a door makes another window. Diagonals mean that you now have space to serve 3 extra tables.
Learn about conveyers. Upgrade one to a grabber. Place the grabber next to a veggie box. Make it go to a mixer. You now have a cut ingredient ready to go (see what else can you do with automation!)
I find the hardest solo menu to be burgers and hot dogs. I find the easiest to be pies, salad, steak, fish, and pizzas.
As always, don't take Affordable theme. Charming works because you're often close to the counter if you use the serving window trick mentioned above. But Exclusive is always good. Formal isn't as necessary with the serving window usually covered by rugs and kitchen protectors.
Mashed potato is a great addition! One mashed potato can go in a freezer, and can continue to serve for days and days on end. I've had my freezer since about day 5, now Overtime 16 and only restocked it 3 times!
Plate the food cooking on the stove, instead of running around the kitchen. Speeds things up for me at least.
As always, the two-seater tablecloth is great since they share 1 food between two customers.
If you aren't doing the diner window and are running out to the dining area, get an ordering terminal so you can take orders remotely.