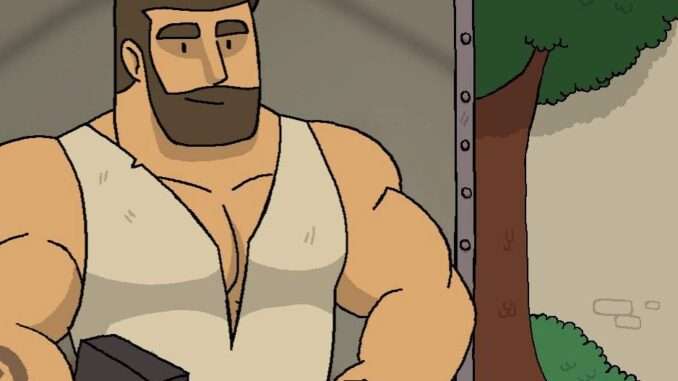 Note: Some scrolls need specific affinity stories to be finished first, so the affinity character has been added in brackets where needed, the rest that don't have anything in brackets can be found by just going to the location normally.
Guide to All Music Scroll Locations
Day
Afternoon Wood – under the drawer cabinet in Gregor's room [Gregor affinity #1].
A Sexier Encounter – at Selim's Shop.
Helgem Earth – inside a vase at the Valley Shop in Rusty Valley.
A Hand on Your A** – under the one night stand in Grant's bedroom.
Sniffing Memories – inside the flower pot in Giant Loyd's bedroom [Loyd affinity #1].
A Compromising Situation – inside a cauldron at the house in Feasterra [Horace affinity #3].
Beton's Army – under the couch in Ghart's house [Ghart affinity #1].
Evening
The Adventure Begins – the chest in front of the top floor room at Hubert's Inn.
Evening Wood – under Hanth's bed [Hanth affinity #1].
Living A Happy Life – the chest in Ghart's bedroom [Ghart affinity #1].
Whellcum's History – on the shelf at Rafaelo's Workshop.
Strip Lucky – inside the barrel in Horace's house.
You Better Work, B!#$% – drawer inside the top floor room at Hubert's Inn [Hubert affinity #1].
A Hot Investigation – living room at Zack's house sticking out of a drawer [Zack affinity #2].
Dangerous Places – the pot on the right in front of the Bandit's hideout in Golden Sand.
Night
Morning Wood – held the hand statue in Orderic's bedroom [Orderic affinity #1].
A Sexy Encounter – inside the room that Robin stays in at Hubert's Inn.
A Bit of Sorrow – inside Valdo's hut.
A Fly in the Lube – the barrel on the right in Hanth's Forge.
Liam's Tavern – the barrels at Liam's Tavern.
Whellcum's Gates – on top of the books to the left in Horace's basement.
Whellcum's Castle – under one of the seats at the theater inside The Castle.
Whellcum's Hell – the barrel inside 'Ultima Plug' in Astaroth's Dungeon.
Upcoming
The Tyrant King – [planned to be added in the next content update].
Recommended for You