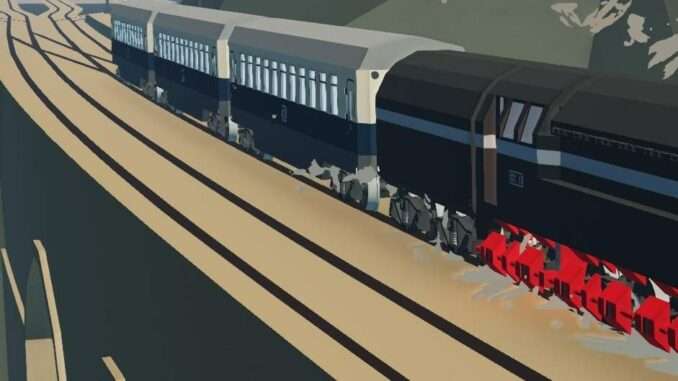 Ever ran outta room in your build? Microcontrollers too big? Just not enough space? No problem. This guide will teach you how to make your microcontrollers invisible.
How to Invis Mod Microcontrollers
Step by Step Tutorial
First step: Save a microcontroller (in the vehicles page, not the microcontroller page). It must be 1 block wide in at least one direction.
Be sure to add on/off signals to both ends (or any logic of sorts) so that you can see it in the editor once it is invisible.
Also, add a block onto the microcontroller. The microcontroller will not load into the editor without a visible block or piece with the microcontroller.
I would recommend save that you your microcontroller as "Modded Microcontroller". This way you can find it easier. Also, don't forget your microcontroller must have side that is 1 block in size. i.e: you could do 1×6, but not 2×6.
Open your vehicle files folder. It is found under users>username (depends on what you set it to)>appdata>roaming>stormworks>data>(vehicles)
Click and open on the XML folder of the saved microcontroller. (i.e: "Modded Microcontroller"). I would recommend opening it in Wordpad, if you are on Windows.
Once you are here, you will find the R property in the folder. The default values should look like this: 1,0,0,0,1,0,0,0,1. Each 1 represents its scale on the X,Y, and Z axises.

Set two of the R values that were one to zero. (i.e. r="1,0,0,0,0,0,0,0,0″) You may have to switch the two that are to zero more than once, so keep the file open so you can undo any mistakes.
You will know it is done wrong if the logic nodes do not appear.
Notes
End notes
Do not abuse this feature (i.e: do not make an invis car or a wall just of invis micros.).
Be sure to at least have some logic in the microcontroller, or else you will have trouble finding it.
Do not forget to at least one other piece with the microcontroller.
Be aware that depsite being invisible, these microcontrollers still have collision.