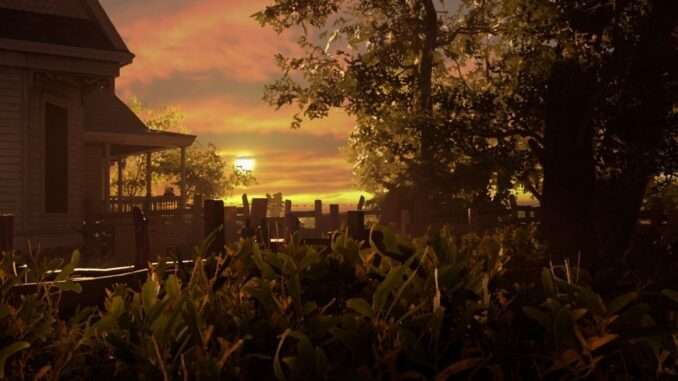 Map of Slaughter House
Battery powers Loading Dock Exit Cattle Grid and is located in Car at Loading Dock Exit.
Generator powers Parking Lot Exit Cattle Gird and is located at Parking Lot Exit.
Pressure Tank powers Pressure Gate Exit and is located in Basement – Furnace Room, Leatherface Lair, or Pump Storage (beside Tool Storage). Pressure Valve Handles on outside of Buildings/Sheds. Pressure Gate Exit is by Tool Storage Shed.
Fusebox powers Basement Exit Door and is located on exterior of Slaughter House, near Tool Storage Shed, or on exterior of Facility Backdoor.
Wells:
Parking Lot drops to South Well Duct.
Loading Dock drops to North West Tunnel.
Cutting Room (Facility Building) drops to South Tunnel.
Meat Inspection (Slaughter House) drops to North West Tunnel.
Valve Exit drops to Pump Storage.
Tool Storage Shed drops to Central Tunnel.
Metal Doors:
Tool Storage Stairs to Tool Storage Shed.
Bone Room Stairs to Holding Pen.
North Storage Room Stairs to Lean To.
Furnace Room – Ladder to Garage.
Slaughter House Door – Inside/Outside Building.