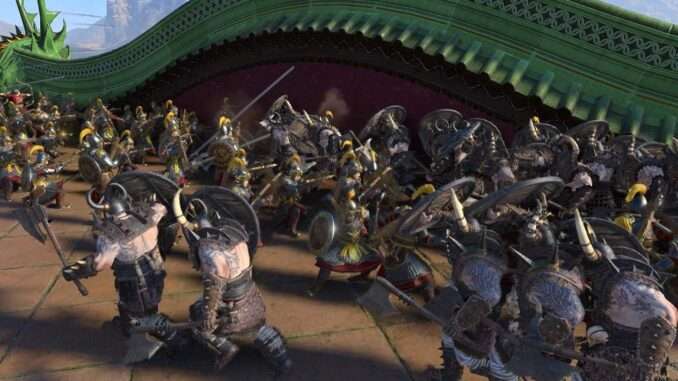 Your models look blurry? This guide tells you how to fix it!
Guide to Fix the Blur
The Blur Problem
You just launched Warhammer 3, started a battle and you noticed: the models look very blurry! Quite an annoying thing, but easy to fix!
This is how it looks by default: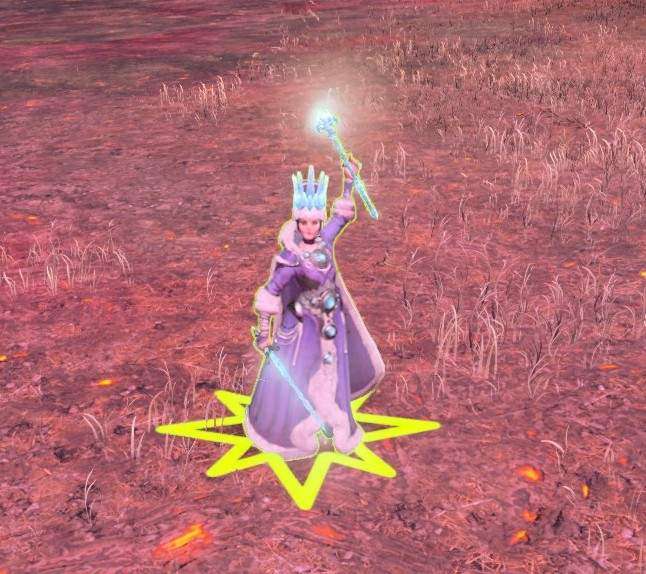 How to Fix
To fix the blur open the advanced video settings and change the Anti-aliasing mode from TAA to FXAA. That's everything!
Enabling Sharpening also helps.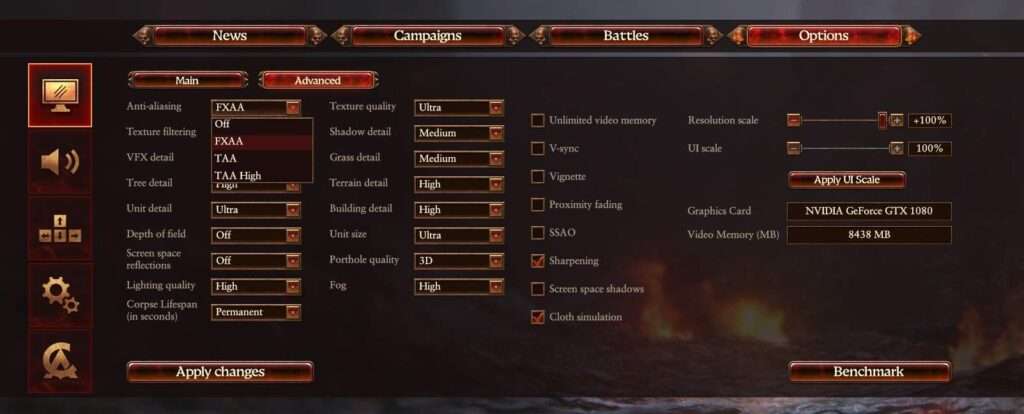 Results
With FXAA it looks great (as it is supposed to be).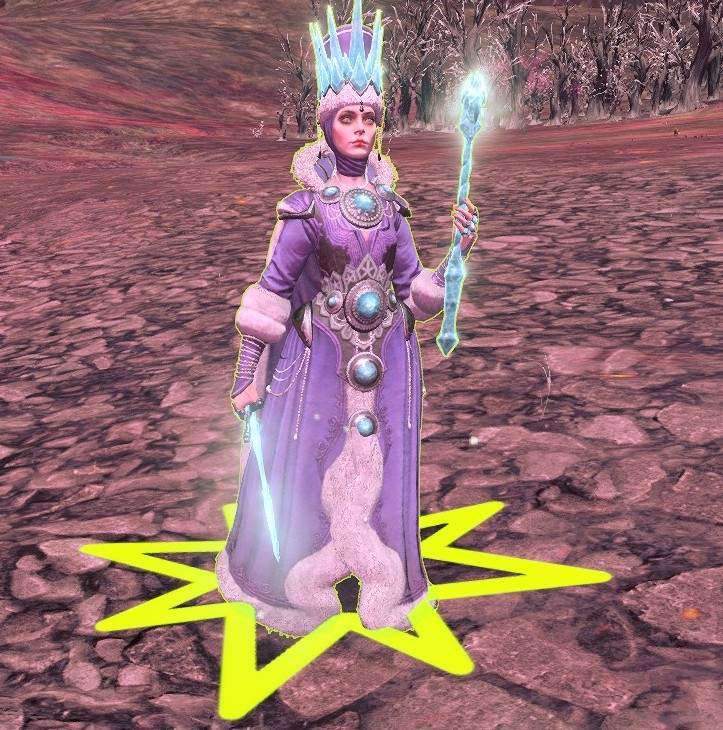 Recommended for You