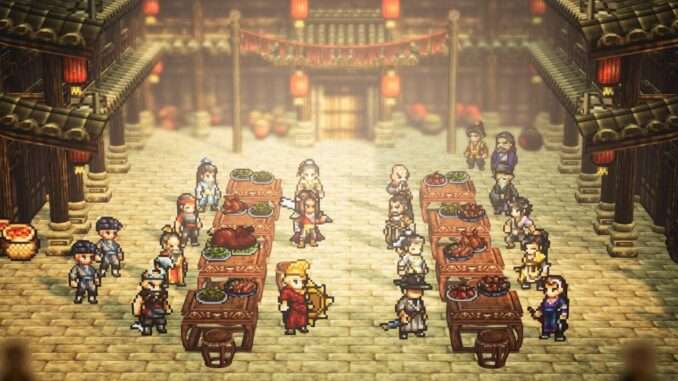 Recruit martial artists to help you in your adventure!
Recruiting Characters Guide
Characters That Can be Invited to Join Your Party in the Demo
In Wandering Sword, there are many characters who can be invited to join your party. You are able to spot these characters if an "Invite" appears on their profile page when you "Observe" them. To convince them to join you, your Affinity with them has to reach 60, which is achievable if you find out and give them what they like (hint – it's on their profile page).
There are a total of 4 characters that can be invited to your party in the demo, and we have listed them below with their respective locations and information!
Wei Huo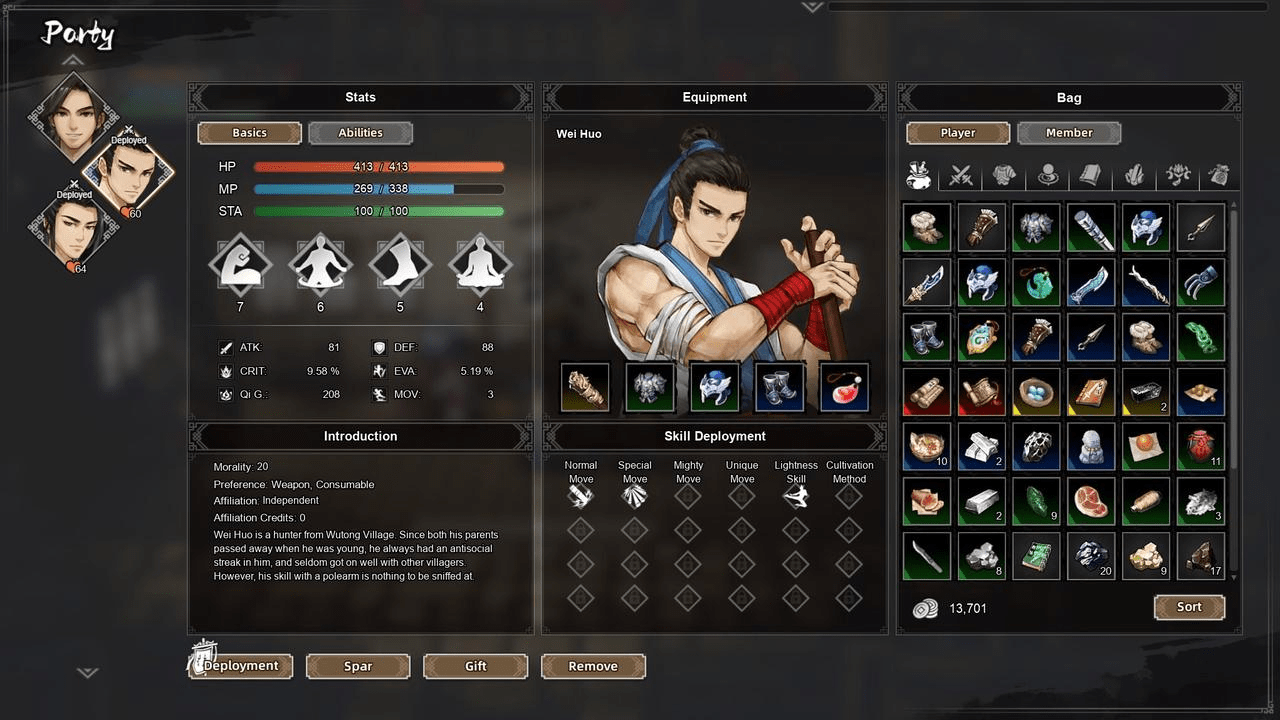 Location: Wutong Village
Preference: Weapon, Consumable
Weapon: Polearm
Wei Huo is the first character you can recruit, and he has mastered his Normal Move and Special Move. His Affinity with you will automatically reach 40 as you progress through the demo storyline, so gifting him an item or two will raise his Affinity to 60.
Bai Jin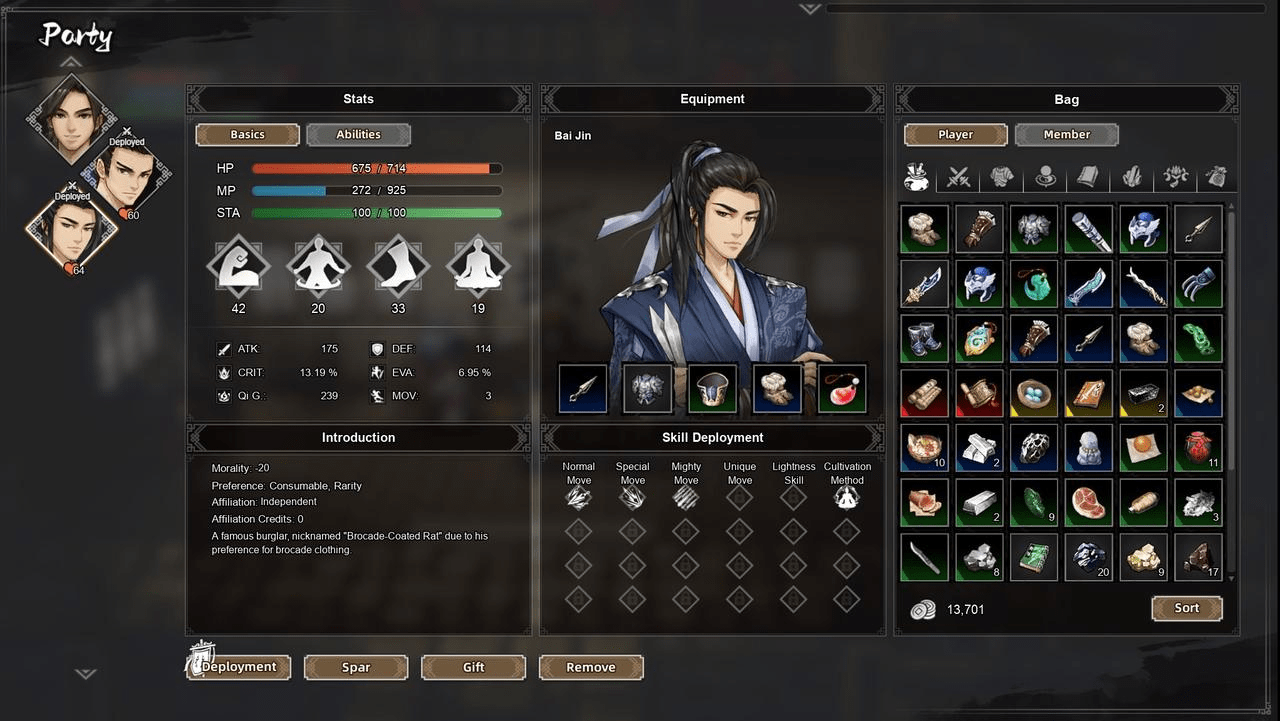 Location: Luo Village
Preference: Consumable, Rarity
Weapon: Hidden Weapon
Bai Jin is a powerful ally that will play a vital part in your journey. He has already mastered his Mighty Move, making him a valuable asset as you progress ahead.
He can be found near the waiter at the entrance of Luo Village. By offering him some rare food purchased from the waiter, you would be able to raise his Affinity with you.
Shangguan Hong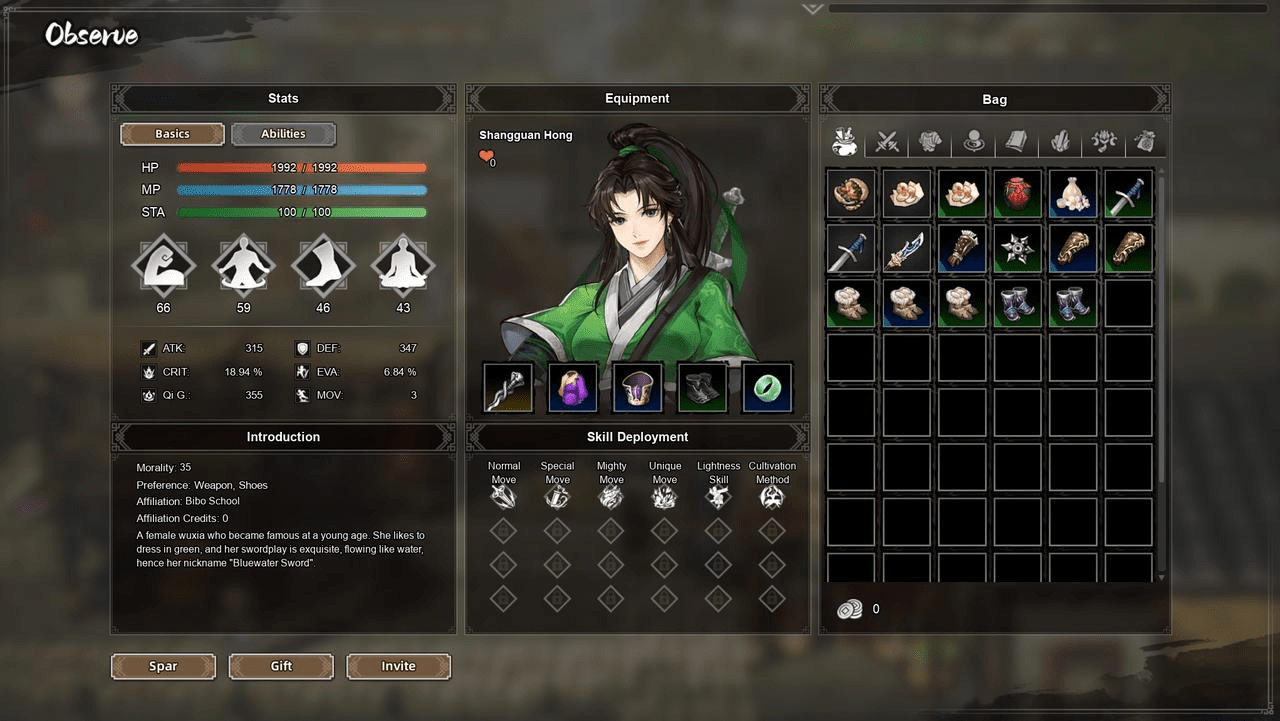 Location: Next to Ms. Jin the Tailor in Pingkang City
Preference: Weapon, Shoes
Weapon: Sword
Shangguan Hong is a powerful ally who has mastered her Unique Move, but it will be easy to recruit her. She has a fondness for weapons and is particularly interested in advanced equipment obtained from the bandits in Mount Wanzi. To increase her Affinity with you, craft high-level weapons or equipment at a blacksmith or tailor by using materials collected from Mount Wanzi and present them as gifts.
Kong Liang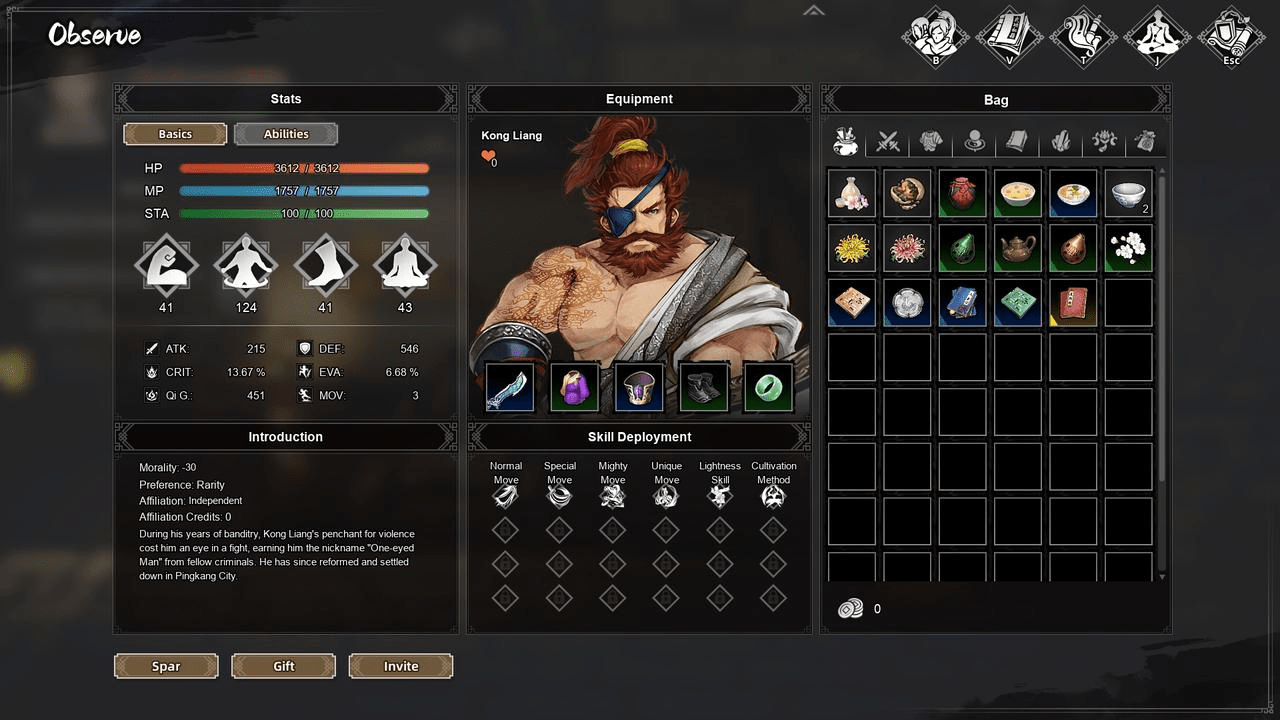 Location: Casino, Pingkang City
Preference: Rarity
Weapon: Saber Weapon
Similar to Shangguan Hong, inviting Kong Liang into your party can be a challenge, but he brings significant power to your party, having already mastered his Unique Move. To increase your chances of successfully inviting him, it is advisable to purchase items that cater to his preferences and gift them to him. Note that he may be selective and may not accept low-level items, so it is important to carefully consider which items would be the best choice to win his favor.