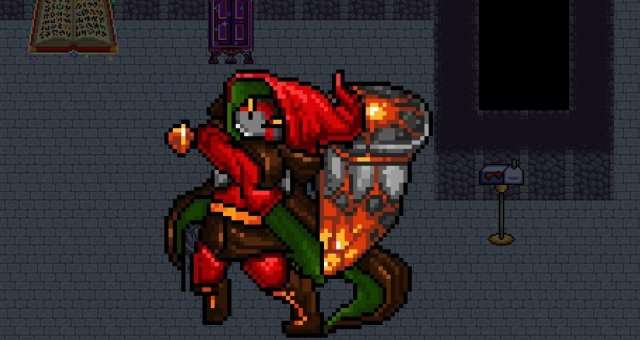 The final version of this build requires you reach endgame, though an early version is easy to make and very viable to see you through the main story content and beyond.
Diabolical Build: Who Ever Said This Game Was Hard?
Quick Rundown
This is very much an experimental build and will probably be edited by me many times as I continue testing it. Now, there's always gonna be a counter to your team somewhere and as I continue to play with it I'll try to alleviate that. But dare I say boys, this may be one of the most overpowered builds you'll come across.
This build prioritizes Health above all else. We'll be taking advantage of many traits to pump this as much as possible, while making our other stats scale off of it too. Our main sources of damage are pure Attacks, the Trait Woe: "After this creature dies, enemies take damage equal to 50% of it's maximum health" in combination with the Trait Cannibalistic Tendencies: "After your creatures Provoke, they are killed, and your other creatures gain 20% of their Attack, Intelligence, Defense, and Speed. This trait does not stack."
We use a few Diabolic Horde traits to massively scale up our health.
We use the Bloodmage Perk Bloodrage to scale our damage off our health.
We use Goddess Regalis' Trait Brothel: "At the start of battle, your creatures that belong to this creature's class share their innate traits with each other. This trait does not stack." This is the most important component of the build.
For extended fights like Nether Bosses or God fights, we can utilize Bloodmage perks and our Provokes to boost our creature's stats even higher.
Dark Ritual is ironically our resurrecting spell (ew, a spell), while also providing more stat gain.
Finally, we utilize a Phoenix trait Lifebinder for more resurrecting.
Using this guide to it's fullest (that means scrolls, personality, artifact, relic), when starting battle at level 100, I repeat, level 100 your creatures will have 9-10.4 million health and 1-2.2 million in every other stat and start battles with 3-6 buffsEACH….. while also never switching Realm Instability 5 off, because we're based.
If this type of playstyle (and those insane stats) sound intriguing to you, read on or go back to casting spells like the stinky mage you are!
Class – Bloodmage, It's Bloodmage
While there are a few classes that stand out, this build is viable on any class you prefer! I settled on Bloodmage but you might find more utility out of classes like Purgatorian or Paladin, depending on your playstyle.
However from testing it was found that Bloodmage offers the most damage and overall benefit for this particular build, so that's what we're going with.
1) Pit Guard
Class:
Personality:
Scrolls:
Traits:
Rampart – "At the start of battle, your creatures adjacent to this creature gain 65% of its Defense, Health, and Speed"
Temperance, [Temperantias Sanctus trait] – "At the start of battle, your creatures' stats are set equal to the average of all their stats, excluding Health."
Solace, [Irantha Eyeball, Irantha Ophan material] – "At the start of battle, your creatures gain 10% Health for each non-Ethereal Life Spell Gem each of your creatures have equipped. Maximum of 3 Spell Gems per creature. This trait does not stack."
Spell Gems
Divinity: More Charges, Generous, 19% Chance to Cast After Provoking
Summon Unstable Horror: Extra Target, Cast Twice, Class Swap: Life
Holy Blast: Extra Target, Cast Twice, Stat increase
Artifact:
Health on all stat slots
Damage Reduction
Rebirth on Damage
Solace
Relic:
Hanti & Jihi, Sister Swords of Perdition
2) Regalis
Class:
Personality: 
Scrolls:
Traits:
Brothel – "At the start of battle, your creatures that belong to this creature's class share their innate traits with each other. This trait does not stack."
Singularity, [Omnipotent Deity trait] – "Your creatures have additional Attack, Intelligence, and Defense equal to 10% of their current Health. This trait does not stack."
Cannibalistic Tendencies, [Mutant Foot, Maniac Mutant material] – "After your creatures Provoke, they are killed, and your other creatures gain 20% of their Attack, Intelligence, Defense, and Speed. This trait does not stack."
Spell Gems
Divinity: More Charges, Generous, 19% Chance to Cast After Provoking
Summon Unstable Horror: Extra Target, Cast Twice, Class Swap: Life
Holy Blast: Extra Target, Cast Twice, Stat increase
Artifact:
Health on all stat slots
Damage Reduction
Rebirth on Damage
Cannibalistic Tendencies
Relic:
Arbiter, Holy Shield of Surathli
3) Forsaken Swampdweller
Class:
Personality:
Scrolls:
Traits:
Darkness Surrounding – "This creature starts battles with 250% more Health, but takes damage equal to 15% of its Maximum Health at the start of its turn."
Ruby Attunement, [Ruby Paragon trait] – "All creatures have 100% more Health. This trait does not stack"
Lifebinder, [Ancestral Plume, Ancestral Phoenix material] – "After your creatures kill an ally, your creatures are resurrected with 50% Health."
Spell Gems
Divinity: More Charges, Generous, 19% Chance to Cast After Provoking
Summon Unstable Horror: Extra Target, Cast Twice, Class Swap: Life
Holy Blast: Extra Target, Cast Twice, Stat increase
Artifact:
Health on all stat slots
Damage Reduction
Rebirth on Damage
Lifebinder
4) Night Koloss
Class:
Personality:
Scrolls:
Traits:
Big Boned – "At the start of battle, this creature gains Maximum Health equal to 50% of its Attack, Intelligence, Defense, and Speed. Then, these stats are set to their minimum values."
Diabolic Revolution, [Diabolic Rebel trait] – "Your creatures' Diabolic Horde traits act as if your party contains 3 more Diabolic Horde. This trait does not stack."
Battle From Within, [Siege Gear, Siege Automaton material] – "At the start of this creature's turn, it deals damage to enemies equal to 15% of its Maximum Health."
Spell Gems
Dark Ritual: More Charges, Generous, Class Swap: Chaos
Artifact:
Health on all stat slots
Damage Reduction
Rebirth on Damage
Battle From Within
Dark Ritual
Relic:
Bloodseeker, Huggering Dagger of Mortem
5) Blademaster
Class:
Personality:
Scrolls:
Traits:
Overkill – "After this creature Attacks, and the damage exceeds 35% of the targets Maximum Health, enemies take 70% of this damage as well"
Diabolic Fortitude, [Diabolic Commander trait] – "Your Diabolic Horde have 10% more Health for each Diabolic Horde fighting on your side. This trait does not stack"
Diabolic Link, [Nemesis Flag, Diabolic Nemesis material] – "At the start of battle, your Diabolic Horde share their Maximum Health with each other. In addition, your Diabolic Horde deal 50% less damage."
Spell Gems
Dark Ritual: More Charges, Generous, Class Swap: Chaos
Artifact:
Health on all stat slots
Damage Reduction
Rebirth on Damage
Diabolic Link
Dark Ritual
6) Gravebane Wight
Class:
Personality:
Scrolls:
Traits:
Woe – "After this creature dies, enemies take damage equal to 50% of its Maximum Health."
Blending In, [Cold Cockatrice trait] – "At the start of battle, the classes of the last 3 creatures in your party are changed to that of the first creature in your party"
Master of Diabolic Horde, [Diabolic Horde Master material: Sigil of the Diabolic Horde] – "After your creatures kill an ally, your creatures are resurrected with 50% Health."
Spell Gems
Dark Ritual: More Charges, Generous, Class Swap: Chaos
Artifact:
Health on all stat slots
Damage Reduction
Rebirth on Damage
Master of Diabolic Horde
Dark Ritual
Recommended for You