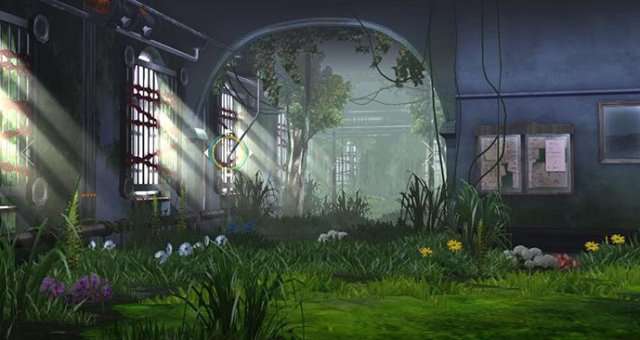 A list of all Lie Bullets in the game.
Intro
There doesn't seem to be a way to easily check in-game what the corresponding Lie Bullet to each Truth Bullet is, so I decided to make this guide listing each one. This guide is intended to be a resource for people who want to figure out on their own which Lie Bullets to use, so they can easily check what the corresponding lie is to each bullet.
Obviously, spoilers ahead. Bullets marked with N/A never appear in a Nonstop Debate where you can lie.
Chapter #1
Monokuma File 1 – Monokubs File 1
Moving Bookcase – Immobile Bookcase
Card Reader Dust – Clean Card Reader
Receiver on Shuichi – Receiver on Kaede
Stacked Books – Single Book
Library Vent – Blocked Vent
Promotional Video BGM – Warning Video BGM
Rantaro's Belongings – Rantaro's Card Key
Bloody Shot Put Ball – Clean Shot Put Ball
Maki's Account – N/A
Sliding Door – N/A
Lookout Classroom – Normal Classroom
Classroom Vent – N/A
Korekiyo's Account – N/A
K1-B0's Account – N/A
Front Entrance Photos – N/A
Rear Entrance Photos – N/A
Hidden Door Photos – N/A
Chapter #2
Monokuma File 2 – Monokubs File 2
Scratched Handcuffs – Pristine Handcuffs
Square Glass Pane – Round Glass Pane
Crammed Piranhas – Free Piranhas
Marked Window Frame – N/A
Piranha Tank – Empty Tank
Gonta's Account – Gonta's Lie
Insect Meet and Greet – Insect Flee and Plead
Wet Staircase – Dry Staircase
Black Piece of Fabric – White Piece of Fabric
Maki Alone – Maki Not Alone
Witnessing Ryoma – Overlooking Ryoma
Scratched Sink – N/A
Tennis Net Cable – N/A
Kokichi's Account – Kokichi's Lie
Water Tank Trick – Magic Water Tank
Pool Rules – Swimming at Night
Alibis For Yesterday – My Alibi for Nighttime
Chapter #3
Monokuma File 3 – Monokubs File 3
Forehead Injury – Injury on Back of Head
Bloody Duct Tape – N/A
Effigies Hung Upside-down – Effigies Hung Normally
Gold Leaf Katana – Gold Leaf Replica
Art Lab's Front Door – Opened From Outside
Art Lab's Back Door – Opened From Outside
Kokichi's Lockpicking – Kokichi Can't Lockpick
Necronomicon – Holy Book
Tsumugi's Account – Tsumugi's Lie
The Caged Child – Caged Dog Village
Keebo's Flashlight Function – Flashlight Drawbacks
Tenko's Last Moments – Tenko Died Instantly
Marker Stone – Normal Stone
Loose Floorboard – Secure Floorboard
Sound During Seance – Silent Seance
Iron Cage – Insect Cage
White Sheet – Bloodstained Sheet
Dog Statue – Cat Statue
Magic Circle Korekiyo Drew – Magic Circle Shuichi Drew
Hole In The Corner – Hole in the Middle
Crosspiece Under the Floor – Snapped Crosspiece
Sickle Under the Floor – Knife Under the Floor
Dried Blood Under the Floor – Wet Blood Under The Floor
Bloody Kokichi – Kokichi Uninjured
Chapter #4
Monokuma File 4 – Monokubs File 4
Kaito's Account – Kaito's Lie
Small Bottle of Poison – Small Antidote Bottle
Events At The Chapel – N/A
Tsumugi's Account – Tsumugi's Lie
Loud Noise – Soft Noise
Miu's Corpse – Miu Alive
Killing Game Simulator – Hope Restoration Simulator
Login/Logout Record – Login/Logout Forgery
Device Instructions – N/A
Map of the Mansion – Fake Map of the Mansion
Map of the World – Fake Map of the World
Toilet Paper – Tissue Paper
Signboard Used as a Bridge – Signboard Used as a Sign
Miu's Avatar – Miu's Real Body
Hammer – Squeaky Hammer
Cell Phone – Payphone
Lattice Near the Chapel – Lattice Near the Mansion
Miu and Kokichi's Meeting – Miu Didn't Meet Kokichi
Kokichi In the Salon – Kokichi Not in the Salon
Wall Added by Miu – Wall Removed by Miu
Setting on Kokichi's Avatar – Kokichi's Normal Avatar
Avatar Error – No Avatar Error
Chapter #5
Monokuma File 5 – Monokubs File 5
Hydraulic Press – Broken Press
Safety Function – Danger Function
Kaito's Coat – Kokichi's Uniform
Swipe Pattern Bloodstain – Undisturbed Bloodstain
Hatch's Electronic Lock – Unlocked Hatch
Bloodstain in the Bathroom – Spotless Bathroom
Crossbow – Unknown Crossbow
Three Arrows – Arrow In 3 Pieces
Large Black Case – Small White Case
Small Empty Bottle – Large Full Bottle
Bathroom Window – Large Bathroom Window
Electrobomb – Electrohammer
Hangar's Front Shutter – Hangar's Back Shutter
K1-B0's Account – K1-B0's Lie
Used Electrohammer – Charged Electrohammer
Exisals Protecting Monokuma – Monokuma Protecting Exisals
Poison – Antidote
Kokichi's Clothes – Kaito's Clothes
Kokichi's Disappearance – Kokichi Spotted
Murder Video – Survival Video
Chapter #6
History of Hope's Peak – History of the Ultimate Academy
Kokichi's Motive Video – Shuichi's Motive Video
Killing Game – Killing Game Lie
Two Mysterious Messages – One Mysterious Message
Rantaro's Video Message – Rantaro's Video Will
Gofer Project Participant List – Gofer Project Reject List
Bugvac – N/A
Motherkuma – Fatherkuma
Hidden Door in the Library – Keyless Hidden Door
Survivor's Perk Monopad – Victim's Perk Monopad
Shot Put Ball with Pink Fiber – Bloody Shot Put Ball
Flashback Light Settings – N/A
Hidden Room Passageway – Normal Room Passageway
Motherkuma's Voiceprint System – Motherkuma's Fingerprint System
Final Picture of Rantaro – Picture of Rantaro's Corpse
The Sixth Monokub – The Seventh Monokub
Clues to the Mastermind – Clue to the Victim
Hope – Despair
Use Our Lives – Don't Use Our Lives
Continue the Game – Stop the Game
Recommended for You