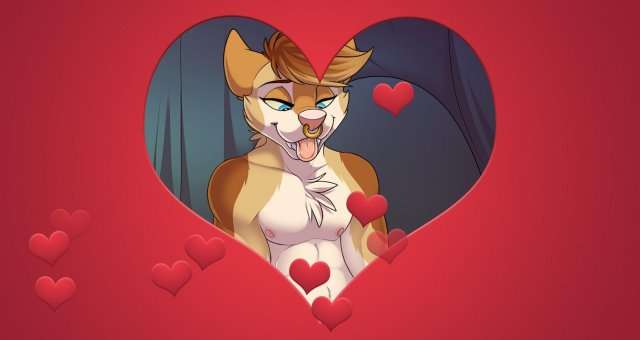 A quick walkthrough on how to date Lex (Alexia, Alex).
Other Amorous Guides:
Intro
To all of you who's been skipping text for whatever reasons.
You can explore other options, but these give you the date quick and easy as well.
Bio
Lex (short for Alexia or Alex) is an androgynous husky.
The gender of the husky will depend on who you chose to identify yourself as, in the beginning of the game.
Enjoys: fighting games, beer, and alternative music.
Afraid of heights.
Slightly presumptuous of the club-goers at Amorous.
Not into: quick, empty, shallow relationships.
Prefers to take things slowly.
Side Note:

Don't make Lex jealous and don't try to scare.
Act 1
Ask if there's any way I can help.
Not exactly my first choice either, if I'm honest.
Lex.. Is that short for Alexia?
It matters a little. i don't know what gender you are.
No, it's bad for you.
You're commenting on the outfit, so i guess it worked?
Ask more about what Lex does for fun x2.
The racing games are fun, more realistic behind a wheel.
They're okay too I guess.
Ask more about Lex in general x2.
I think the external ones look cooler, ear scaffoldings?
I don't have any, no. Thinking about it though!
Ask more about Lex's gender.
Ask more about Lex's likes/dislikes.
I'm not really into phone games either, no.
Ask Lex if you can go somewhere together.
Did you have anywhere fun in mind?
Act 2
I was wondering if you were free to hang out?
That sounds fun! Sure.
Wear something a little more punk appropriate.
I figured you'd prefer it.
What do you recommend?
Something light.
Beer.
Commando!
Ask an easy question!
Whats your favorite movie of all time?
Ask a hard question!
What's your most fun memory?
Ask an easy question!
What's your favorite animal? Feral, I mean.
Ask an easy question!
Do you have a favorite game you play?
Ask an easy question!
Do you have a number one favorite band?
Finish the game.
How about you come to my place?
How about more drinks? Chat and hang out?
Sure!
Don't worry, I wouldn't do anything like that.
A little…
I honestly don't care, I'll find out when i find out.
* Save the game just in case.

Act 3 + Escaping Unnoticed
Bluetooth speakers? Might be fun.
It sounds pretty fun actually.
Ask if anyone else is coming.
We bumped into each other.
Yeah, no way.
There's gotta be more fun things to do here?
Escaping Police:

Run back to the break room.
Ditch the speaker and hope for the best!
The stairs!
Act 4