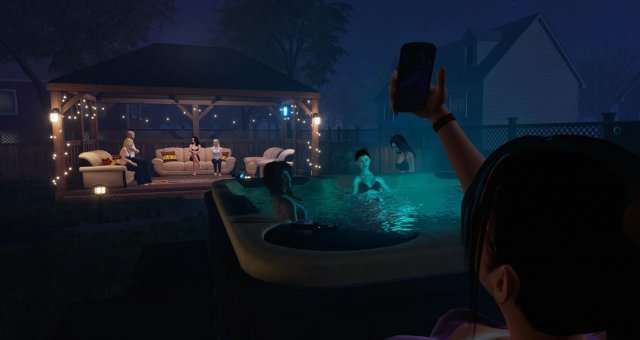 Learn how to get on every girls S-List and acquire the Ice Bath Achievement in the House Party game.
Other House Party Guides:
Ice Bath Achievement Guide
Most of the girls have an easy way to get to their S-List however Stephanie and Madison take just a slight amount of work to get which is why I made this guide.
Ashley
Damn! I Wish that I was cross-eyed so I could see you Twice.
Amy
I Lost my phone number. Can I have yours?
Katherine

I like your glasses. They make you look smart!
Rachel

Brittney

I don't have a library card, but can I check you out anyway?
Stephanie

What do you do for work, Steph?
Yeah…That place is great!
You look like you're having fun.
Whip-its? Are you in 3rd grade?
Talk to Stephanie again
What the F is a "Whip-it"?
Be honest, you just Peter North'd your intellectual load for the night, didn't you?
Madison

Thanks for letting me come!
Ah. So I'm a total afterthought?
You're doing fine!
It's how bakers keep score!
Yeah, get to know each other's genitals better, you mean.
Talk to the rest of the guests then wait for Madison to approach you
Sky Animal? What's that?
I have so so so many questions.
Do you actually believe this nonsense?
I think I hear Derek calling me. Talk to you later, Madison.
Talk to Madison again
So do you wanna love me? Or Raymond, like everybody else?
Recommended for You