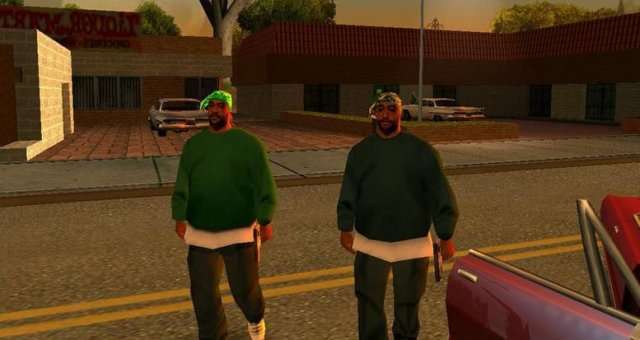 Other GTA:SA Guides:
Ammu-Nations with Shooting Ranges
Downtown Los Santos Los Santos.
Palomino Creek Red County.
Blueberry Red County.
Ocean Flats San Fierro.
El Quebrados Tierra Robada.
Come-A-Lot Las Venturas.
Old Venturas Strip Las Venturas.
Shootings Range Missions
Stage 1: Pistol Challenge

CJ has to shoot the targets, there are 3 rounds. Round 1 is with stationairy targets, Round 2 will have targets that are moving to CJ and round 3 will have a target that is moving.
Stage 2: SMG Challenge

The SMG Challenge is the same as the pistol challenge but well, it has SMGs instead of pistols…
Stage 3: Shotgun Challenge

Once again, this challenge is the same as the last two challenges but now you have a shotgun.
Stage 4: AK-47 Challenge

The final challenge in the Ammu-Nation. It has the same rules as all the other missions have. This challenge is a lot easier because of the AK-47s fire rate.
Rewards

CJ will be awarded with $1,000 and CJ's weapon stats will increase by 200.