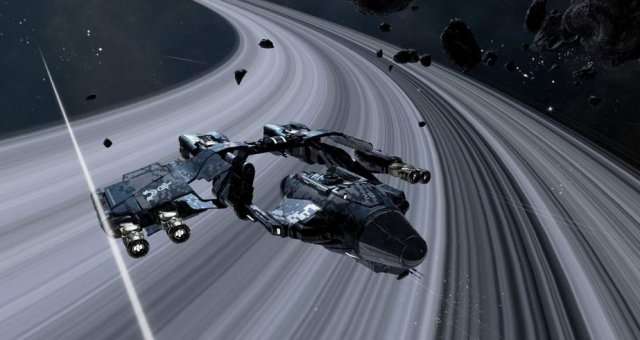 This is a advanced guide for people who have no patience and want to takeover sector, but they dont want to lose reputation with a faction.
It is also very dangerous and should be only used on normal play.
What Do You Need?
Unlocked teleport ability from a main quest.
A ship that can hold a lot of mines (at least 100 — you can use less, but different station modules have more or less hitpoints).
Normal mines — do not use foe/friendly or tracker.
Around 800.000 credits — this depends on type of ship or volume of mines used (price is 0 if you own a warf).
Useless captain with 0 skill.
Example: A basic trade ship with 100 mines — worst engines, basic shield, no weapon and 1 captain.
Placing the Mines
Be sure you placed your Administrative centre in a sector 1.st.
To get those, visit faction representative of any race. (your reputation needs to be at least 10)
Buy the blueprint.
Go to that sector and buy a plot of land 1x1x1. Place center (in the defense UI), put in some money to buy wares and hire a builder. You dont need any docking parts for it to function, but you can expand it later.
Now that this is done, move your ship into position:
Very close to AC module.
Teleport into your mine ship (if you havent already) and navigate it close to the module.
Do not fly inside of it — it will absorb all damage.
Do not place mines with your back to it — you may blow up.
Be sure that your ship hold still (no movement).
Press M to open map and open ship UI. Then locate mines tab and start placing them.
And do not move……
Kabooooom
So you placed mines now. If you move even a little, you gona die.
Navigate your map — click on a ship you want to teleport and its done.
Do not teleport by leaving a chair — teleport on chair.
Your usless captain will take over a ship and move it:
This will trigger a explosion and take out station module.
If you did everything right a station will look like this:
You will not suffer any reputation loss at all. While you could use spacesuit mines, those turn station hostile for short time not to mention getting 30 or more spacesuit bombs takes forever and its more expensive overall.
Taking Over a Sector and Why You Should Use This Trick
Once your Administrative centre is finished and there are 0 of them of other faction left in sector, it will turn green.
Wich means your station plots will now cost nothing at all to place.
I recommend only using this when a faction goes into a over-aggresive expansion of a sector.
A teladi defense centers prevented a xenon sector to turn neutral.
So i just blow the centers up:
You can also use this guide to blow up every station module of specific ware in sector.
Npcs will however re-build those station modules over time.
But with good timing you can starve whole universe of a specific ware and make $$$ for short time.
Recommended for You