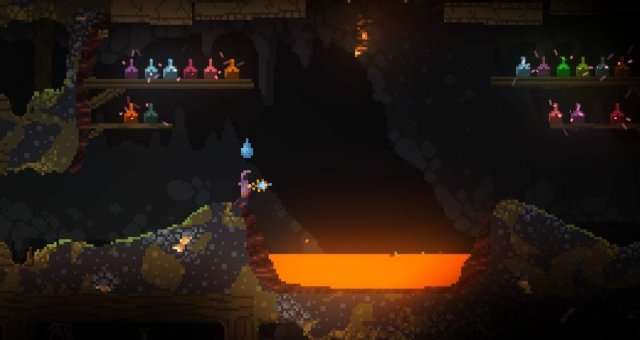 This guide tells you how the save files are handeled, you also can share seeds / level with friends and try the same seed again.
Noita Guides:
How the Player-Files Works
This is the path to the player file, it saves everything what the player is holding, his health and on.
So just the noita-guy with all his items.
Copy that file to backup your Player.
Delete it, to start with a new player, it will automatic be created.
How the World-Files Works
These are the two world files/folder, they are created everytime you start and SAVE a new game.
If you copy that files, you have your world how you saved it.
If you have saved your game, you can delete only this file and folder to create a new world with your saved character on new game.
How to Save a Seed
Start a new game, save the game and exit.
Copy this folder and this file.
If you die and want to play that seed again, just delete the
world folder + world_state.salakieli nothing else
and paste your old folder and world_state.salakieli file to play the same seed.