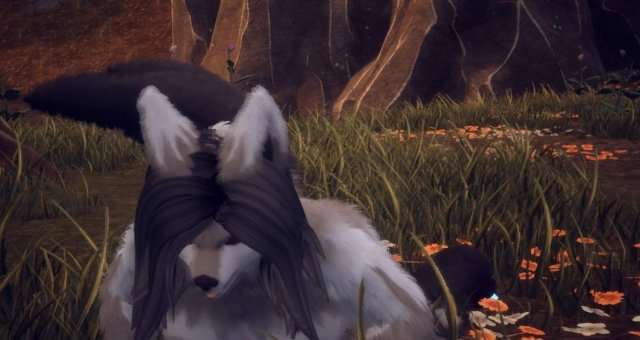 More Breeders of the Nephelym Guides:
A quick reference guide with all the info on hybrids.
Matchings
Nephelym have a 40% chance to give birth to a Hybrid when choosing the right pairs (they also receive the Hybrid Trait).
You need to buy the Mut Hut from Cassie before you can get Hybrids, otherwise the offspring will always be a regular Nephelym.
There is a total of 14 hybrid combos. Demons have 7 hybrids, Dragons 5, Foxen 4, Neko 3, Harpys 2, Titans 2, Vulwargs 2.
Neko + Harpy = Griffin
Foxen + Neko = Catsune
Foxen + Seraphim = Tenko
Demon + Foxen = Kumiho
Demon + Bovaur = Kusarikku
Demon + Neko = Bakeneko
Demon + Seraphim = Daeva
Demon + Titan = Oni
Demon + Vulwarg = Hellhound
Demon + Dragon = Jabberwock
Dragon + Foxen = Amaru
Dragon + Harpy = Basilisk
Dragon + Titan = Ryu
Dragon + Vulwarg = Kludde
Demons
Demon + Foxen = Kumiho
Demon + Bovaur = Kusarikku
Demon + Neko = Bakeneko
Demon + Seraphim = Daeva
Demon + Titan = Oni
Demon + Vulwarg = Hellhound
Demon + Dragon = Jabberwock
Dragon
Dragon + Demon = Jabberwock
Dragon + Foxen = Amaru
Dragon + Harpy = Basilisk
Dragon + Titan = Ryu
Dragon + Vulwarg = Kludde
Foxen
Foxen + Dragon = Amaru
Foxen + Neko = Catsune
Foxen + Seraphim = Tenko
Foxen + Demon = Kumiho
Foxen + Bovaur = Akabeko
Harpy
Harpy + Dragon = Basilisk
Harpy + Neko = Griffin
Neko
Neko + Demon = Bakeneko
Neko + Foxen = Catsune
Neko + Harpy = Griffin
Titans
Titan + Demon = Oni
Titan + Dragon = Ryu
Vulwarg
Vulwarg + Demon = Hellhound
Vulwarg + Dragon = Kludde
Hybrid Table