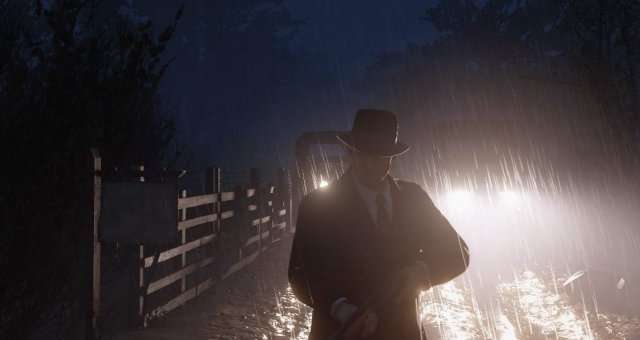 Easy guide that shows locations of all Lucas Bertone hidden cars.
More Mafia: Definitive Edition Guides:
Introduction
I made this guide for those of you who can't find the Lucas Bertone hidden cars or just doesn't care about the detective job and wants to claim the cars as fast as possible.
Few disclaimers:
I can't show you some of the places because they are locked after claiming the car.
I can't also show you the parked cars in the garages since it's not there anymore.
This is English guide but the screenshots are in Czech language.
Hope this helps all of you who are reading this. Thank you for your time!
Lassiter V16 Appolyon
The first car is as simple as it can be. All you have to do is drive to Beech Hill to this location.
There you're going to see a small garage where the car is parked. Watch out because when I opened it there was a guy guarding it.
And here is your reward.
Trautenberg Sport
To get this car you have to drive to this location and be sure that you have some firearm with you, because you're going to need it.
Sadly I can't show you more than the enterance to the location since after claiming the car it's locked and I can't access it again.
When you get inside you need to use your gun to destroy few wooden boxes in your way. After destroying the first set you walk to the second set of boxes that are on top of a different indestructible ones. That's why you need gun and not a bat. Shoot them and then climb over. There you're going to find your car and set of 3 switches. You need to switch all 3 of them so the garage door opens and you can drive away with your new beautiful car.
Manta Prototype
You can find this car in Works Quarter on the right side of the Central Rail Station.
All you have to do is to climb boxes near the wall and then hop over it.
You're going to drop into a labyrinth made out of boxes. Find your way through the labyrinth and at the end you're going to find a garage where your Manta is parked. Get in and drive to the right. There is a small ramp that you drive on and jump over the wall. Now you are free to go with your new car.
Flame Spear
You can find this super fast formula on the construction site in south Central Island.
There isn't anything you need to do. Just drive to the place, open garage with the car inside and drive away.
And here's your reward.
Disorder
This rather funny looking car is the only one that is hidden in the country side. You need to drive north to a motel that is set next to the Fyer Dam.
Here you need to drive past the motel building and on the right side there is an alley which has a garage at the end.
Open the garage and the final Lucas Bertone car is yours.