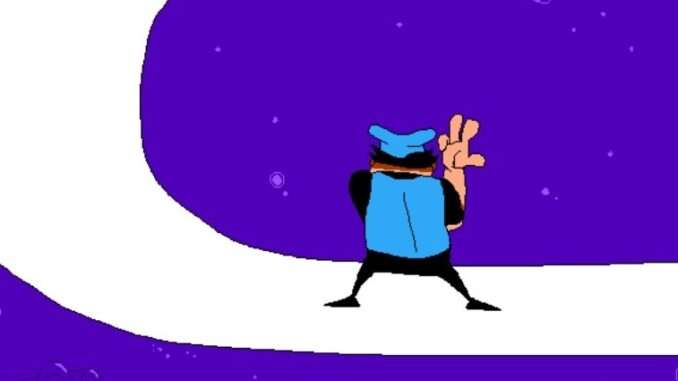 Don't wanna wait for the eventual release for the Noise? Well this guide will teach you how to play as him early.
Guide to Mod the Noise
Introduction to UndertaleModTool
UndertaleModTool is the program we will be using to put The Noise into the game, it allows you to to edit the data.win in the game's directory.
Once you're on the page you want to download the GUI version of the tool, on the "Bleeding Edge" release.

Using UndertaleModTool
Now that you've installed UndertaleModTool, you'll be greeted with this interface.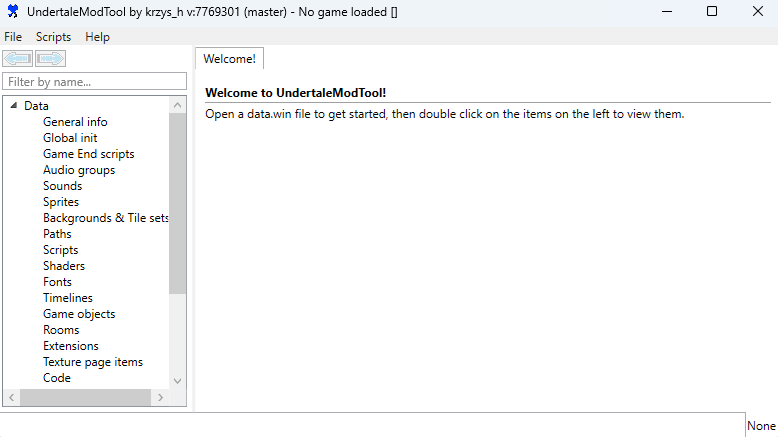 Click file, and open. Go to your Pizza Tower directory and select data.win, make sure you make a backup of the file just in case.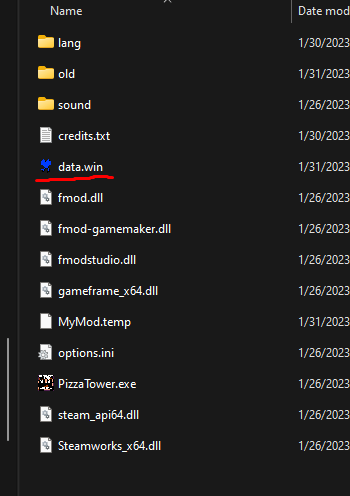 Once UndertaleModTool is done loading, you'll be seeing a whole lot of things. Just ignore those things and type in the filter by name box, "obj_mainmenu" Then you click "Game objects" on the side bar and double click "obj_mainmenu".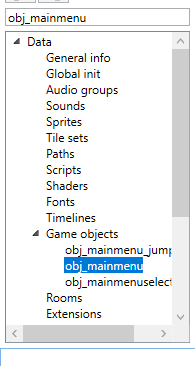 Now that you're in obj_mainmenu, you'll see a lot of confusing stuff. None of that stuff is important, what you'll want to do is scroll down to "Alarm" and double click "gml_Object_obj_mainmenu_Alarm_0" shown here.

Now that you've double clicked that, you'll see the decompiled view of Alarm 0, where it says target room, change the number to 3.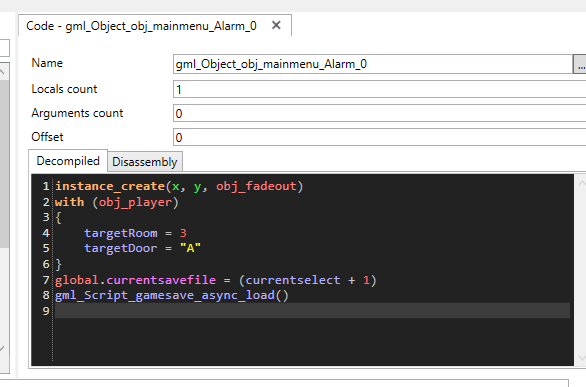 Now that's done, press Ctrl+S to save, and replace the current data.win, wait for it to finish saving and start the game and select any file. And if it worked, you should see this.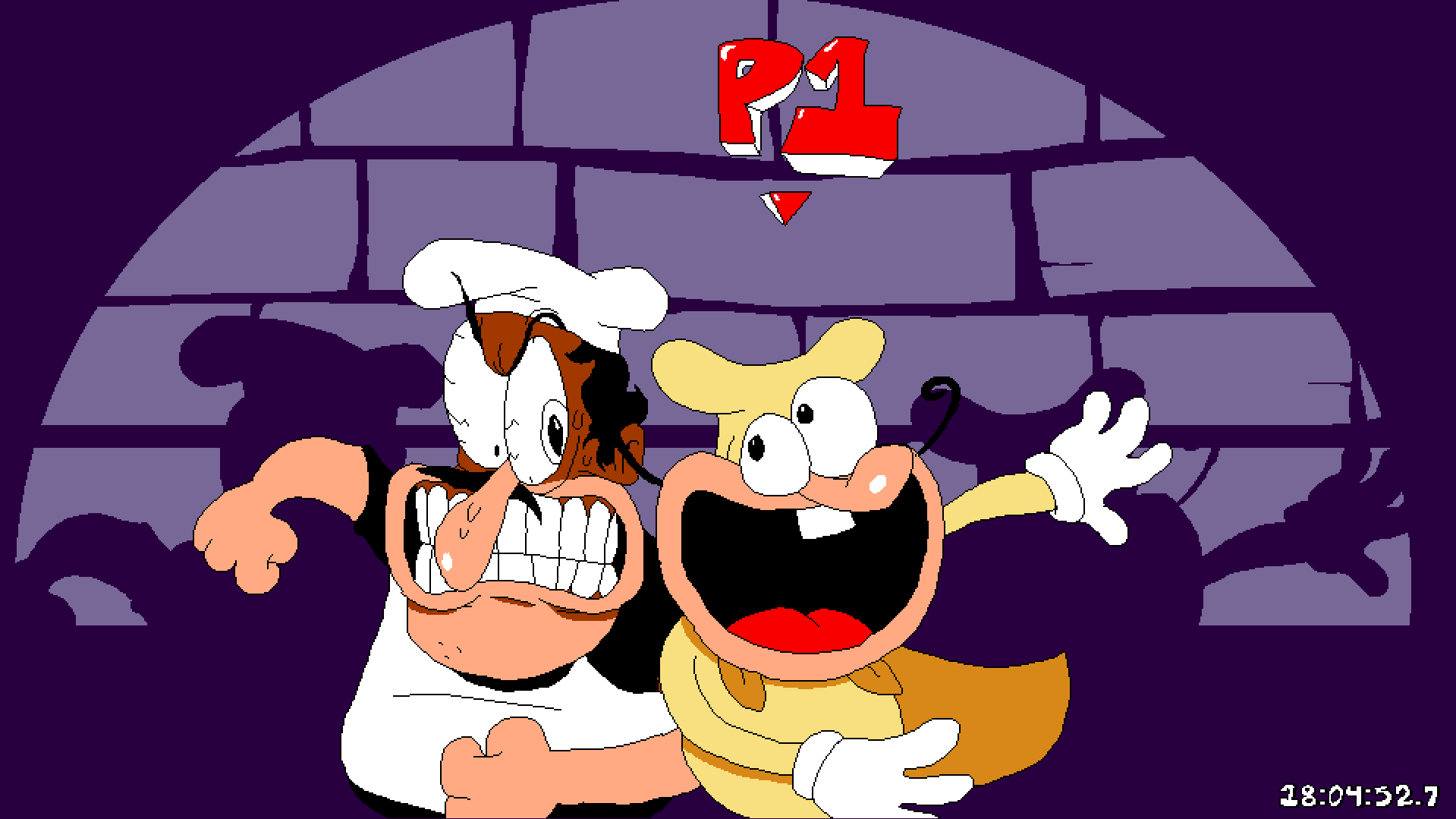 Press Z, or whatever select button you have on The Noise and you will be able to play as him!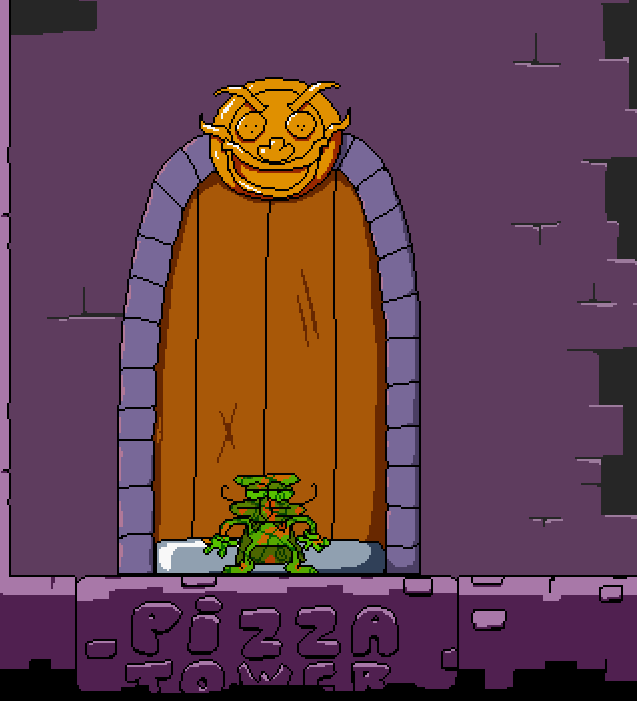 Other Information
Since The Noise isn't complete, some animations are missing, but they just default to Peppino's Animations. There are also other issues, such as his color pallete, a bug where if you exit a level you get softlocked until you go back to the main menu, and probably some other things I've missed.