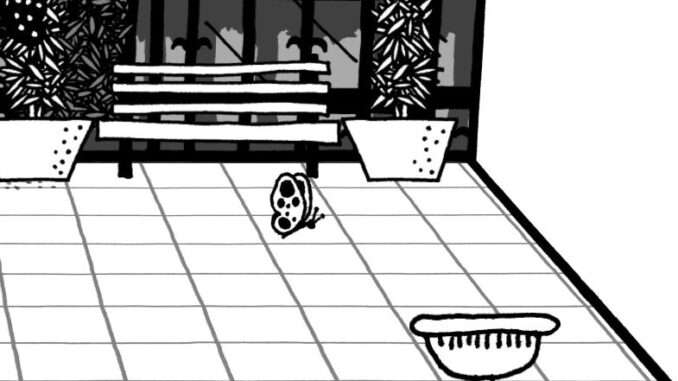 For those without a brain who chose to take chemistry.
Guide to Chemistry
What You Need and Only What You Need to Continue
The Chemistry System is quite painful since you have to do chemistry the "Ol' Fashion Way" by combining chemicals to make something that might be useful. This guide is meant to both help people progress through the chemistry class and give a list of what you can make with the machine (I forgot what its called). Here is what you need to pass and what you should do with it.
Step 1: Make Options 2 + 1 + 1 + 2 to make a Vellum Softener Juice.
Step 2: Use Vellum Softener on Book.
Step 3: Read the book.
Step 4: Talk to the Professor about the missing Ingredient.
Step 5: Go to The Hilbert House and find the Arsenic.
Step 6: Make Options 3132 to make Bronze Revivifying Juice.
Step 7: In the room outside the main chemistry room use the juice on the statue.
Step 8: With new companion use machine (or book I can't Remember) back in the main Chemistry room.
Step 9: Talk to the Professor again.
Step 10: Go to Ocean City.
Step 11: Go to Soda House.
Step 12: Get the Lithium (I used magic).
Step 13: Make Options 4 + 1 + 2 + 3 to make Chrome Polishing Juice.
Step 14: Profit.
Advanced Chemistry (For Lazy Hobos)
If you are here you want to learn the chemistry board with a cheat sheet and I suffered to make this so congrats I guess?
To make a certain Chemical Mixture Juice use the first 2 numbers for the Material and the later 2 for what the concoction will do.
Material
11xx = Bologna
12xx = Umbraline
13xx = Chalk
14xx = Barnacle
21xx = Vellum
22xx = Asbestos
23xx = Rubber
24xx = Corduroy
31xx = Bronze
32xx = Glass
33xx = Smoke
34xx = Sandwich
41xx = Chrome
42xx = Gold
43xx = Leather
44xx = Hair
What It Does
xx11 = Bleach
xx12 = Softener
xx13 = Deodorizing
xx14 = Loosening
xx21 = Straightening
xx22 = Purifying
xx23 = Polishing
xx24 = Bending
xx31 = Strengthening
xx32 = Revivifying
xx33 = Removing
xx34 = Annihilating
xx41 = Insulting
xx42 = Doubling
xx43 = Thickening
xx44 = Dissolving
Recommended for You