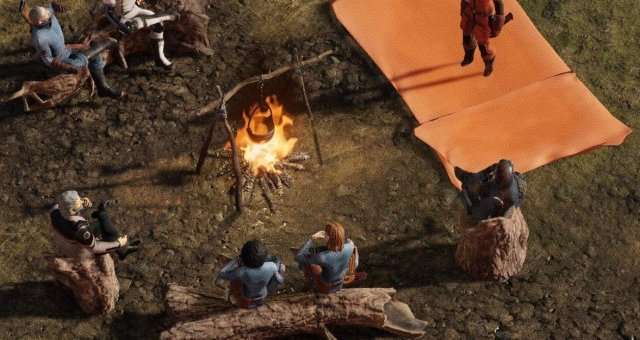 A list of console codes for dev mode.
How to Cheat
Main
This is a compilation of different codes that can be used for the dev console mode compiled from game files.
To enable dev mode on steam. Right click on game, properties, launch options "–console"
On game load for English keyboards use the ` tilde key.
Console Codes
Here is a short list of console codes to spice things up a bit.
Cheats.AddExp(1000)
(How about some more $$$)
Cheats.AddItem(Data.EntityTemplates.Items.Miscellaneous.TML_Misc_Combonds,1000)
(This backpack is straight from the void)
Cheats.AddItem(Data.EntityTemplates.Combat.Backpacks.TML_ARM_Backpack_Debug,1)
(Add this before you buy the skill and you'll receive 10 additional perk points)
Data.Common.Perks.Blitz.Cost = (-10)
(Change your stats with this modifier)
Avatar.SecondaryAttributes.Encumbrance = 10
Entity Templates
Here is a long list of entities in the game for use in dev mode.
Use the following:
Example:
Cheats.AddItem(Data.EntityTemplates.Combat.Gloves.TML_ARM_Gloves_OrangeWing_T2Q4,1)
Entity Templates – Gloves, Jackets, & Power Armor
Combat.Gloves
TML_ARM_Gloves_BlackWing_T1Q0
TML_ARM_Gloves_BlackWing_T1Q1
TML_ARM_Gloves_BlackWing_T1Q2
TML_ARM_Gloves_BlackWing_T1Q3
TML_ARM_Gloves_BlackWing_T1Q4
TML_ARM_Gloves_BlackWing_T2Q0
TML_ARM_Gloves_BlackWing_T2Q0_Rad
TML_ARM_Gloves_BlackWing_T2Q1
TML_ARM_Gloves_BlackWing_T2Q2
TML_ARM_Gloves_BlackWing_T2Q3
TML_ARM_Gloves_BlackWing_T2Q4
TML_ARM_Gloves_BlueWing_T1Q0
TML_ARM_Gloves_BlueWing_T1Q1
TML_ARM_Gloves_BlueWing_T1Q2
TML_ARM_Gloves_BlueWing_T1Q3
TML_ARM_Gloves_BlueWing_T1Q4
TML_ARM_Gloves_BlueWing_T2Q0
TML_ARM_Gloves_BlueWing_T2Q1
TML_ARM_Gloves_BlueWing_T2Q2
TML_ARM_Gloves_BlueWing_T2Q3
TML_ARM_Gloves_BlueWing_T2Q4
TML_ARM_Gloves_CarmineH_T1Q0
TML_ARM_Gloves_CarmineH_T1Q1
TML_ARM_Gloves_CarmineH_T1Q2
TML_ARM_Gloves_CarmineH_T1Q3
TML_ARM_Gloves_CarmineH_T1Q4
TML_ARM_Gloves_CarmineH_T2Q0
TML_ARM_Gloves_CarmineH_T2Q1
TML_ARM_Gloves_CarmineH_T2Q2
TML_ARM_Gloves_CarmineH_T2Q3
TML_ARM_Gloves_CarmineH_T2Q4
TML_ARM_Gloves_CarmineH_T3Q0
TML_ARM_Gloves_CarmineH_T3Q1
TML_ARM_Gloves_CarmineH_T3Q2
TML_ARM_Gloves_CarmineH_T3Q3
TML_ARM_Gloves_CarmineH_T3Q4
TML_ARM_Gloves_Church_T1Q0
TML_ARM_Gloves_Church_T1Q1
TML_ARM_Gloves_Church_T1Q2
TML_ARM_Gloves_Church_T1Q3
TML_ARM_Gloves_Church_T1Q4
TML_ARM_Gloves_Church_T2Q0
TML_ARM_Gloves_Church_T2Q1
TML_ARM_Gloves_Church_T2Q2
TML_ARM_Gloves_Church_T2Q3
TML_ARM_Gloves_Church_T2Q4
TML_ARM_Gloves_Church_T3Q0
TML_ARM_Gloves_Church_T3Q1
TML_ARM_Gloves_Church_T3Q2
TML_ARM_Gloves_Church_T3Q3
TML_ARM_Gloves_Church_T3Q4
TML_ARM_Gloves_Manacles
TML_ARM_Gloves_OrangeWing_T1_Rad
TML_ARM_Gloves_OrangeWing_T1Q0
TML_ARM_Gloves_OrangeWing_T1Q1
TML_ARM_Gloves_OrangeWing_T1Q2
TML_ARM_Gloves_OrangeWing_T1Q3
TML_ARM_Gloves_OrangeWing_T1Q4
TML_ARM_Gloves_OrangeWing_T2Q0
TML_ARM_Gloves_OrangeWing_T2Q1
TML_ARM_Gloves_OrangeWing_T2Q2
TML_ARM_Gloves_OrangeWing_T2Q3
TML_ARM_Gloves_OrangeWing_T2Q4
TML_ARM_Gloves_Phalanx_T1Q0
TML_ARM_Gloves_Phalanx_T1Q1
TML_ARM_Gloves_Phalanx_T1Q2
TML_ARM_Gloves_Phalanx_T1Q3
TML_ARM_Gloves_Phalanx_T1Q4
TML_ARM_Gloves_Raider_T1Q0
TML_ARM_Gloves_Raider_T1Q1
TML_ARM_Gloves_Raider_T1Q2
TML_ARM_Gloves_Raider_T1Q3
TML_ARM_Gloves_Raider_T1Q4
TML_ARM_Gloves_Raider_T2Q0
TML_ARM_Gloves_Raider_T2Q1
TML_ARM_Gloves_Raider_T2Q2
TML_ARM_Gloves_Raider_T2Q3
TML_ARM_Gloves_Raider_T2Q4
TML_ARM_Gloves_SilverWing_T1Q0
TML_ARM_Gloves_SilverWing_T1Q1
TML_ARM_Gloves_SilverWing_T1Q2
TML_ARM_Gloves_SilverWing_T1Q3
TML_ARM_Gloves_SilverWing_T1Q4
TML_ARM_Gloves_SilverWing_T2Q0
TML_ARM_Gloves_SilverWing_T2Q1
TML_ARM_Gloves_SilverWing_T2Q2
TML_ARM_Gloves_SilverWing_T2Q3
TML_ARM_Gloves_SilverWing_T2Q4
TML_ARM_Gloves_WhiteWing_T1Q0
TML_ARM_Gloves_WhiteWing_T1Q1
TML_ARM_Gloves_WhiteWing_T1Q2
TML_ARM_Gloves_WhiteWing_T1Q3
TML_ARM_Gloves_WhiteWing_T1Q4
TML_ARM_Gloves_WhiteWing_T2Q0
TML_ARM_Gloves_WhiteWing_T2Q1
TML_ARM_Gloves_WhiteWing_T2Q2
TML_ARM_Gloves_WhiteWing_T2Q3
TML_ARM_Gloves_WhiteWing_T2Q4
TML_ARM_Gloves_WhiteWing_T3Q0
TML_ARM_Gloves_WhiteWing_T3Q1
TML_ARM_Gloves_WhiteWing_T3Q2
TML_ARM_Gloves_WhiteWing_T3Q3
TML_ARM_Gloves_WhiteWing_T3Q4
Combat.Jackets
TML_ARM_Jacket_BlackWing
TML_ARM_Jacket_BlackWing_T1Q0
TML_ARM_Jacket_BlackWing_T1Q1
TML_ARM_Jacket_BlackWing_T1Q2
TML_ARM_Jacket_BlackWing_T1Q3
TML_ARM_Jacket_BlackWing_T1Q4
TML_ARM_Jacket_BlackWing_T2Q0
TML_ARM_Jacket_BlackWing_T2Q1
TML_ARM_Jacket_BlackWing_T2Q2
TML_ARM_Jacket_BlackWing_T2Q3
TML_ARM_Jacket_BlackWing_T2Q4
TML_ARM_Jacket_BlackWing_T3Q0
TML_ARM_Jacket_BlackWing_T3Q1
TML_ARM_Jacket_BlackWing_T3Q2
TML_ARM_Jacket_BlackWing_T3Q3
TML_ARM_Jacket_BlackWing_T3Q4
TML_ARM_Jacket_BlueWing_T1Q0
TML_ARM_Jacket_BlueWing_T1Q1
TML_ARM_Jacket_BlueWing_T1Q2
TML_ARM_Jacket_BlueWing_T1Q3
TML_ARM_Jacket_BlueWing_T1Q4
TML_ARM_Jacket_BlueWing_T2Q0
TML_ARM_Jacket_BlueWing_T2Q1
TML_ARM_Jacket_BlueWing_T2Q2
TML_ARM_Jacket_BlueWing_T2Q3
TML_ARM_Jacket_BlueWing_T2Q4
TML_ARM_Jacket_BlueWing_T3Q0
TML_ARM_Jacket_BlueWing_T3Q0_Rad
TML_ARM_Jacket_BlueWing_T3Q1
TML_ARM_Jacket_BlueWing_T3Q2
TML_ARM_Jacket_BlueWing_T3Q3
TML_ARM_Jacket_BlueWing_T3Q4
TML_ARM_Jacket_CarmineH_T1Q0
TML_ARM_Jacket_CarmineH_T1Q1
TML_ARM_Jacket_CarmineH_T1Q2
TML_ARM_Jacket_CarmineH_T1Q3
TML_ARM_Jacket_CarmineH_T1Q4
TML_ARM_Jacket_CarmineH_T2Q0
TML_ARM_Jacket_CarmineH_T2Q1
TML_ARM_Jacket_CarmineH_T2Q2
TML_ARM_Jacket_CarmineH_T2Q3
TML_ARM_Jacket_CarmineH_T2Q4
TML_ARM_Jacket_CarmineH_T3Q0
TML_ARM_Jacket_CarmineH_T3Q1
TML_ARM_Jacket_CarmineH_T3Q2
TML_ARM_Jacket_CarmineH_T3Q3
TML_ARM_Jacket_CarmineH_T3Q4
TML_ARM_Jacket_Church_T1Q0
TML_ARM_Jacket_Church_T1Q1
TML_ARM_Jacket_Church_T1Q2
TML_ARM_Jacket_Church_T1Q3
TML_ARM_Jacket_Church_T1Q4
TML_ARM_Jacket_Church_T2Q0
TML_ARM_Jacket_Church_T2Q1
TML_ARM_Jacket_Church_T2Q2
TML_ARM_Jacket_Church_T2Q3
TML_ARM_Jacket_Church_T2Q4
TML_ARM_Jacket_Church_T3Q0
TML_ARM_Jacket_Church_T3Q1
TML_ARM_Jacket_Church_T3Q2
TML_ARM_Jacket_Church_T3Q3
TML_ARM_Jacket_Church_T3Q4
TML_ARM_Jacket_Leather
TML_ARM_Jacket_OrangeWing_T1Q0
TML_ARM_Jacket_OrangeWing_T1Q1
TML_ARM_Jacket_OrangeWing_T1Q2
TML_ARM_Jacket_OrangeWing_T1Q3
TML_ARM_Jacket_OrangeWing_T1Q4
TML_ARM_Jacket_OrangeWing_T2Q0
TML_ARM_Jacket_OrangeWing_T2Q1
TML_ARM_Jacket_OrangeWing_T2Q2
TML_ARM_Jacket_OrangeWing_T2Q3
TML_ARM_Jacket_OrangeWing_T2Q4
TML_ARM_Jacket_Phalanx_T1Q0
TML_ARM_Jacket_Phalanx_T1Q1
TML_ARM_Jacket_Phalanx_T1Q2
TML_ARM_Jacket_Phalanx_T1Q3
TML_ARM_Jacket_Phalanx_T1Q4
TML_ARM_Jacket_Phalanx_T2Q0
TML_ARM_Jacket_Phalanx_T2Q1
TML_ARM_Jacket_Phalanx_T2Q2
TML_ARM_Jacket_Phalanx_T2Q3
TML_ARM_Jacket_Phalanx_T2Q4
TML_ARM_Jacket_PlotArmor
TML_ARM_Jacket_Prison
TML_ARM_Jacket_Raider_T1Q0
TML_ARM_Jacket_Raider_T1Q1
TML_ARM_Jacket_Raider_T1Q2
TML_ARM_Jacket_Raider_T1Q3
TML_ARM_Jacket_Raider_T1Q4
TML_ARM_Jacket_Raider_T2Q0
TML_ARM_Jacket_Raider_T2Q1
TML_ARM_Jacket_Raider_T2Q2
TML_ARM_Jacket_Raider_T2Q3
TML_ARM_Jacket_Raider_T2Q4
TML_ARM_Jacket_Raider_T3Q0
TML_ARM_Jacket_Raider_T3Q1
TML_ARM_Jacket_Raider_T3Q2
TML_ARM_Jacket_Raider_T3Q3
TML_ARM_Jacket_Raider_T3Q4
TML_ARM_Jacket_SilverWing_T1Q0
TML_ARM_Jacket_SilverWing_T1Q1
TML_ARM_Jacket_SilverWing_T1Q2
TML_ARM_Jacket_SilverWing_T1Q3
TML_ARM_Jacket_SilverWing_T1Q4
TML_ARM_Jacket_SilverWing_T2Q0
TML_ARM_Jacket_SilverWing_T2Q0_Rad
TML_ARM_Jacket_SilverWing_T2Q1
TML_ARM_Jacket_SilverWing_T2Q2
TML_ARM_Jacket_SilverWing_T2Q3
TML_ARM_Jacket_SilverWing_T2Q4
TML_ARM_Jacket_Test
TML_ARM_Jacket_WhiteWing_T1Q0
TML_ARM_Jacket_WhiteWing_T1Q1
TML_ARM_Jacket_WhiteWing_T1Q2
TML_ARM_Jacket_WhiteWing_T1Q3
TML_ARM_Jacket_WhiteWing_T1Q4
TML_ARM_Jacket_WhiteWing_T2Q0
TML_ARM_Jacket_WhiteWing_T2Q1
TML_ARM_Jacket_WhiteWing_T2Q2
TML_ARM_Jacket_WhiteWing_T2Q3
TML_ARM_Jacket_WhiteWing_T2Q4
TML_ARM_JacketAndHelmet_CombatArmorOfYore
Combat.PowerArmors
PowerArmor_UnusableBroken
TML_PA_PowerArmor_T1
TML_PA_PowerArmor_T1_Broken
TML_PA_PowerArmor_T1_Decommisioned
TML_PA_PowerArmor_T2
TML_PA_PowerArmor_T3
TML_PA_PowerArmor_T4_China
TML_PA_PowerArmor_T4_France
TML_PA_PowerArmor_T4_Germany
TML_PA_PowerArmor_T4_Japan
TML_PA_PowerArmor_T4_USA
TML_PA_PowerArmor_T4_USSR
Entity Templates – Backpacks, Belts & Boots
Combat.Backpacks
TML_ARM_Backpack_Advanced_Backpack_Q0
TML_ARM_Backpack_Advanced_Backpack_Q1
TML_ARM_Backpack_Advanced_Backpack_Q2
TML_ARM_Backpack_Advanced_Backpack_Q3
TML_ARM_Backpack_Advanced_Backpack_Q4
TML_ARM_Backpack_Debug
TML_ARM_Backpack_Simple_Backpack_Q0
TML_ARM_Backpack_Simple_Backpack_Q1
TML_ARM_Backpack_Simple_Backpack_Q2
TML_ARM_Backpack_Simple_Backpack_Q3
TML_ARM_Backpack_Simple_Backpack_Q4
Combat.Belts
TML_ARM_Belt_Debug
TML_ARM_Belt_Science_Belt_Q0
TML_ARM_Belt_Science_Belt_Q1
TML_ARM_Belt_Science_Belt_Q2
TML_ARM_Belt_Science_Belt_Q3
TML_ARM_Belt_Science_Belt_Q4
TML_ARM_Belt_Soldier_Belt_Q0
TML_ARM_Belt_Soldier_Belt_Q1
TML_ARM_Belt_Soldier_Belt_Q2
TML_ARM_Belt_Soldier_Belt_Q3
TML_ARM_Belt_Soldier_Belt_Q4
TML_ARM_Belt_Worker_Belt_Q0
TML_ARM_Belt_Worker_Belt_Q1
TML_ARM_Belt_Worker_Belt_Q2
TML_ARM_Belt_Worker_Belt_Q3
TML_ARM_Belt_Worker_Belt_Q4
Combat.Boots
TML_ARM_Boots_BlackWing_T1Q0
TML_ARM_Boots_BlackWing_T1Q1
TML_ARM_Boots_BlackWing_T1Q2
TML_ARM_Boots_BlackWing_T1Q3
TML_ARM_Boots_BlackWing_T1Q4
TML_ARM_Boots_BlackWing_T2Q0
TML_ARM_Boots_BlackWing_T2Q1
TML_ARM_Boots_BlackWing_T2Q2
TML_ARM_Boots_BlackWing_T2Q3
TML_ARM_Boots_BlackWing_T2Q4
TML_ARM_Boots_BlueWing_T1Q0
TML_ARM_Boots_BlueWing_T1Q1
TML_ARM_Boots_BlueWing_T1Q2
TML_ARM_Boots_BlueWing_T1Q3
TML_ARM_Boots_BlueWing_T1Q4
TML_ARM_Boots_BlueWing_T2Q0
TML_ARM_Boots_BlueWing_T2Q1
TML_ARM_Boots_BlueWing_T2Q2
TML_ARM_Boots_BlueWing_T2Q3
TML_ARM_Boots_BlueWing_T2Q4
TML_ARM_Boots_CarmineH_T1Q0
TML_ARM_Boots_CarmineH_T1Q1
TML_ARM_Boots_CarmineH_T1Q2
TML_ARM_Boots_CarmineH_T1Q3
TML_ARM_Boots_CarmineH_T1Q4
TML_ARM_Boots_CarmineH_T2Q0
TML_ARM_Boots_CarmineH_T2Q1
TML_ARM_Boots_CarmineH_T2Q2
TML_ARM_Boots_CarmineH_T2Q3
TML_ARM_Boots_CarmineH_T2Q4
TML_ARM_Boots_CarmineH_T3Q0
TML_ARM_Boots_CarmineH_T3Q1
TML_ARM_Boots_CarmineH_T3Q2
TML_ARM_Boots_CarmineH_T3Q3
TML_ARM_Boots_CarmineH_T3Q4
TML_ARM_Boots_Church_T1Q0
TML_ARM_Boots_Church_T1Q1
TML_ARM_Boots_Church_T1Q2
TML_ARM_Boots_Church_T1Q3
TML_ARM_Boots_Church_T1Q4
TML_ARM_Boots_DLC
TML_ARM_Boots_OrangeWing_T1Q0
TML_ARM_Boots_OrangeWing_T1Q1
TML_ARM_Boots_OrangeWing_T1Q2
TML_ARM_Boots_OrangeWing_T1Q3
TML_ARM_Boots_OrangeWing_T1Q4
TML_ARM_Boots_OrangeWing_T2Q0
TML_ARM_Boots_OrangeWing_T2Q0_Rad
TML_ARM_Boots_OrangeWing_T2Q1
TML_ARM_Boots_OrangeWing_T2Q2
TML_ARM_Boots_OrangeWing_T2Q3
TML_ARM_Boots_OrangeWing_T2Q4
TML_ARM_Boots_Phalanx_T1Q0
TML_ARM_Boots_Phalanx_T1Q1
TML_ARM_Boots_Phalanx_T1Q2
TML_ARM_Boots_Phalanx_T1Q3
TML_ARM_Boots_Phalanx_T1Q4
TML_ARM_Boots_Prison
TML_ARM_Boots_Raider_T1Q0
TML_ARM_Boots_Raider_T1Q1
TML_ARM_Boots_Raider_T1Q2
TML_ARM_Boots_Raider_T1Q3
TML_ARM_Boots_Raider_T1Q4
TML_ARM_Boots_Raider_T2Q0
TML_ARM_Boots_Raider_T2Q1
TML_ARM_Boots_Raider_T2Q2
TML_ARM_Boots_Raider_T2Q3
TML_ARM_Boots_Raider_T2Q4
TML_ARM_Boots_SilverWing_T1Q0
TML_ARM_Boots_SilverWing_T1Q1
TML_ARM_Boots_SilverWing_T1Q2
TML_ARM_Boots_SilverWing_T1Q3
TML_ARM_Boots_SilverWing_T1Q4
TML_ARM_Boots_SilverWing_T2Q0
TML_ARM_Boots_SilverWing_T2Q1
TML_ARM_Boots_SilverWing_T2Q2
TML_ARM_Boots_SilverWing_T2Q3
TML_ARM_Boots_SilverWing_T2Q4
TML_ARM_Boots_WhiteWing_T1Q0
TML_ARM_Boots_WhiteWing_T1Q1
TML_ARM_Boots_WhiteWing_T1Q2
TML_ARM_Boots_WhiteWing_T1Q3
TML_ARM_Boots_WhiteWing_T1Q4
TML_ARM_Boots_WhiteWing_T2Q0
TML_ARM_Boots_WhiteWing_T2Q1
TML_ARM_Boots_WhiteWing_T2Q2
TML_ARM_Boots_WhiteWing_T2Q3
TML_ARM_Boots_WhiteWing_T2Q4
TML_ARM_Boots_WhiteWing_T3Q0
TML_ARM_Boots_WhiteWing_T3Q1
TML_ARM_Boots_WhiteWing_T3Q2
TML_ARM_Boots_WhiteWing_T3Q3
TML_ARM_Boots_WhiteWing_T3Q4
Entity Templates – Headwear & Pants
Combat.Headwear
Combat.Headwear.Casks
TML_ARM_Cask_BlackWing_Headphones
TML_ARM_Cask_BlackWing_T2Q0
TML_ARM_Cask_BlackWing_T2Q1
TML_ARM_Cask_BlackWing_T2Q2
TML_ARM_Cask_BlackWing_T2Q3
TML_ARM_Cask_BlackWing_T2Q4
TML_ARM_Cask_BlueWing_T1Q0
TML_ARM_Cask_BlueWing_T1Q1
TML_ARM_Cask_BlueWing_T1Q2
TML_ARM_Cask_BlueWing_T1Q3
TML_ARM_Cask_BlueWing_T1Q4
TML_ARM_Cask_FirstSettler
TML_ARM_Cask_OrangeWing_T1Q0
TML_ARM_Cask_OrangeWing_T1Q1
TML_ARM_Cask_OrangeWing_T1Q2
TML_ARM_Cask_OrangeWing_T1Q3
TML_ARM_Cask_OrangeWing_T1Q4
TML_ARM_Cask_OrangeWing_T2Q0
TML_ARM_Cask_OrangeWing_T2Q1
TML_ARM_Cask_OrangeWing_T2Q2
TML_ARM_Cask_OrangeWing_T2Q3
TML_ARM_Cask_OrangeWing_T2Q4
TML_ARM_Cask_RogerHat
TML_ARM_Cask_SilverWing_T1Q0
TML_ARM_Cask_SilverWing_T1Q1
TML_ARM_Cask_SilverWing_T1Q2
TML_ARM_Cask_SilverWing_T1Q3
TML_ARM_Cask_SilverWing_T1Q4
TML_ARM_Cask_WhiteWing_T1Q0
TML_ARM_Cask_WhiteWing_T1Q1
TML_ARM_Cask_WhiteWing_T1Q2
TML_ARM_Cask_WhiteWing_T1Q3
TML_ARM_Cask_WhiteWing_T1Q4
Combat.Headwear.Helmets
TML_ARM_Helmet_BlackWing_T1Q0
TML_ARM_Helmet_BlackWing_T1Q1
TML_ARM_Helmet_BlackWing_T1Q2
TML_ARM_Helmet_BlackWing_T1Q3
TML_ARM_Helmet_BlackWing_T1Q4
TML_ARM_Helmet_BlueWing_T2Q0
TML_ARM_Helmet_BlueWing_T2Q1
TML_ARM_Helmet_BlueWing_T2Q2
TML_ARM_Helmet_BlueWing_T2Q3
TML_ARM_Helmet_BlueWing_T2Q4
TML_ARM_Helmet_BlueWing_T3Q0
TML_ARM_Helmet_BlueWing_T3Q0_Rad
TML_ARM_Helmet_BlueWing_T3Q1
TML_ARM_Helmet_BlueWing_T3Q2
TML_ARM_Helmet_BlueWing_T3Q3
TML_ARM_Helmet_BlueWing_T3Q4
TML_ARM_Helmet_CarmineH_T1Q0
TML_ARM_Helmet_CarmineH_T1Q1
TML_ARM_Helmet_CarmineH_T1Q2
TML_ARM_Helmet_CarmineH_T1Q3
TML_ARM_Helmet_CarmineH_T1Q4
TML_ARM_Helmet_CarmineH_T2Q0
TML_ARM_Helmet_CarmineH_T2Q1
TML_ARM_Helmet_CarmineH_T2Q2
TML_ARM_Helmet_CarmineH_T2Q3
TML_ARM_Helmet_CarmineH_T2Q4
TML_ARM_Helmet_CarmineH_T3Q0
TML_ARM_Helmet_CarmineH_T3Q1
TML_ARM_Helmet_CarmineH_T3Q2
TML_ARM_Helmet_CarmineH_T3Q3
TML_ARM_Helmet_CarmineH_T3Q4
TML_ARM_Helmet_Church_T2Q0
TML_ARM_Helmet_Church_T2Q1
TML_ARM_Helmet_Church_T2Q2
TML_ARM_Helmet_Church_T2Q3
TML_ARM_Helmet_Church_T2Q4
TML_ARM_Helmet_Church_T3Q0
TML_ARM_Helmet_Church_T3Q1
TML_ARM_Helmet_Church_T3Q2
TML_ARM_Helmet_Church_T3Q3
TML_ARM_Helmet_Church_T3Q4
TML_ARM_Helmet_CombatHelmet
TML_ARM_Helmet_Phalanx_T1Q0
TML_ARM_Helmet_Phalanx_T1Q1
TML_ARM_Helmet_Phalanx_T1Q2
TML_ARM_Helmet_Phalanx_T1Q3
TML_ARM_Helmet_Phalanx_T1Q4
TML_ARM_Helmet_Raider_T1Q0
TML_ARM_Helmet_Raider_T1Q1
TML_ARM_Helmet_Raider_T1Q2
TML_ARM_Helmet_Raider_T1Q3
TML_ARM_Helmet_Raider_T1Q4
TML_ARM_Helmet_Raider_T2Q0
TML_ARM_Helmet_Raider_T2Q1
TML_ARM_Helmet_Raider_T2Q2
TML_ARM_Helmet_Raider_T2Q3
TML_ARM_Helmet_Raider_T2Q4
TML_ARM_Helmet_Raider_T3Q0
TML_ARM_Helmet_Raider_T3Q1
TML_ARM_Helmet_Raider_T3Q2
TML_ARM_Helmet_Raider_T3Q3
TML_ARM_Helmet_Raider_T3Q4
TML_ARM_Helmet_SilverWing_T2Q0
TML_ARM_Helmet_SilverWing_T2Q1
TML_ARM_Helmet_SilverWing_T2Q2
TML_ARM_Helmet_SilverWing_T2Q3
TML_ARM_Helmet_SilverWing_T2Q4
TML_ARM_Helmet_WhiteWing_Special
TML_ARM_Helmet_WhiteWing_T2Q0
TML_ARM_Helmet_WhiteWing_T2Q1
TML_ARM_Helmet_WhiteWing_T2Q2
TML_ARM_Helmet_WhiteWing_T2Q3
TML_ARM_Helmet_WhiteWing_T2Q4
TML_ARM_Helmet_WhiteWing_T3Q0
TML_ARM_Helmet_WhiteWing_T3Q1
TML_ARM_Helmet_WhiteWing_T3Q2
TML_ARM_Helmet_WhiteWing_T3Q3
TML_ARM_Helmet_WhiteWing_T3Q4
Combat.Headwear.Masks
TML_ARM_Mask_Church_T1Q0
TML_ARM_Mask_Church_T1Q1
TML_ARM_Mask_Church_T1Q2
TML_ARM_Mask_Church_T1Q3
TML_ARM_Mask_Church_T1Q4
TML_ARM_Mask_OrangeWing_T1
TML_ARM_Mask_OrangeWing_T2
TML_ARM_Mask_Phalanx
TML_ARM_Mask_SilverWing_T1
TML_ARM_Mask_SilverWing_T2
TML_ARM_Mask_Test
TML_ARM_Mask_WhiteWing
Combat.Pants
TML_ARM_Pants_BlackWing_T1Q0
TML_ARM_Pants_BlackWing_T1Q1
TML_ARM_Pants_BlackWing_T1Q2
TML_ARM_Pants_BlackWing_T1Q3
TML_ARM_Pants_BlackWing_T1Q4
TML_ARM_Pants_BlackWing_T2Q0
TML_ARM_Pants_BlackWing_T2Q1
TML_ARM_Pants_BlackWing_T2Q2
TML_ARM_Pants_BlackWing_T2Q3
TML_ARM_Pants_BlackWing_T2Q4
TML_ARM_Pants_BlueWing_T1Q0
TML_ARM_Pants_BlueWing_T1Q1
TML_ARM_Pants_BlueWing_T1Q2
TML_ARM_Pants_BlueWing_T1Q3
TML_ARM_Pants_BlueWing_T1Q4
TML_ARM_Pants_BlueWing_T2Q0
TML_ARM_Pants_BlueWing_T2Q1
TML_ARM_Pants_BlueWing_T2Q2
TML_ARM_Pants_BlueWing_T2Q3
TML_ARM_Pants_BlueWing_T2Q4
TML_ARM_Pants_CarmineH_T1Q0
TML_ARM_Pants_CarmineH_T1Q1
TML_ARM_Pants_CarmineH_T1Q2
TML_ARM_Pants_CarmineH_T1Q3
TML_ARM_Pants_CarmineH_T1Q4
TML_ARM_Pants_CarmineH_T2Q0
TML_ARM_Pants_CarmineH_T2Q1
TML_ARM_Pants_CarmineH_T2Q2
TML_ARM_Pants_CarmineH_T2Q3
TML_ARM_Pants_CarmineH_T2Q4
TML_ARM_Pants_CarmineH_T3Q0
TML_ARM_Pants_CarmineH_T3Q1
TML_ARM_Pants_CarmineH_T3Q2
TML_ARM_Pants_CarmineH_T3Q3
TML_ARM_Pants_CarmineH_T3Q4
TML_ARM_Pants_Church_T1Q0
TML_ARM_Pants_Church_T1Q1
TML_ARM_Pants_Church_T1Q2
TML_ARM_Pants_Church_T1Q3
TML_ARM_Pants_Church_T1Q4
TML_ARM_Pants_OrangeWing_T1Q0
TML_ARM_Pants_OrangeWing_T1Q1
TML_ARM_Pants_OrangeWing_T1Q2
TML_ARM_Pants_OrangeWing_T1Q3
TML_ARM_Pants_OrangeWing_T1Q4
TML_ARM_Pants_OrangeWing_T2Q0
TML_ARM_Pants_OrangeWing_T2Q1
TML_ARM_Pants_OrangeWing_T2Q2
TML_ARM_Pants_OrangeWing_T2Q3
TML_ARM_Pants_OrangeWing_T2Q4
TML_ARM_Pants_Phalanx_T1Q0
TML_ARM_Pants_Phalanx_T1Q1
TML_ARM_Pants_Phalanx_T1Q2
TML_ARM_Pants_Phalanx_T1Q3
TML_ARM_Pants_Phalanx_T1Q4
TML_ARM_Pants_Prison
TML_ARM_Pants_Raider_T1Q0
TML_ARM_Pants_Raider_T1Q1
TML_ARM_Pants_Raider_T1Q2
TML_ARM_Pants_Raider_T1Q3
TML_ARM_Pants_Raider_T1Q4
TML_ARM_Pants_Raider_T2Q0
TML_ARM_Pants_Raider_T2Q1
TML_ARM_Pants_Raider_T2Q2
TML_ARM_Pants_Raider_T2Q3
TML_ARM_Pants_Raider_T2Q4
TML_ARM_Pants_SilverWing_T1Q0
TML_ARM_Pants_SilverWing_T1Q1
TML_ARM_Pants_SilverWing_T1Q2
TML_ARM_Pants_SilverWing_T1Q3
TML_ARM_Pants_SilverWing_T1Q4
TML_ARM_Pants_SilverWing_T2Q0
TML_ARM_Pants_SilverWing_T2Q1
TML_ARM_Pants_SilverWing_T2Q2
TML_ARM_Pants_SilverWing_T2Q3
TML_ARM_Pants_SilverWing_T2Q4
TML_ARM_Pants_SilverWing_T3Q0
TML_ARM_Pants_SilverWing_T3Q1
TML_ARM_Pants_SilverWing_T3Q2
TML_ARM_Pants_SilverWing_T3Q3
TML_ARM_Pants_SilverWing_T3Q4
TML_ARM_Pants_WhiteWing_T1Q0
TML_ARM_Pants_WhiteWing_T1Q1
TML_ARM_Pants_WhiteWing_T1Q2
TML_ARM_Pants_WhiteWing_T1Q3
TML_ARM_Pants_WhiteWing_T1Q4
TML_ARM_Pants_WhiteWing_T2Q0
TML_ARM_Pants_WhiteWing_T2Q1
TML_ARM_Pants_WhiteWing_T2Q2
TML_ARM_Pants_WhiteWing_T2Q3
TML_ARM_Pants_WhiteWing_T2Q4
Entity Templates – Ammo, Companion Combat Weapons
Combat
Combat.Ammunition
TML_Ammo_AR
TML_Ammo_EnergyCell
TML_Ammo_Fuel
TML_Ammo_GasCylinder
TML_Ammo_Grenade
TML_Ammo_Pistol
TML_Ammo_Rifle
TML_Ammo_Shotgun
TML_Ammo_Dummy_AR
TML_Ammo_Dummy_EnergyCell
TML_Ammo_Dummy_Fuel
TML_Ammo_Dummy_GasCylinder
TML_Ammo_Dummy_LauncherGrenade
TML_Ammo_Dummy_Pistol
TML_Ammo_Dummy_Rifle
TML_Ammo_Dummy_Shotgun
TML_Ammo_Holo
Combat.System
SYS_ARM_Jacket_Neanderthal
Combat.Weapons
TML_WPN_Wrench_Throw
TML_WPN_Arbiter_T01
TML_WPN_Arbiter_T02
TML_WPN_Arbiter_T03
TML_WPN_Arbiter_T04
TML_WPN_Arbiter_T05
TML_WPN_Arbiter_T06
TML_WPN_Arbiter_T07
TML_WPN_Arbiter_T08
TML_WPN_Arbiter_T09
TML_WPN_Arbiter_T10
Combat.Weapons.Companions
TML_WPN_Crump_Vajra_T01
TML_WPN_Crump_Vajra_T02
TML_WPN_Crump_Vajra_T03
TML_WPN_Crump_Vajra_T04
TML_WPN_Crump_Vajra_T05
TML_WPN_Crump_Vajra_T06
TML_WPN_Crump_Vajra_T07
TML_WPN_Crump_Vajra_T08
TML_WPN_Crump_Vajra_T09
TML_WPN_Crump_Vajra_T10
TML_WPN_Fox_Fang_T01
TML_WPN_Fox_Fang_T02
TML_WPN_Fox_Fang_T03
TML_WPN_Fox_Fang_T04
TML_WPN_Fox_Fang_T05
TML_WPN_Fox_Fang_T06
TML_WPN_Fox_Fang_T07
TML_WPN_Fox_Fang_T08
TML_WPN_Fox_Fang_T09
TML_WPN_Fox_Fang_T10
TML_WPN_Jack_MrHammer_T01
TML_WPN_Jack_MrHammer_T02
TML_WPN_Jack_MrHammer_T03
TML_WPN_Jack_MrHammer_T04
TML_WPN_Jack_MrHammer_T05
TML_WPN_Jack_MrHammer_T06
TML_WPN_Jack_MrHammer_T07
TML_WPN_Jack_MrHammer_T08
TML_WPN_Jack_MrHammer_T09
TML_WPN_Jack_MrHammer_T10
TML_WPN_Katarzhina_MyExHeart_T01
TML_WPN_Katarzhina_MyExHeart_T02
TML_WPN_Katarzhina_MyExHeart_T03
TML_WPN_Katarzhina_MyExHeart_T04
TML_WPN_Katarzhina_MyExHeart_T05
TML_WPN_Katarzhina_MyExHeart_T06
TML_WPN_Katarzhina_MyExHeart_T07
TML_WPN_Katarzhina_MyExHeart_T08
TML_WPN_Katarzhina_MyExHeart_T09
TML_WPN_Katarzhina_MyExHeart_T10
TML_WPN_Sparrow_Justice_T01
TML_WPN_Sparrow_Justice_T02
TML_WPN_Sparrow_Justice_T03
TML_WPN_Sparrow_Justice_T04
TML_WPN_Sparrow_Justice_T05
TML_WPN_Sparrow_Justice_T06
TML_WPN_Sparrow_Justice_T07
TML_WPN_Sparrow_Justice_T08
TML_WPN_Sparrow_Justice_T09
TML_WPN_Sparrow_Justice_T10
TML_WPN_Yoko_Shiroyama_T01
TML_WPN_Yoko_Shiroyama_T02
TML_WPN_Yoko_Shiroyama_T03
TML_WPN_Yoko_Shiroyama_T04
TML_WPN_Yoko_Shiroyama_T05
TML_WPN_Yoko_Shiroyama_T06
TML_WPN_Yoko_Shiroyama_T07
TML_WPN_Yoko_Shiroyama_T08
TML_WPN_Yoko_Shiroyama_T09
TML_WPN_Yoko_Shiroyama_T10
Entity Templates – Weapons
Combat.Weapons.Contraptions
TML_Tool_Harpune
TML_Tool_Jetpack
TML_Tool_RoboCharge
TML_Tool_StealthGen
TML_Tool_Teleport
TML_WPN_Grenade_Chemical
TML_WPN_Grenade_Cryo
TML_WPN_Grenade_DevilCore
TML_WPN_Grenade_Electro
TML_WPN_Grenade_Flash
TML_WPN_Grenade_Frag
TML_WPN_Grenade_Immobilize
TML_WPN_Grenade_Molotov
TML_WPN_Grenade_NailBomb
TML_WPN_Grenade_PsiGrenade
TML_WPN_Grenade_Sleep
TML_WPN_HoloProjector
TML_WPN_PepperSpray
TML_WPN_SleepSpray
TML_WPN_Taser
TML_WPN_Trap_Dynamite
Combat.Weapons.Handtohand
TML_WPN_Diplomat_T01
TML_WPN_Diplomat_T02
TML_WPN_Diplomat_T03
TML_WPN_Diplomat_T04
TML_WPN_Diplomat_T05
TML_WPN_Diplomat_T06
TML_WPN_Diplomat_T07
TML_WPN_Diplomat_T08
TML_WPN_Diplomat_T09
TML_WPN_Diplomat_T10
TML_WPN_Discord_T01
TML_WPN_Discord_T02
TML_WPN_Discord_T03
TML_WPN_Discord_T04
TML_WPN_Discord_T05
TML_WPN_Discord_T06
TML_WPN_Discord_T07
TML_WPN_Discord_T08
TML_WPN_Discord_T09
TML_WPN_Discord_T10
TML_WPN_Fist
TML_WPN_Hercules_T01
TML_WPN_Hercules_T02
TML_WPN_Hercules_T03
TML_WPN_Hercules_T04
TML_WPN_Hercules_T05
TML_WPN_Hercules_T06
TML_WPN_Hercules_T07
TML_WPN_Hercules_T08
TML_WPN_Hercules_T09
TML_WPN_Hercules_T10
TML_WPN_PAFist_T1
TML_WPN_PAFist_T2
TML_WPN_PAFist_T3
TML_WPN_Reason_T01
TML_WPN_Reason_T02
TML_WPN_Reason_T03
TML_WPN_Reason_T04
TML_WPN_Reason_T05
TML_WPN_Reason_T06
TML_WPN_Reason_T07
TML_WPN_Reason_T08
TML_WPN_Reason_T09
TML_WPN_Reason_T10
Combat.Weapons.Heavy
TML_WPN_Slingshot_T01
TML_WPN_Slingshot_T02
TML_WPN_Slingshot_T03
TML_WPN_Slingshot_T04
TML_WPN_Slingshot_T05
TML_WPN_Slingshot_T06
TML_WPN_Slingshot_T07
TML_WPN_Slingshot_T08
TML_WPN_Slingshot_T09
TML_WPN_Slingshot_T10
TML_WPN_Blunderbuss_T01
TML_WPN_Blunderbuss_T02
TML_WPN_Blunderbuss_T03
TML_WPN_Blunderbuss_T04
TML_WPN_Blunderbuss_T05
TML_WPN_Blunderbuss_T06
TML_WPN_Blunderbuss_T07
TML_WPN_Blunderbuss_T08
TML_WPN_Blunderbuss_T09
TML_WPN_Blunderbuss_T10
TML_WPN_M79_T0
TML_WPN_M79_T01
TML_WPN_M79_T02
TML_WPN_M79_T03
TML_WPN_M79_T04
TML_WPN_M79_T05
TML_WPN_M79_T06
TML_WPN_M79_T07
TML_WPN_M79_T08
TML_WPN_M79_T09
TML_WPN_M79_T0_A
TML_WPN_M79_T10
TML_WPN_Mastodon_T01
TML_WPN_Mastodon_T02
TML_WPN_Mastodon_T03
TML_WPN_Mastodon_T04
TML_WPN_Mastodon_T05
TML_WPN_Mastodon_T06
TML_WPN_Mastodon_T07
TML_WPN_Mastodon_T08
TML_WPN_Mastodon_T09
TML_WPN_Mastodon_T10
TML_WPN_Drakon_T0
TML_WPN_Drakon_T01
TML_WPN_Drakon_T02
TML_WPN_Drakon_T03
TML_WPN_Drakon_T04
TML_WPN_Drakon_T05
TML_WPN_Drakon_T06
TML_WPN_Drakon_T07
TML_WPN_Drakon_T08
TML_WPN_Drakon_T09
TML_WPN_Drakon_T10
TML_WPN_Drakon_T4Q0_DONTUSE
TML_WPN_Monarch_T0
TML_WPN_Monarch_T01
TML_WPN_Monarch_T02
TML_WPN_Monarch_T03
TML_WPN_Monarch_T04
TML_WPN_Monarch_T05
TML_WPN_Monarch_T06
TML_WPN_Monarch_T07
TML_WPN_Monarch_T08
TML_WPN_Monarch_T09
TML_WPN_Monarch_T10
TML_WPN_Serp_T0
TML_WPN_Serp_T01
TML_WPN_Serp_T02
TML_WPN_Serp_T03
TML_WPN_Serp_T04
TML_WPN_Serp_T05
TML_WPN_Serp_T06
TML_WPN_Serp_T07
TML_WPN_Serp_T08
TML_WPN_Serp_T09
TML_WPN_Serp_T10
TML_WPN_Gurza_T01
TML_WPN_Gurza_T02
TML_WPN_Gurza_T03
TML_WPN_Gurza_T04
TML_WPN_Gurza_T05
TML_WPN_Gurza_T06
TML_WPN_Gurza_T07
TML_WPN_Gurza_T08
TML_WPN_Gurza_T09
TML_WPN_Gurza_T10
TML_WPN_Princess_T0
TML_WPN_Princess_T01
TML_WPN_Princess_T02
TML_WPN_Princess_T03
TML_WPN_Princess_T04
TML_WPN_Princess_T05
TML_WPN_Princess_T06
TML_WPN_Princess_T07
TML_WPN_Princess_T08
TML_WPN_Princess_T09
TML_WPN_Princess_T10
TML_WPN_Svetlana_T01
TML_WPN_Svetlana_T02
TML_WPN_Svetlana_T03
TML_WPN_Svetlana_T04
TML_WPN_Svetlana_T05
TML_WPN_Svetlana_T06
TML_WPN_Svetlana_T07
TML_WPN_Svetlana_T08
TML_WPN_Svetlana_T09
TML_WPN_Svetlana_T10
Combat.Weapons.HighTech
Combat.Weapons.HighTech.Cryolasers
TML_WPN_Boreas_T0
TML_WPN_Boreas_T01
TML_WPN_Boreas_T02
TML_WPN_Boreas_T03
TML_WPN_Boreas_T04
TML_WPN_Boreas_T05
TML_WPN_Boreas_T06
TML_WPN_Boreas_T07
TML_WPN_Boreas_T08
TML_WPN_Boreas_T09
TML_WPN_Boreas_T10
Combat.Weapons.HighTech.DartGuns
TML_WPN_Kraut_T0
TML_WPN_Kraut_T01
TML_WPN_Kraut_T02
TML_WPN_Kraut_T03
TML_WPN_Kraut_T04
TML_WPN_Kraut_T05
TML_WPN_Kraut_T06
TML_WPN_Kraut_T07
TML_WPN_Kraut_T08
TML_WPN_Kraut_T09
TML_WPN_Kraut_T10
TML_WPN_Wasp_T01
TML_WPN_Wasp_T02
TML_WPN_Wasp_T03
TML_WPN_Wasp_T04
TML_WPN_Wasp_T05
TML_WPN_Wasp_T06
TML_WPN_Wasp_T07
TML_WPN_Wasp_T08
TML_WPN_Wasp_T09
TML_WPN_Wasp_T10
Combat.Weapons.HighTech.Emitters
TML_WPN_Andromeda_T0
TML_WPN_Andromeda_T01
TML_WPN_Andromeda_T02
TML_WPN_Andromeda_T03
TML_WPN_Andromeda_T04
TML_WPN_Andromeda_T05
TML_WPN_Andromeda_T06
TML_WPN_Andromeda_T07
TML_WPN_Andromeda_T08
TML_WPN_Andromeda_T09
TML_WPN_Andromeda_T10
Combat.Weapons.HighTech.Penetrators
TML_WPN_Pulsar_T01
TML_WPN_Pulsar_T02
TML_WPN_Pulsar_T03
TML_WPN_Pulsar_T04
TML_WPN_Pulsar_T05
TML_WPN_Pulsar_T06
TML_WPN_Pulsar_T07
TML_WPN_Pulsar_T08
TML_WPN_Pulsar_T09
TML_WPN_Pulsar_T10
TML_WPN_Supernova_T01
TML_WPN_Supernova_T02
TML_WPN_Supernova_T03
TML_WPN_Supernova_T04
TML_WPN_Supernova_T05
TML_WPN_Supernova_T06
TML_WPN_Supernova_T07
TML_WPN_Supernova_T08
TML_WPN_Supernova_T09
TML_WPN_Supernova_T10
Combat.Weapons.HighTech.Sprayers
TML_WPN_Firebug_T01
TML_WPN_Firebug_T02
TML_WPN_Firebug_T03
TML_WPN_Firebug_T04
TML_WPN_Firebug_T05
TML_WPN_Firebug_T06
TML_WPN_Firebug_T07
TML_WPN_Firebug_T08
TML_WPN_Firebug_T09
TML_WPN_Firebug_T10
TML_WPN_Salamander_T0
TML_WPN_Salamander_T01
TML_WPN_Salamander_T02
TML_WPN_Salamander_T03
TML_WPN_Salamander_T04
TML_WPN_Salamander_T05
TML_WPN_Salamander_T06
TML_WPN_Salamander_T07
TML_WPN_Salamander_T08
TML_WPN_Salamander_T09
TML_WPN_Salamander_T10
TML_WPN_Viper_T01
TML_WPN_Viper_T02
TML_WPN_Viper_T03
TML_WPN_Viper_T04
TML_WPN_Viper_T05
TML_WPN_Viper_T06
TML_WPN_Viper_T07
TML_WPN_Viper_T08
TML_WPN_Viper_T09
TML_WPN_Viper_T10
Combat.Weapons.HoloWeapons
TML_Holo_Fist
TML_WPN_Bat_Holo
TML_WPN_EnergyPistol_Holo
TML_WPN_EnergyPistol_Holo_Damage
Combat.Weapons.Light
TML_WPN_Bruiser_T0
TML_WPN_Bruiser_T01
TML_WPN_Bruiser_T02
TML_WPN_Bruiser_T03
TML_WPN_Bruiser_T04
TML_WPN_Bruiser_T05
TML_WPN_Bruiser_T06
TML_WPN_Bruiser_T07
TML_WPN_Bruiser_T08
TML_WPN_Bruiser_T09
TML_WPN_Bruiser_T10
TML_WPN_Modern_T0
TML_WPN_Modern_T01
TML_WPN_Modern_T02
TML_WPN_Modern_T03
TML_WPN_Modern_T04
TML_WPN_Modern_T05
TML_WPN_Modern_T06
TML_WPN_Modern_T07
TML_WPN_Modern_T08
TML_WPN_Modern_T09
TML_WPN_Modern_T10
TML_WPN_Astra_T01
TML_WPN_Astra_T02
TML_WPN_Astra_T03
TML_WPN_Astra_T04
TML_WPN_Astra_T05
TML_WPN_Astra_T06
TML_WPN_Astra_T07
TML_WPN_Astra_T08
TML_WPN_Astra_T09
TML_WPN_Astra_T10
TML_WPN_Matilda_T0
TML_WPN_Matilda_T01
TML_WPN_Matilda_T02
TML_WPN_Matilda_T03
TML_WPN_Matilda_T04
TML_WPN_Matilda_T05
TML_WPN_Matilda_T06
TML_WPN_Matilda_T07
TML_WPN_Matilda_T08
TML_WPN_Matilda_T09
TML_WPN_Matilda_T10
TML_WPN_Raven_T0
TML_WPN_Raven_T01
TML_WPN_Raven_T02
TML_WPN_Raven_T03
TML_WPN_Raven_T04
TML_WPN_Raven_T05
TML_WPN_Raven_T06
TML_WPN_Raven_T07
TML_WPN_Raven_T08
TML_WPN_Raven_T09
TML_WPN_Raven_T10
TML_WPN_Enforcer_T01
TML_WPN_Enforcer_T02
TML_WPN_Enforcer_T03
TML_WPN_Enforcer_T04
TML_WPN_Enforcer_T05
TML_WPN_Enforcer_T06
TML_WPN_Enforcer_T07
TML_WPN_Enforcer_T08
TML_WPN_Enforcer_T09
TML_WPN_Enforcer_T10
TML_WPN_Reaper_T01
TML_WPN_Reaper_T02
TML_WPN_Reaper_T03
TML_WPN_Reaper_T04
TML_WPN_Reaper_T05
TML_WPN_Reaper_T06
TML_WPN_Reaper_T07
TML_WPN_Reaper_T08
TML_WPN_Reaper_T09
TML_WPN_Reaper_T10
TML_WPN_Gremlin_T0
TML_WPN_Gremlin_T01
TML_WPN_Gremlin_T02
TML_WPN_Gremlin_T03
TML_WPN_Gremlin_T04
TML_WPN_Gremlin_T05
TML_WPN_Gremlin_T06
TML_WPN_Gremlin_T07
TML_WPN_Gremlin_T08
TML_WPN_Gremlin_T09
TML_WPN_Gremlin_T10
TML_WPN_Pine_T0
TML_WPN_Pine_T01
TML_WPN_Pine_T02
TML_WPN_Pine_T03
TML_WPN_Pine_T04
TML_WPN_Pine_T05
TML_WPN_Pine_T06
TML_WPN_Pine_T07
TML_WPN_Pine_T08
TML_WPN_Pine_T09
TML_WPN_Pine_T10
Combat.Weapons.Melee
Quest_OldManLegWeapon
TML_WPN_Atilla_2H_T01
TML_WPN_Atilla_2H_T02
TML_WPN_Atilla_2H_T03
TML_WPN_Atilla_2H_T04
TML_WPN_Atilla_2H_T05
TML_WPN_Atilla_2H_T06
TML_WPN_Atilla_2H_T07
TML_WPN_Atilla_2H_T08
TML_WPN_Atilla_2H_T09
TML_WPN_Atilla_2H_T10
TML_WPN_Bat_Police_1H_T01
TML_WPN_Bat_Police_1H_T02
TML_WPN_Bat_Police_1H_T03
TML_WPN_Bat_Police_1H_T04
TML_WPN_Bat_Police_1H_T05
TML_WPN_Bat_Police_1H_T06
TML_WPN_Bat_Police_1H_T07
TML_WPN_Bat_Police_1H_T08
TML_WPN_Bat_Police_1H_T09
TML_WPN_Bat_Police_1H_T10
TML_WPN_Bat_T0_B
TML_WPN_Bat_T01
TML_WPN_Bat_T02
TML_WPN_Bat_T03
TML_WPN_Bat_T04
TML_WPN_Bat_T05
TML_WPN_Bat_T06
TML_WPN_Bat_T07
TML_WPN_Bat_T08
TML_WPN_Bat_T09
TML_WPN_Bat_T10
TML_WPN_Hammer_Worker_1H_T1
TML_WPN_Knife_T01
TML_WPN_Knife_T02
TML_WPN_Knife_T03
TML_WPN_Knife_T04
TML_WPN_Knife_T05
TML_WPN_Knife_T06
TML_WPN_Knife_T07
TML_WPN_Knife_T08
TML_WPN_Knife_T09
TML_WPN_Knife_T10
TML_WPN_Machete_1H_T0
TML_WPN_Machete_1H_T01
TML_WPN_Machete_1H_T02
TML_WPN_Machete_1H_T03
TML_WPN_Machete_1H_T04
TML_WPN_Machete_1H_T05
TML_WPN_Machete_1H_T06
TML_WPN_Machete_1H_T07
TML_WPN_Machete_1H_T08
TML_WPN_Machete_1H_T09
TML_WPN_Machete_1H_T10
TML_WPN_Mop_2H
TML_WPN_PsiKatana_2H_T01
TML_WPN_PsiKatana_2H_T02
TML_WPN_PsiKatana_2H_T03
TML_WPN_PsiKatana_2H_T04
TML_WPN_PsiKatana_2H_T05
TML_WPN_PsiKatana_2H_T06
TML_WPN_PsiKatana_2H_T07
TML_WPN_PsiKatana_2H_T08
TML_WPN_PsiKatana_2H_T09
TML_WPN_PsiKatana_2H_T10
TML_WPN_Shiv_1H_T01
TML_WPN_Shiv_1H_T02
TML_WPN_Shiv_1H_T03
TML_WPN_SurgicalBlade_1H_T01
TML_WPN_SurgicalBlade_1H_T02
TML_WPN_SurgicalBlade_1H_T03
TML_WPN_SurgicalBlade_1H_T04
TML_WPN_SurgicalBlade_1H_T05
TML_WPN_SurgicalBlade_1H_T06
TML_WPN_SurgicalBlade_1H_T07
TML_WPN_SurgicalBlade_1H_T08
TML_WPN_SurgicalBlade_1H_T09
TML_WPN_SurgicalBlade_1H_T10
TML_WPN_TechHammer_2H_T0
TML_WPN_TechHammer_2H_T01
TML_WPN_TechHammer_2H_T02
TML_WPN_TechHammer_2H_T03
TML_WPN_TechHammer_2H_T04
TML_WPN_TechHammer_2H_T05
TML_WPN_TechHammer_2H_T06
TML_WPN_TechHammer_2H_T07
TML_WPN_TechHammer_2H_T08
TML_WPN_TechHammer_2H_T09
TML_WPN_TechHammer_2H_T10
TML_WPN_Wrench_2H_T01
TML_WPN_Wrench_2H_T02
TML_WPN_Wrench_2H_T03
TML_WPN_Wrench_2H_T04
TML_WPN_Wrench_2H_T05
TML_WPN_Wrench_2H_T06
TML_WPN_Wrench_2H_T07
TML_WPN_Wrench_2H_T08
TML_WPN_Wrench_2H_T09
TML_WPN_Wrench_2H_T10
Combat.Weapons.Psi
TML_WPN_PsiGloveCryo_T01
TML_WPN_PsiGloveCryo_T02
TML_WPN_PsiGloveCryo_T03
TML_WPN_PsiGloveCryo_T04
TML_WPN_PsiGloveCryo_T05
TML_WPN_PsiGloveCryo_T06
TML_WPN_PsiGloveCryo_T07
TML_WPN_PsiGloveCryo_T08
TML_WPN_PsiGloveCryo_T09
TML_WPN_PsiGloveCryo_T10
TML_WPN_PsiGloveElectric_T01
TML_WPN_PsiGloveElectric_T02
TML_WPN_PsiGloveElectric_T03
TML_WPN_PsiGloveElectric_T04
TML_WPN_PsiGloveElectric_T05
TML_WPN_PsiGloveElectric_T06
TML_WPN_PsiGloveElectric_T07
TML_WPN_PsiGloveElectric_T08
TML_WPN_PsiGloveElectric_T09
TML_WPN_PsiGloveElectric_T10
TML_WPN_PsiGlovePsycho_T01
TML_WPN_PsiGlovePsycho_T02
TML_WPN_PsiGlovePsycho_T03
TML_WPN_PsiGlovePsycho_T04
TML_WPN_PsiGlovePsycho_T05
TML_WPN_PsiGlovePsycho_T06
TML_WPN_PsiGlovePsycho_T07
TML_WPN_PsiGlovePsycho_T08
TML_WPN_PsiGlovePsycho_T09
TML_WPN_PsiGlovePsycho_T10
TML_WPN_PsiGlovePyro_T01
TML_WPN_PsiGlovePyro_T02
TML_WPN_PsiGlovePyro_T03
TML_WPN_PsiGlovePyro_T04
TML_WPN_PsiGlovePyro_T05
TML_WPN_PsiGlovePyro_T06
TML_WPN_PsiGlovePyro_T07
TML_WPN_PsiGlovePyro_T08
TML_WPN_PsiGlovePyro_T09
TML_WPN_PsiGlovePyro_T10
Entity Templates – Books & Consumables
Items.Books
Book_HippiesBook
Book_MoDRevolutionNote
TML_BOOK_Base_Note
TML_Book_Church
TML_Book_FishEncyclopedia
TML_Book_Fishing
TML_Book_Promoter_Brochure
TML_PermanentSkillBooster_Dummy
TML_Recipe_Dummy
TML_TemporarySkillBooster_Dummy
Items.CraftMaterials.UpgradeBooks
TML_CRAFT_TierUpgrade_AcidThrower_DELETE
TML_CRAFT_TierUpgrade_Andromeda_DELETE
TML_CRAFT_TierUpgrade_APS_DELETE
TML_CRAFT_TierUpgrade_Bat_DELETE
TML_CRAFT_TierUpgrade_BatPolice_DELETE
TML_CRAFT_TierUpgrade_Cryolaser_DELETE
TML_CRAFT_TierUpgrade_DartGun_DELETE
TML_CRAFT_TierUpgrade_DiscThrower_DELETE
TML_CRAFT_TierUpgrade_Dummy_DELETE
TML_CRAFT_TierUpgrade_Flamethrower_DELETE
TML_CRAFT_TierUpgrade_GravGun_DELETE
TML_CRAFT_TierUpgrade_Horizon_DELETE
TML_CRAFT_TierUpgrade_Knife_DELETE
TML_CRAFT_TierUpgrade_KS23_DELETE
TML_CRAFT_TierUpgrade_LPD_DELETE
TML_CRAFT_TierUpgrade_Mac_DELETE
TML_CRAFT_TierUpgrade_Moderna_DELETE
TML_CRAFT_TierUpgrade_MS9_DELETE
TML_CRAFT_TierUpgrade_Nailgun_DELETE
TML_CRAFT_TierUpgrade_Pine_DELETE
TML_CRAFT_TierUpgrade_PowerGlove_DELETE
TML_CRAFT_TierUpgrade_PsiGlove_DELETE
TML_CRAFT_TierUpgrade_Raven_DELETE
TML_CRAFT_TierUpgrade_RazorGlove_DELETE
TML_CRAFT_TierUpgrade_Revolver_DELETE
TML_CRAFT_TierUpgrade_RPK_DELETE
TML_CRAFT_TierUpgrade_SHAK_DELETE
TML_CRAFT_TierUpgrade_Shiv_DELETE
TML_CRAFT_TierUpgrade_ShortShotgun_DELETE
TML_CRAFT_TierUpgrade_SRF_DELETE
TML_CRAFT_TierUpgrade_StunKnuckles_DELETE
TML_CRAFT_TierUpgrade_SurgicalBlade_DELETE
TML_CRAFT_TierUpgrade_SVD_DELETE
TML_CRAFT_TierUpgrade_Techhammer_DELETE
TML_CRAFT_TierUpgrade_Wrench_DELETE
TML_CRAFT_UpgradeBook_Dummy
TML_CRAFT_UpgradeBook_HeavyWeapons
TML_CRAFT_UpgradeBook_HighTechWeapons
TML_CRAFT_UpgradeBook_HTHWeapons
TML_CRAFT_UpgradeBook_LightWeapons
TML_CRAFT_UpgradeBook_MeleeWeapons
TML_CRAFT_UpgradeBook_PsiWeapons
Items.Books.Recipes
TML_Recipe_Antidote
TML_Recipe_Antidrug
TML_Recipe_ChickenLegsCaramelBeer
TML_Recipe_Chowder
TML_Recipe_Dimebag
TML_Recipe_KebabHyena
TML_Recipe_KebabVolper
TML_Recipe_LoonySideUp
TML_Recipe_LuckyCookie
TML_Recipe_PotatoPie
TML_Recipe_ProteinBalls
TML_Recipe_RadforceUpgrade
TML_Recipe_Robostimpack
TML_Recipe_Servoshell_T1
TML_Recipe_Servoshell_T2
TML_Recipe_Servoshell_T3
TML_Recipe_SuperStimpack
Items.Books.SkillPerkBooks
TML_PSB_Contraptions
TML_PSB_Criminal
TML_PSB_Driving
TML_PSB_HandToHand
TML_PSB_HeavyArms
TML_PSB_HighTechArms
TML_PSB_LightWeapons
TML_PSB_Medicine
TML_PSB_MeleeArms
TML_PSB_Psi
TML_PSB_Science
TML_PSB_Speech
TML_PSB_Survival
TML_PSB_Tech
Items.Books.TemporaryBoostBooks
TML_TSB_Contraptions
TML_TSB_Criminal
TML_TSB_Driving
TML_TSB_HeavyWeapons
TML_TSB_HTH
TML_TSB_HTWeapons
TML_TSB_Influence
TML_TSB_LightWeapons
TML_TSB_Medicine
TML_TSB_Melee
TML_TSB_Psi
TML_TSB_Science
TML_TSB_Survival
TML_TSB_Tech
Items.Consumables
TML_CON_Food_Dummy
TML_Med_Dummy
TML_CON_Food_Boiled_Cockroach_Egg
TML_CON_Food_Boiled_Cockroach_Eye
TML_CON_Food_Boiled_Egg
TML_CON_Food_ChickenLegsCaramelBeer
TML_CON_Food_Chowder
TML_CON_Food_Fried_Rat
TML_CON_Food_KebabHyena
TML_CON_Food_KebabVolper
TML_CON_Food_LoonySideUp
TML_CON_Food_LuckyCookie
TML_CON_Food_PotatoPie
TML_CON_Food_ProteinBalls
TML_CON_Food_Pulled_Pork
TML_CON_Food_Roast_Cockroach_Legs
TML_CON_Food_Roast_HyenaMeat
TML_CON_Food_Roast_MoleRat_Eye
TML_CON_Food_Roast_MoleRat_Gland
TML_CON_Food_Roast_MoleRat_Tail
TML_CON_Food_Roast_Rat_Eye
TML_CON_Food_Roast_Rat_Tail
TML_CON_Food_Warmed_Canned_Beans
TML_CON_Food_Warmed_Canned_Meat
TML_CON_Drink_Sanitizer
TML_CON_Drugs_Aeroplan
TML_CON_Drugs_Agilon
TML_CON_Drugs_Antidote
TML_CON_Drugs_Antidrug
TML_CON_Drugs_Arad
TML_CON_Drugs_CigarettesWaywardExtra
TML_CON_Drugs_DimeBag
TML_CON_Drugs_Energon
TML_CON_Drugs_Glue_Bottle
TML_CON_Drugs_Mercury_Bottle
TML_CON_Drugs_Neocitam
TML_CON_Drugs_Radforce
TML_CON_Drugs_Radforce_Upgrade
TML_CON_Drugs_Stimpak
TML_CON_Drugs_SuperStimpak
TML_Tool_Bandage
TML_Tool_Defibrillator
TML_Tool_Robostimpack
TML_CON_Drink_Alcohol_Bottle
TML_CON_Drink_Beer_A
TML_CON_Drink_Beer_B
TML_CON_Drink_Instant_Coffe
TML_CON_Drink_Packet_Of_Water
TML_CON_Drink_Shhow
TML_CON_Food_Candy
TML_CON_Food_Canned_Beans
TML_CON_Food_Canned_Meat
TML_CON_Food_LunchChurch_Meat
TML_CON_Food_LunchChurch_Veg
TML_CON_Food_Lunch_Balance
TML_CON_Food_Lunch_Champ
TML_CON_Food_Lunch_Eutrophy
TML_CON_Food_Noola_Noodles
TML_CON_Food_SAM
TML_CON_Food_Cockroach_Egg
TML_CON_Food_Cockroach_Eye
TML_CON_Food_Cockroach_Leg
TML_CON_Food_DoubleChikenLegs
TML_CON_Food_Egg
TML_CON_Food_HyenaMeat
TML_CON_Food_MoleRat_Eye
TML_CON_Food_MoleRat_Gland
TML_CON_Food_MoleRat_Tail
TML_CON_Food_Onion
TML_CON_Food_Potato
TML_CON_Food_Rat_Eye
TML_CON_Food_Rat_Leg
TML_CON_Food_Rat_Tail
TML_CON_Food_Salad
Entity Templates – Craft Materials & Quest Items
Items.CraftMaterials
TML_CRAFT_CrabArmorPlate
TML_CRAFT_CrabClaw
TML_CRAFT_Valve
TML_CRAFT_Blade
TML_CRAFT_Cleaning_Brush
TML_CRAFT_Duck_Tape
TML_CRAFT_Electrical_Items
TML_CRAFT_Lubricant
TML_CRAFT_Matches
TML_CRAFT_Plastic_Garbage
TML_CRAFT_Scissors
TML_CRAFT_Wiping_Rod
TML_CRAFT_Case_12ga
TML_CRAFT_Case_40mm
TML_CRAFT_Case_HeavyRifleAmmo
TML_CRAFT_Case_LightRifleAmmo
TML_CRAFT_Case_Nailgun_Gas
TML_CRAFT_Case_PistolAmmo
TML_CRAFT_Empty_Beer_Bottle_A
TML_CRAFT_Fabric
TML_CRAFT_Gun_Powder
TML_CRAFT_Handgun_Bullet
TML_CRAFT_Nails
TML_CRAFT_Paper_Pack
TML_CRAFT_Rifle_Bullet
TML_CRAFT_Salt
TML_CRAFT_Shotgun_Pellet
TML_CRAFT_Springs
TML_CRAFT_Tin_Can
TML_CRAFT_Capsule_Skin
TML_CRAFT_Crystals
TML_CRAFT_Mech_Parts
TML_CRAFT_Optical_Fibre
TML_CRAFT_Polymetal_Ore
TML_CRAFT_Relic_Debris
TML_CRAFT_Relic_Shards
TML_CRAFT_Weapon_Parts
Items.Miscellaneous
TML_MISC_AbnormalProtector
TML_Misc_Battery_C
TML_Misc_BundleOfClothes
TML_MISC_Cage_Empty
TML_MISC_Cage_Rat
TML_MISC_Canister_Big_Base
TML_Misc_Combonds
TML_Misc_CPS
TML_Misc_CPSDead
TML_MISC_FireExtinguisher
TML_MISC_Ground
TML_Misc_ReagentBox
TML_Misc_Rope
TML_Misc_Servoshell_Paint_China
TML_Misc_Servoshell_Paint_France
TML_Misc_Servoshell_Paint_Germany
TML_Misc_Servoshell_Paint_Japan
TML_Misc_Servoshell_Paint_USA
TML_Misc_Servoshell_Paint_USSR
TML_Misc_Soap_A
Items.Tools
TML_Tool_Bolt
TML_Tool_Crowbar
TML_Tool_DefuseKit
TML_Tool_DefuseKit_Advanced
TML_Tool_Dummy
TML_Tool_Electronic_Repair_Kit_DELETE
TML_Tool_Equipment_Repair_Kit_DELETE
TML_Tool_Hacking
TML_Tool_Hacking_Advanced
TML_Tool_Lockpick
TML_Tool_Lockpick_Advanced
TML_Tool_RepairKit
TML_Tool_Shovel
TML_Tool_WeaponKit
TML_Tool_FishBait_1
TML_Tool_FishBait_10
TML_Tool_FishBait_11
TML_Tool_FishBait_12
TML_Tool_FishBait_13
TML_Tool_FishBait_14
TML_Tool_FishBait_15
TML_Tool_FishBait_16
TML_Tool_FishBait_17
TML_Tool_FishBait_18
TML_Tool_FishBait_19
TML_Tool_FishBait_2
TML_Tool_FishBait_20
TML_Tool_FishBait_3
TML_Tool_FishBait_4
TML_Tool_FishBait_5
TML_Tool_FishBait_6
TML_Tool_FishBait_7
TML_Tool_FishBait_8
TML_Tool_FishBait_9
Items.QuestItems
Item_BackToNasvilleTrackingDevice
Item_RelicRush_Note
PRGSHouseDoorKey
PRGSHouseRelic
PRGSLegDocuments
Quest_BetanyAgitationBeer
Quest_BetanyAgitationList
Quest_KurtAgitationBadge
Quest_OldmanLegNoPhoto
Quest_Transcriptor
Quests_REMailManLetter1Opened
Quests_REMailManLetter2Opened
Quests_REMailManLetter3Opened
RelicRush_Note_1
RelicRush_Note_2
RelicRush_Note_3
RelicRush_Note_4
RelicRush_Note_5
TML_Beacon
TML_BoarEar
TML_CAERUS
TML_Fops_Badge
TML_Key_A
TML_Key_Card_A
TML_Password_A
TML_Quest_BeaconArray
TML_Quest_DogTag
TML_Quest_KeyForSwampHouse
TML_QuestItem
TML_Selectron
TML_WolfEar
Items.QuestItems.CityRussianRouletteGuns
CityRussianRoulette_Forefather_Ammo
TML_WPN_Pistol_CityRussianRoulette_1to6