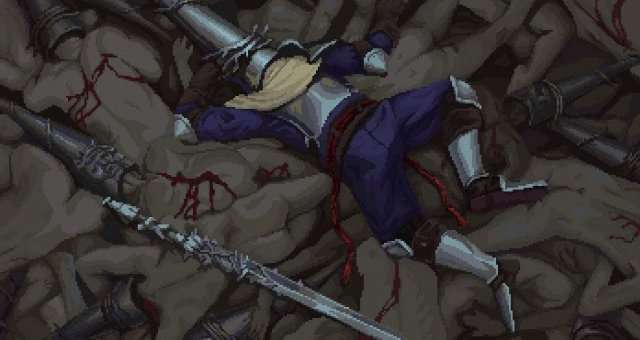 A 100% map of the game as it exists in the Stir of Dawn DLC, with new layout, bosses, and items.
Note: This awesome map was created by Demajen. If you want to support him, subscribe to his YouTube channel or follow him on Twitter.
Blasphemous: Stir of Dawn DLC Map: Completion 100%
Completed my first NG+ run and can confirm that everything works pretty much the same as the base game, with the following exception: you can teleport between Prie Dieu with the tithe power and NOT spill the Chalice for the quest. This makes it a LOT easier. Dunno if it'll get patched, however.
Note: There is a bug, currently, which means you don't get the rosary bead reward for completing your NG+ run.
Click to enlarge… (12 000 x 6 600 pixels)
Pre-DLC Game Map
Click to enlarge… (9 300 x 3 200 pixels)