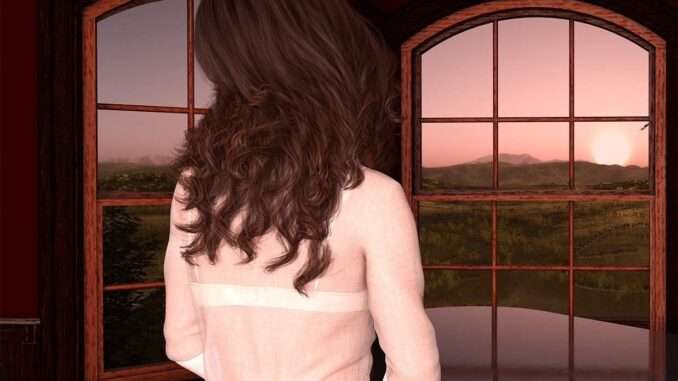 Here is the solution for Pack quest in the Being a DIK game.
How to Solve Pack Quest
Episode 6
Air conditioner: A black dot on the air conditioner in Tommy's room

The biggest vein: Branching off from the main hall is a giant drawing of a ♥♥♥♥ on the wall, its on the top vein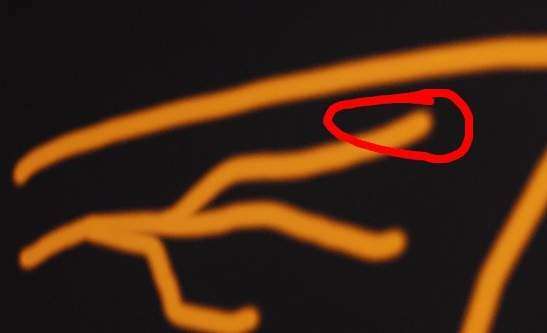 Enjoy: Chinese food box on the floor of the kitchen that reads "Enjoy!"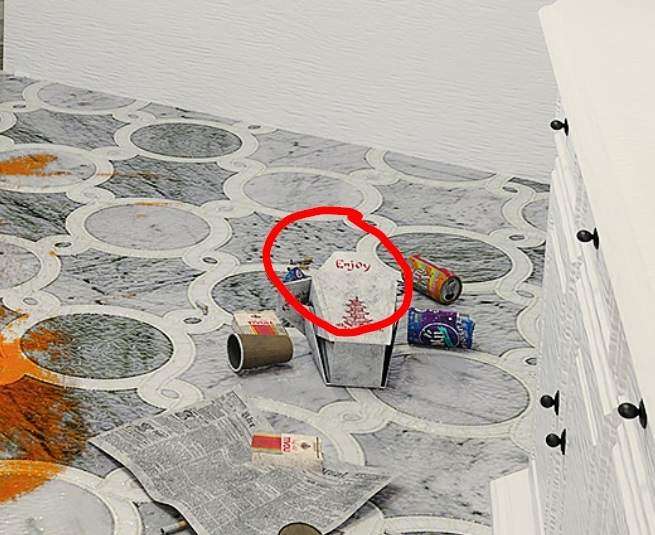 Here's Johnny: Into the right hall, if you get the reference its easy from there, if not its at the tip of the axe's handle on the wall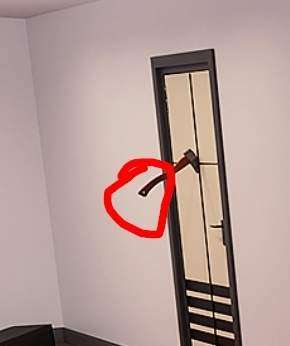 The white king: Above Rusty is a painting of a white lion, or the KING of the jungle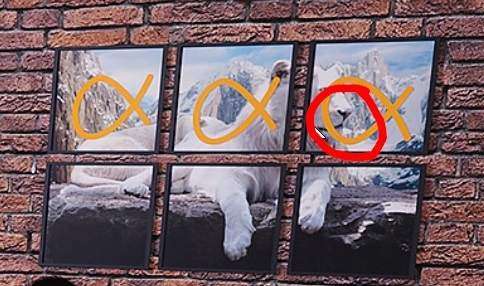 Employee of the month: Derek has a trophy for employee of the month in his room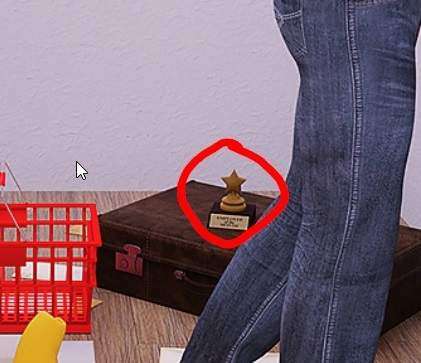 The travel pillow: Jacobs grey/white pillow on his bed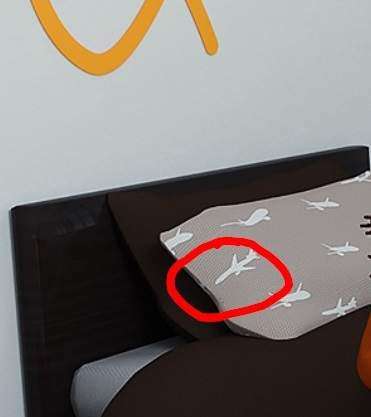 The intact keg: There's a few kegs, but the intact one is the one at Leon's bedside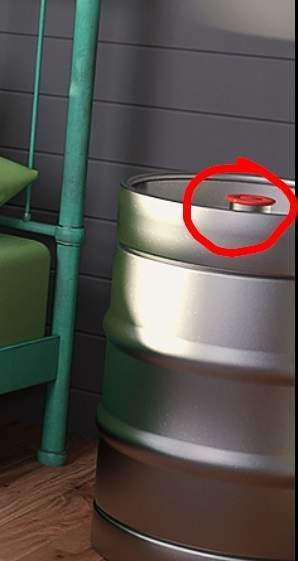 The wick: Candle in your room, click on the wick
7:30: After all the dialogues, the clock on the laptop will change to 7:30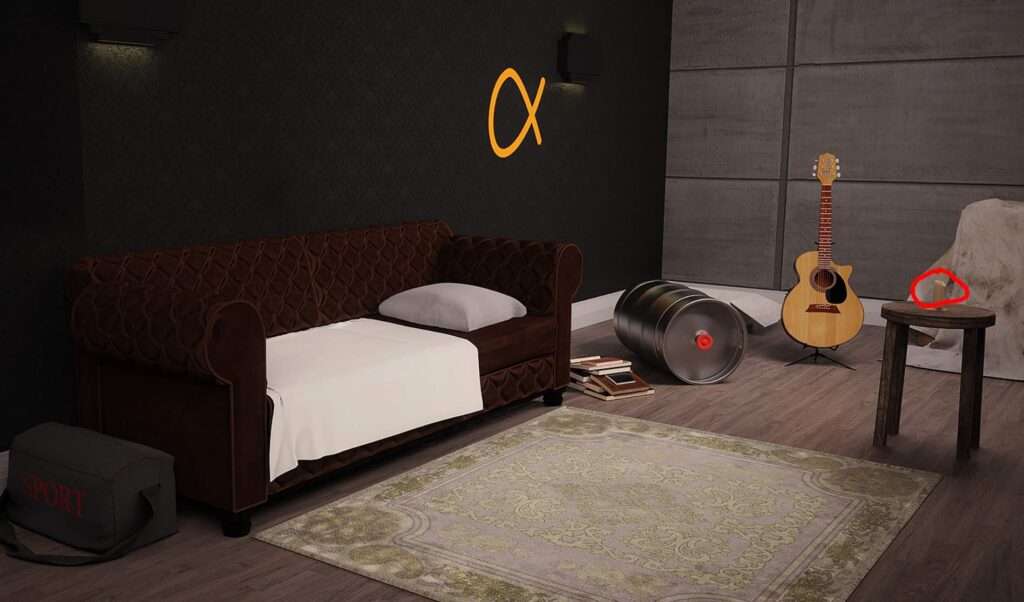 Episode 7
Quest pack at the HOT's party.
44 dB – Karen's hearing aid next to the girl's clothes in the Basement.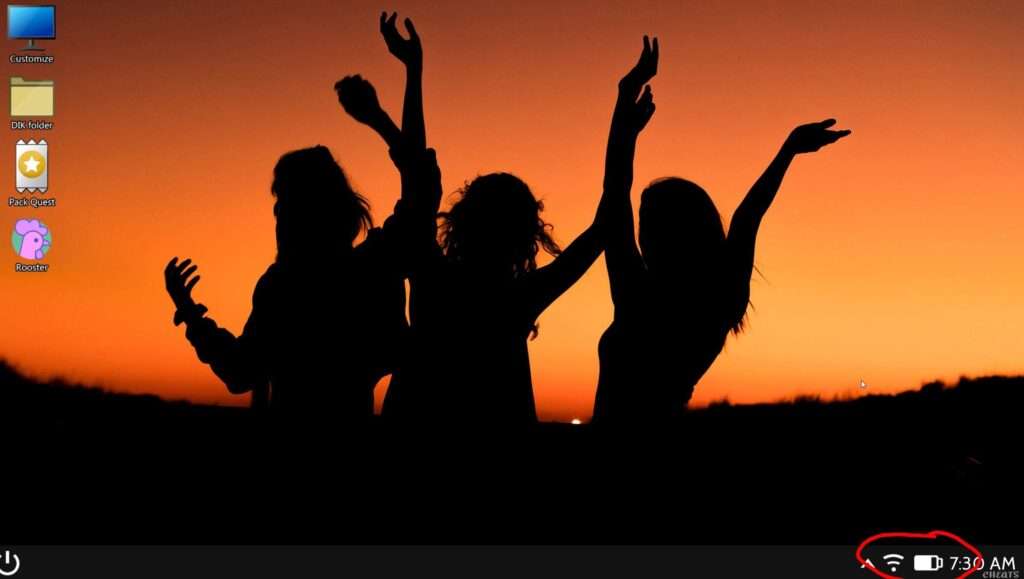 Bad Girls – In Riona and Camilla's room, it's on Camilla's side of the room look at the text "Nice girls finish last bad girls finish fast" It's the A in bad.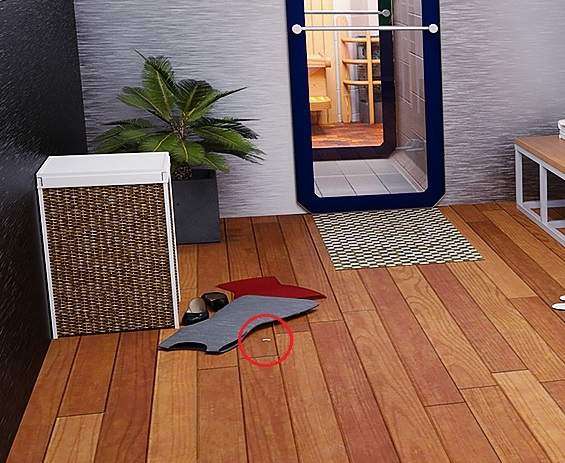 Sounds like a trumpet – Elena's and Lily's room, on Elena's side of the room the painting of the elephant, the tip of its trunk.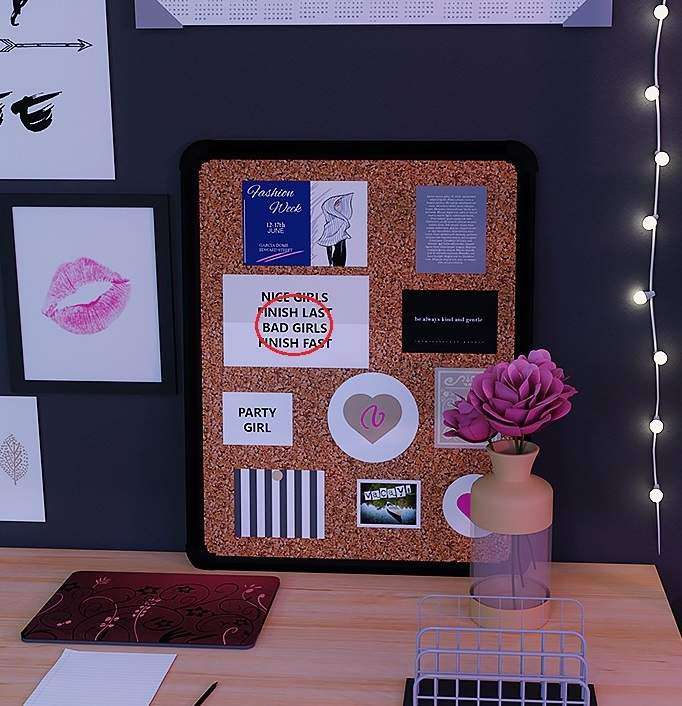 Smell of the Sahara – Sage's room painting of the tiger. Tip of its nose.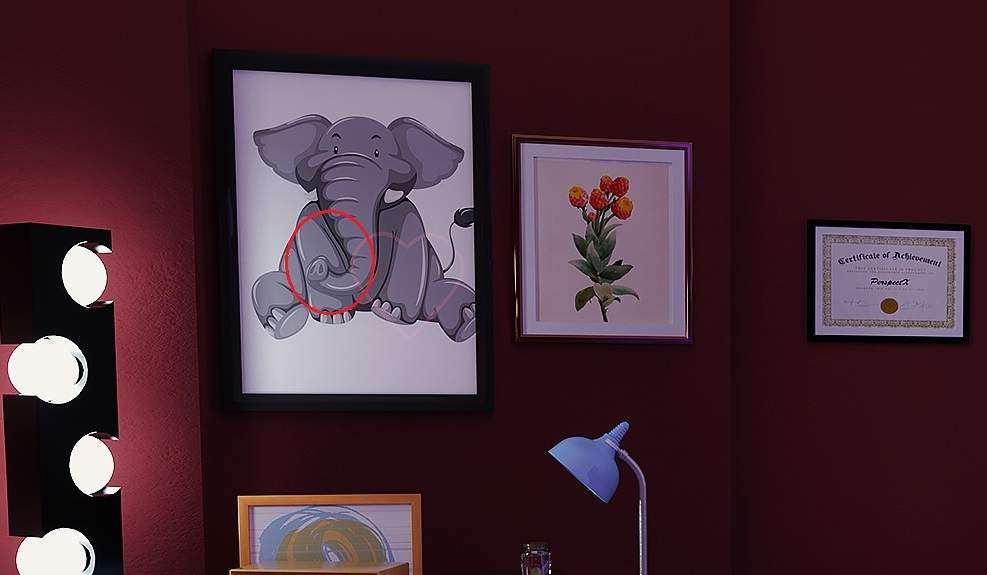 Marine Time – Quinn's room, book on her dresser.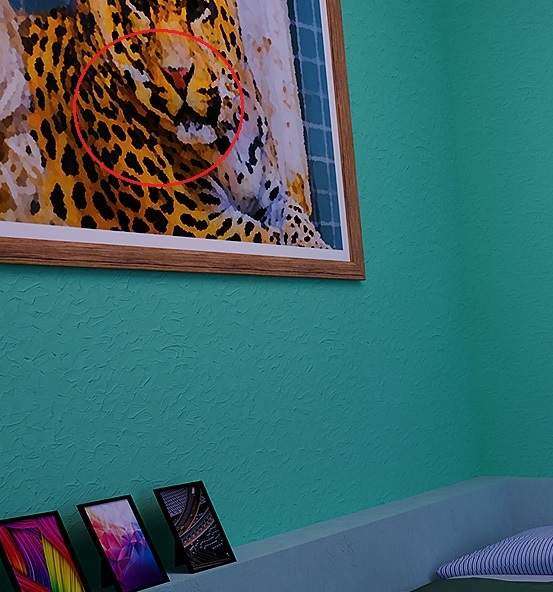 Omicron – The Hot Poster Above Josy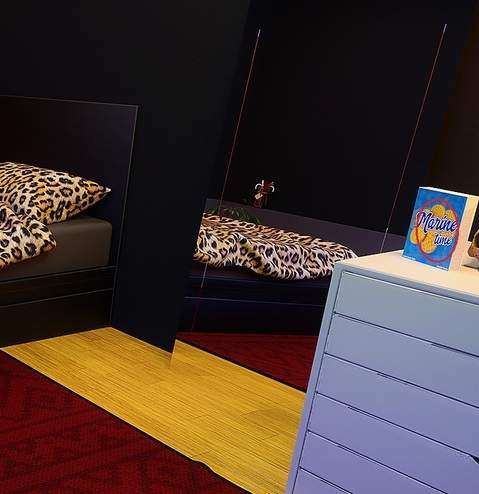 Ember – The Fire in the Sauna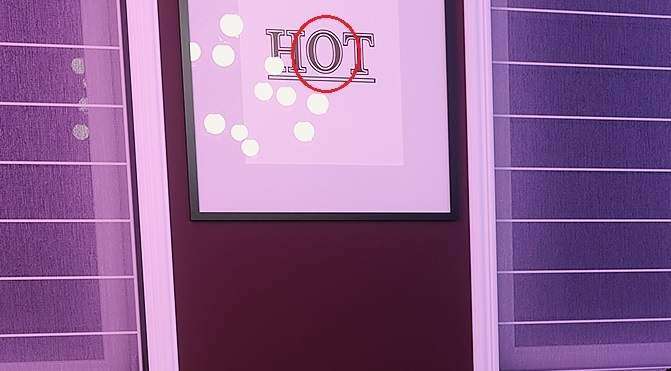 Wings of a Butterfly – Butterfly picture next to John Boy, Elena, and the Two Girls.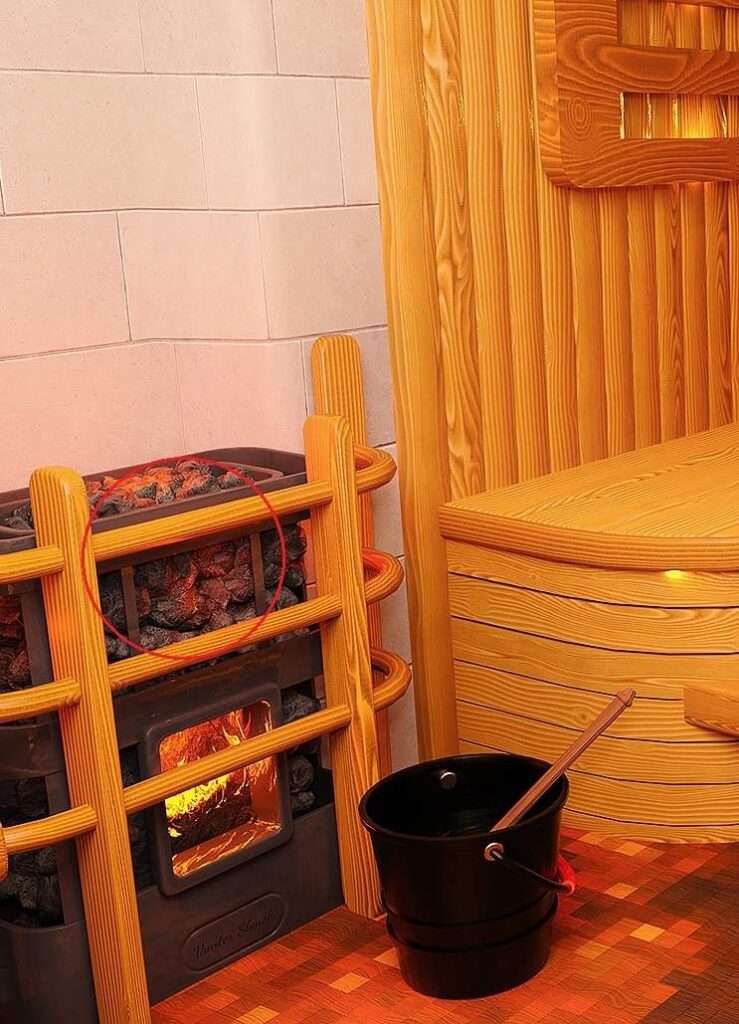 Crab stick – Arieths room, Tip of dildo.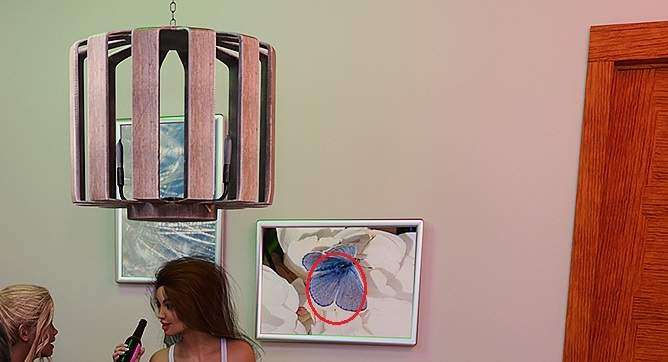 1 – Josy's and Heather's room, Foam finger on the mug.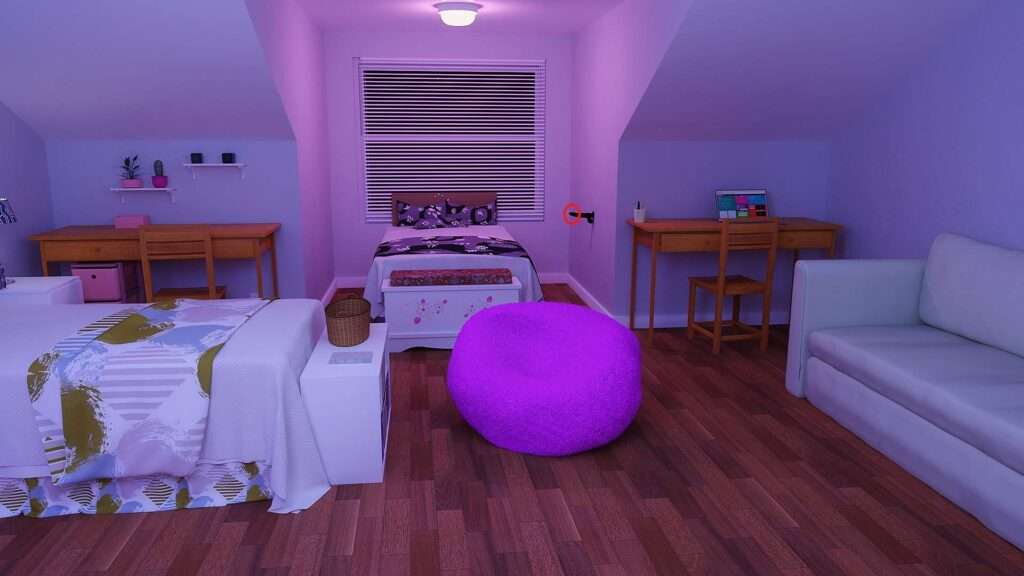 Episode 8
Bullseye – Corridor #2, front-left door, dartboard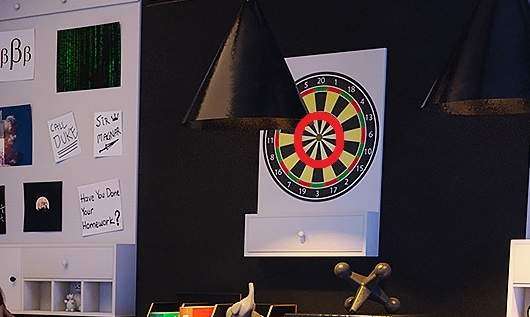 Disco! – Corridor #1, front-left door, disco ball

Eat up – Bathroom, third stall from left, gloryhole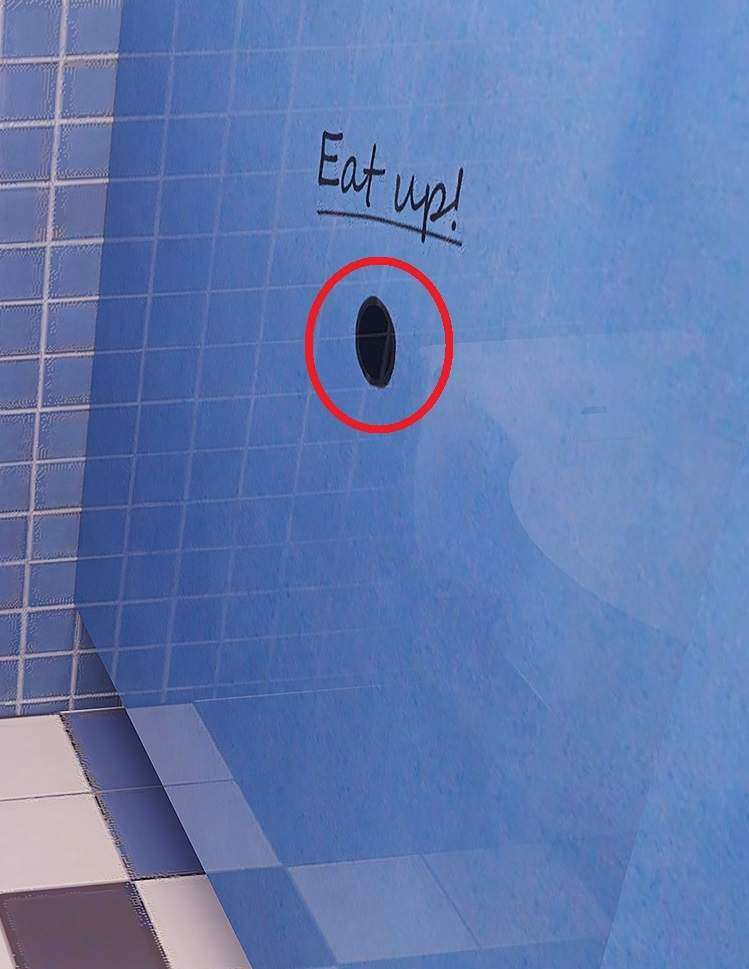 Fluffy & brown – Corridor #3, back-left door, bunny's nose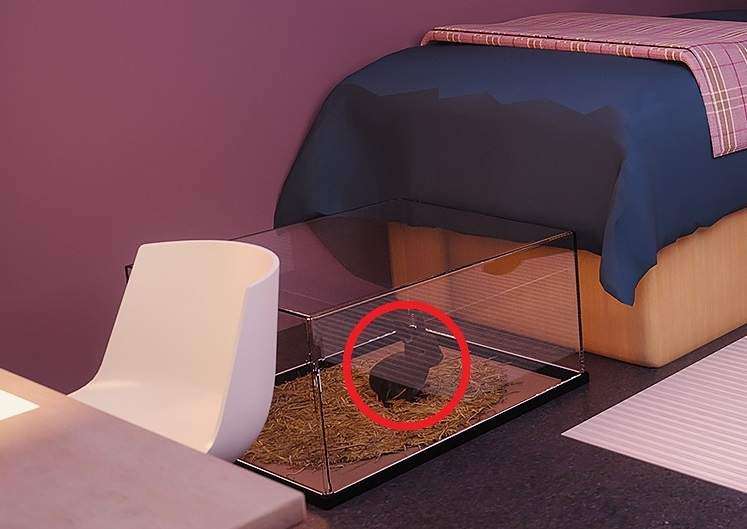 Heart – Corridor #3, front-right door, heart on right wall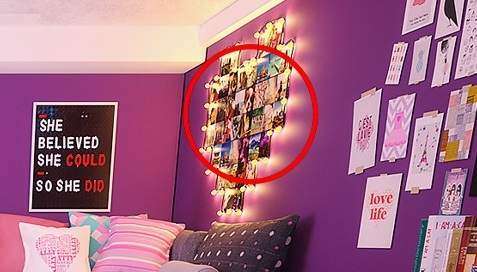 Illuminated – Illuminati symbol outside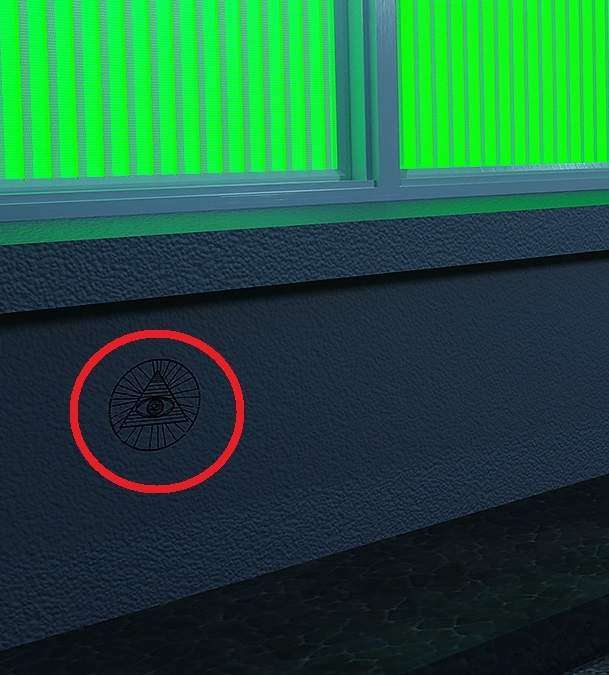 Linda's favorite drink – Corridor #2, front-right door, soda can on the floor to the left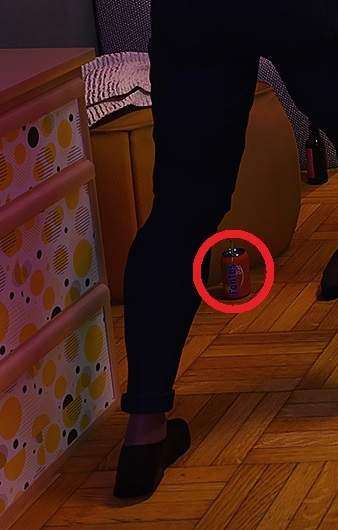 Night with a K – Corridor #1, back-right door, knight poster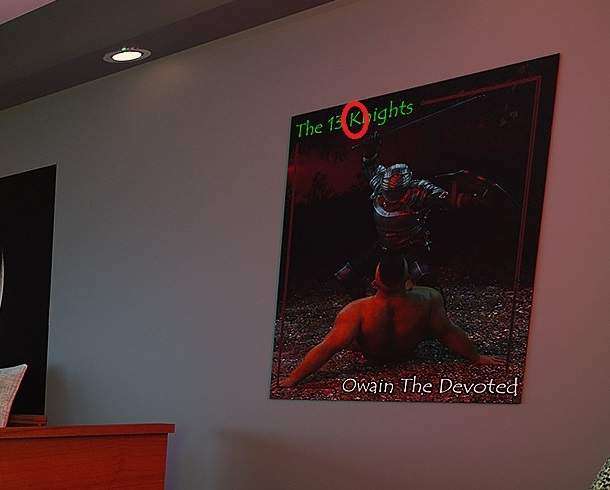 Olive drink – Corridor #2, back-left door, martini on table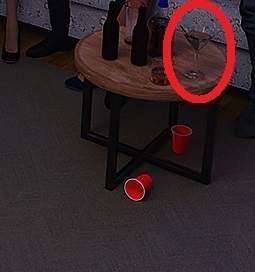 Rooster remnants – Cathy flyer on the bulletin board in Corridor #1