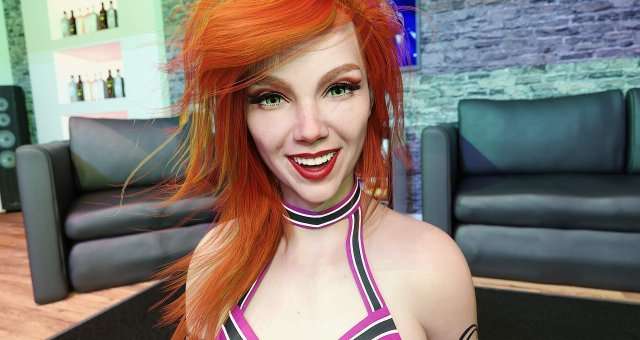 This guide will explain what you need to do to pass all conversations.
Swyper Guide
C, 38
She look's strangely familiar? Do you agree?
Correct Answers:
Hey, C. How are you doing?
Great. Me too…
Good.
Do you want to chat? You don't write a lot in your replies.
I get it. I've never chatted to someone who was so honest about their intention's. I like it.
I am not looking to date someone either. I want to try something different and see if i like it.
Ok. Tell me how i should start.
A picture of what?
"**** picture"
Yes, of course it's mine.
You really don't have to threaten me. thats not a good way to start this. i'm not going to tell anyone. This is just between you and me.
I like the sound of that.
I'd start by kissing your neck.
I slowly remove your bra and grab your "chest" (censored)
I remove my underware and put my hard **** between you thighs while standing up. i slowly thrust back and forward, grazing your panties with my ****.
That was ****ing amazing, C! It was so hot!
Think of me when you're in the shower. Imagine that your hand is mine as you clean up.
Reward: Extra Picture.
Catrin, 22
Correct Answers:
I'm over 6 feet. How about you?
Is it really that bad?
Maybe they think they can win you over before that happens?
You're from New York, right? How's it like there?
Who eats hot dogs at 10 p.m.?
I'll turn 21 in a few years, but i already drink.
Reward: extra picture
Ellie, 21
Correct Answers:
I'll show you mine if you show me yours.
I could handle yours. You're what? A B cup?
You couldn't fill a D cup.
Doesn't look like a D cup for me. Is it a push-up bra?
Show me them without the bra and i'll check again.
Reward: 2 extra pictures.
Ida, 20
She is a "trap" girl. Look at her pictures backside. I can't made her show pictures of her friend. So, my guess. this is only one block, which you can't avoid.
Nicole, 30
She is, surely, familiar to you?
Note: if you chiken out in the strip club by letting Derek handle stuff or you not pay her for lap dance, she will automatically block you. Actually, i don't know how she react after calling her "Old ****'s". So if you have confirmed connection with Swyper i will fix it here.
Correct Answer:
Right back at you. so, it's Nicole, huh?
Is it my age?
I don't mind the age gap. Also. i'm not stupid, i know your private life is different from your work life. I read your profile and i wanted to know more about you. That's it.
Thanks. I just try to be me.
Haha! Noted.
I wouldn't mind doing that again with you sometime. It was the hottest thing i've done in my life.
Why can't it be both?
I'm looking forward to it.
No reward's, but Nicole will be opened for future dialogs like any other girl's which not block you.