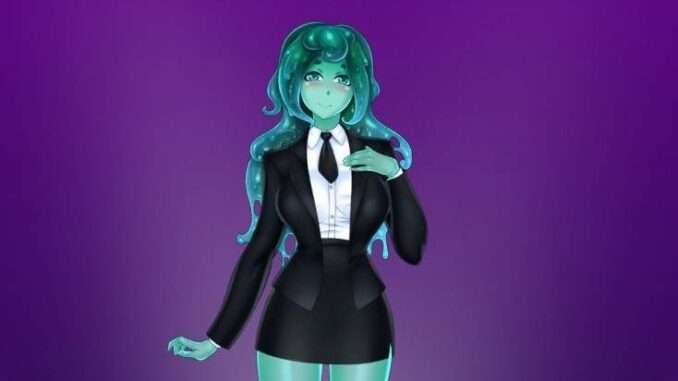 Questions and Answers for Eva Elfie
Questions and Answers
Do you happen to remember what my favorite hobbies are?
You like to read books and play computer games! I'd like to have fun doing those things with you.
Do you like cosplay sex?
That is the sexiest thing in the world. You would look hot in anything. A unicorn onesie or a princess dress!
Do you like girls with high libidos?
Of course. I would make it my job to play around with you to see what arouses you and pleasure you happily!
Do you like receiving oral sex?
Of course I do… I'm already getting very excited down there to be in the presence of Queen Blowjob…
Do you like Russian girls?
I'm a sucker for Russian girls. Your accent is so sexy and you just look so beautiful. But that might just be you!
Do you like to travel and go on adventures?
All the time! I want to go to the Hawaiian islands to party at a luau and get tipsy with you from a tiki mug!
Do you like to use social media?
I like being able to see the beautiful pictures you post on instagram. Your videos, tweets, they keep me involved!
Do you like young girls?
Yes, you being 19, you're just full of the fresh energy that keeps life fun! Sex with you is just as exciting and tight too…
Do you remember what I like to be complimented on?
You have such a big smile on your face, and your cheeks are so cute! You love having your pretty face admired!
Do you remember what I said about sex toys?
You have a little collection of your favorite toys… Sounds very cute. I'd like to see you use your vibrator up close!
Do you remember what my favorite colors are?
Absolutely! It's black and green. I've been picturing you in those colors ever since…
Do you remember what type of man I prefer as a lover?
I could never forget, because you described me perfectly! Smart, athletic, and with stubble on my face.
Do you remember when I was born?
May, the beginning of a sexy summer! We can celebrate your birthday with lots of sun and passion!
Do you think it's hot to have sex outside in public?
It's so hot… There's something about being out in the open with fresh air and nature that makes it even sexier!
Have you ever wanted to have a cute stepsister?
If she's as cute as you, I won't be able to hide my hard-ons from you. You might take advantage of me if you see!
How do you feel about cream pies?
I love it so much. I think it's so sexy watching the yummy cream leak out of your horny little ♥♥♥♥♥…
How do you feel about girls squirting?
That turns me on so much. I love seeing how wet and horny I can make a girl! I want to make you feel that good…
I hope you remember what I said about masturbation!
Of course you like to pleasure yourself, but having sex with a real person is so much better!
I know you didn't forget how big my breasts are!
They are wonderful C cups! I can even see that… They make a very nice shape in your blouse!
I wonder if you remember what I said about anal sex…
You have never tried it! I might be interested in trying it out with you, but I think I will be satisfied with your tight ♥♥♥♥♥ for now…
If you could do anything you wanted to me right now, what would you do?
I would get on top of you and pull your panties off! Squeeze that nice ass and feel how wet you are…
If you could get me the perfect gift, what would it be?
A console decked out with a custom painted shell and some games to go with it since that's your favorite hobby!
What are you most excited about with dating an amateur porn girl?
I want to help you shop for sexy outfits to model in and help you movie hot shoots… I can be in the shoots with you too!
What do you like most about me?
I love your expressive and child-like personality! You are so bubbly and sunny to be around, and I love your flirty diva side too!
What do you think about ahegao?
It turns me on so much to see a girl's mind break like that when I'm pleasuring her… It makes me even hornier!
What do you think about girls having sex with other girls?
I love it. Girls are already so sexy on their own, so it's even better when they come together and lick each other's ♥♥♥♥♥♥♥.
What do you think is the sexiest part of my body?
It's so hard to decide. Your tits, your ass, you're totally perfect… It's not your body, but your face is drop dead gorgeous too!
What kind of personality do you prefer for a girl?
A friendly social butterfly of a girl who is optimistic and loving but also a sexy nerd that's into games and books!
What type of look do you find most attractive on girls?
Cute blondes with a pretty face and pale skin. Someone naturally beautiful, with nice breasts and a small waist!
What was your first impression of me?
In video, I saw a sexy girl who knows how to pleasure a man just right. In person, I saw a beautiful and fun girl to be around!
What's your favorite part of having sex?
Building up our horniness! I want to make you so wet that you're dripping white down my ♥♥♥♥ when I'm ♥♥♥♥♥♥♥ you!
What's your favorite sex position?
I like to bend a girl over and ♥♥♥♥ her doggy style! It's just the perfect angle to hit her ♥♥♥♥♥ the right way!
What's your ideal date?
Going out to have a fun adventure and then coming back home to play games and fool around. It's very sexy!
What's your opinion of porn girls?
I think it takes a sexy strength to be able to do it so openly! Sex is a wonderful thing and everyone should enjoy it!
You did not forget what my age is, did you?
I could never forget that you're 19… I think if I felt a 19 year old on me, I would never forget that feeling too!
You didn't forget what my favorite season is, right?
I could never forget! I think about you radiating beauty in the summer sun all the time!
You remember what my height is, yes?
Around 5'4″. That's a good height. Short when I want it and tall in sexy heels… Perfect!
Facts
Lovers – Tall and Handsome
Masturbation – Sometimes, but not preferred
Toys – Some
Anal – Never tried
Age – 19
Born – May
Cup size – C
Height – 5'4″
Favorite color – Black or Green
Favorite compliment – Face
Hobby – Computer games and books
Favorite season – Summer