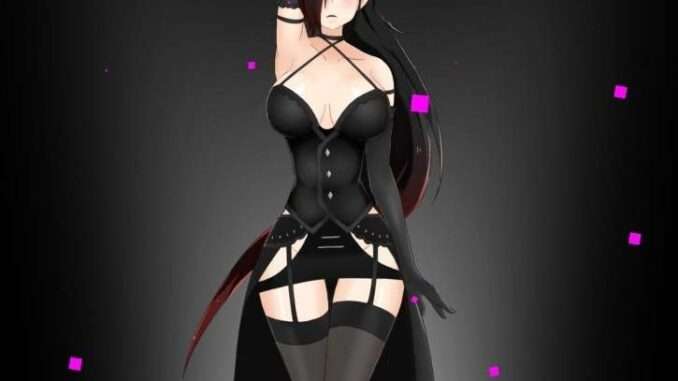 Questions and Answers for Raven
Questions and Answers
Do you feel good when you make someone else feel pain?
Absolutely! Assuming, of course, that the other person consents to feel pain.
Do you like playing with toys during sex?
Yes, of course! They add that little extra touch of excitement during sex.
Do you like the goth style?
Like it? I love it! It's so seductive and attractive!
Do you like to feel pain when you have sex?
No, I prefer to be the one making others feel pain.
Do you prefer to give or receive oral sex?
There's a right time for both. This type of thing is something I decide when the time is right.
Do you remember my favorite color?
Yes, like the darkness, it is black.
Do you remember my favorite hobby?
Of course! You're into sinfully delicious S&M swinger parties.
Do you remember what I told you about anal?
Yes, you love starting with some anal.
Have you ever been to a swinger party?
Yeah, they're the best parties anywhere!
Have you ever dreamed about me?
Every conversation with you is like a dream come true!
Have you ever gone out with someone you could dominate all night long?
I think I'm about to! What do you think, cutie?
Have you ever had sex with more than one girl at a time?
I'm not going to lie: I have, and it's been a wonderful experience every time.
Hey! My favorite season is exactly my style! Do you remember what it is?
Winter, when the air is crisp and clean and the ground is blanketed by snow.
How do you feel when you dominate a woman?
I feel great! I feel powerful and in control.
I have some very specific toys. Do you remember what they are?
You're very specific. You only like S&M toys.
I love to pleasure myself, but there's a right way for me to do it. What is it?
Of course, that's how you play with your S&M toys.
I think my lovers have a few needs. Do you remember who I like to play with?
Yeah, anyone who likes sex and pain.
I think the night is so beautiful! How do you feel in the dark?
I live in the dark! I feel so much more comfortable without the sun beating down on me.
I wonder if I'm going to get a present on my birthday. Do you remember when it is?
I'm the perfect height. Do you remember how tall I am?
I'm very well put together, aren't I? Do you know how much I weigh?
I'm not fully sure, but I think it's 105lb.
In bed, are we going be angels or demons?
I'll be a demon, you'll be the angel, and I can corrupt you into temptation.
Let's see if you know how old I am.
My job is very interesting. Can you remember what it is?
You're the hottest goth model I've ever seen! I have all your pictures!
What color lingerie would you like me to wear?
Black lingerie is the sexiest! It would look perfect on you, don't you think?
What do you like to listen to while you're having sex?
I like to hear moans of pleasure and shouts of exciting pain.
What do you think about anal as foreplay?
I love to finger, lick, and tease a girl's ♥♥♥♥♥♥♥! It's great!
What do you think is the sexiest thing about me?
Your whole style is so sexy! I've never met anyone like you before.
What do you want me to do right now?
I'm not going to tell you. I'm going to show you.
What gives you the most pleasure?
Dominating a woman in bed, without a doubt.
What should I do to make you excited?
Take off your clothes, open your legs, and start fingering yourself.
What's the craziest sexual thing you've ever done?
I'm constantly trying to do wilder things – that's what's most exciting!
What's the longest you could ever go without sex?
There are many ways to feel pleasure. I can show you how to prolong the time before you ♥♥♥.
What's your favorite position?
Any position where I'm dominant and in complete control.
What's your secret to making a woman horny?
I whisper in her ear exactly what she needs to do.
Would you like to have a photo shoot with me?
Of course! How could I pass up the chance for a professional shoot with someone as gorgeous as you?
Facts
Lovers – Everyone who loves sex and pain.
Masturbation – Only with S&M toys.
Anal – As foreplay.
Toys – S&M toys.
Age – 20.
Born – April.
Weight – 105.
Height – 5'4″.
Favorite color – Black.
Favorite season – Winter.
Hobby – S&M swinger parties.
Occupation – Goth photo model.