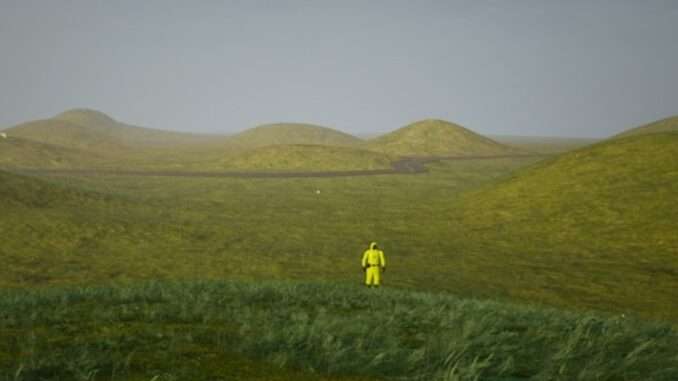 How to Pass Level 0
We Start
Important: At the beginning of the level, there are no bugs, if when you reach the door and fall at the moment of "Swinging", you should simply run because there IF a bug spawns, it is best to run to the left until you see the arrows on the walls that indicate the second exit, (An entrance with blue light, it has a bathroom and a staircase), they were able to climb the stairs without any fear, you already passed the level.
1st Step: "The Key"
We are going to go to the right (Recommending to run and jump at the same time to make the "Sprint" perform better), until we see an entrance with pieces of wood, we pick them up by pressing "F" and we go inside.
We will see a broken staircase, only with "F" it will rebuild itself and we will collect the key.
2nd Step: "Door"
We go out and we will walk to the right, in the direction of the middle, if you cannot advance continue a little to the right and continue, and you would arrive at a "Brown Door", Press "F" And Done!
3rd Step (Final) "Balance"
We enter and we will see many holes, DON'T JUMP! The easiest way to pass this part is to crouch down and stick very close to the left wall, making sure that the character doesn't fall and bug. It will look like it falls to the left but you will be stuck on the edge against the wall.
If at the beginning of the bug, the character does throw to the right, you must press "Q" so that if he throws to the left and you don't fall.
Ready! Just run and you will reach the exit.
Note: If you are in Cooperative and a partner falls but you passed him, you can pick up one of the ropes that are before entering the exit duct, Press "F" on a hole and the rope will drop (Your partner should see it, zoom in and press "F")
To leave it, press "Left Click"
Proceed to the crouched chute and Voila, Level 0 Finished!