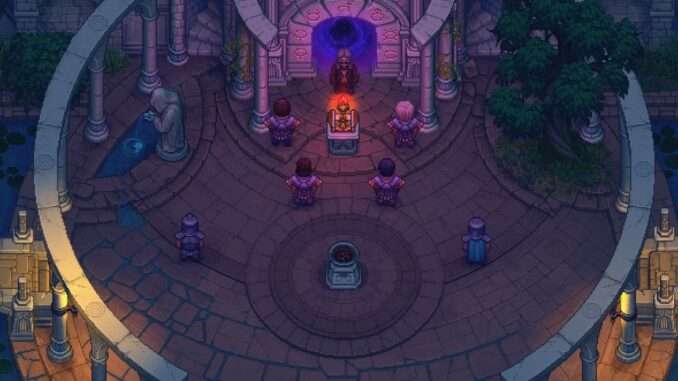 Here is complete vampire/ancient curse quest walkthrough.
Guide to Vampire/Ancient Curse Questline
Note: The camp quest guide you can find here.
Step 1
Start after sleeping twice since DLC start.
Krezvold pull you in town for a cutscene where you agree to help find the vampire (or not).
After coming home, the shepherd will wait for you next to your home to interrogate you.
Ask Ms chain
Ask Horadric
Ask Ms chain again
Ask the Astrologer (require 40)
Step 2
Ask master Alaric
Wait for night and go near Alaric tent.
Cutscene, then expire all dialogues options with Alaric.
Agree to help +20.
Step 3
Need Witcher's eye to continue (camp step 3 completed).
Go the right side of the waterfalls (West of the apiaries).
Examine all 4 clouds (you can actually skip the most bottom one), then the 5 next clouds that appear.
After this a burrow appear, dig it to receive the jawbone.
Talk to clotho to analyze the jawbone.
Unlock memory tincture
Make 3 memory tincture (require 3 gold powder and 3 silver powder).
Use the 3 tincture.
Step 4
Ask Gerry
Wait a day and ask Gerry again.
Need to talk to the ghost in the 8th level.
Craft amulet (require donkey step 2 completed).
1 intestine 1 wax 1 donkey hair.
Go to the 8th Dungeon floor end.
Talk to Clotho (optional)
Talk to Theodoro
Require camp step 5 completed
Step 5
Quagmire
Examine all clouds
Examine the clouds that appear on the right.
Dig the pile near the skeleton.
Dig the leg (optional).
Talk to Theodoro to leave the quagmire.
Use 3 memory tincture on the shoe to see a cutscene.
Step 6
Talk to the donkey when he come next (require donkey quest step 4).
Wait for the donkey to come back, then enter the morgue.
A 1st cutscene will show.
Talk to Ms chain*2.
Talk to Horadric.
Step 7
Talk to Ms Chain on the beach.
Clotho minds right answer:
Clotho
Necronomicon
Ancient curse
Vampires
Master Alaric
4th Graveyard Keeper
Misty Quagmire
Ms Chain
Amnesia
Reward: golden apple
Sleep in your home and get out.
Some guards will arrest you.
Next part will continue after camp step 8.