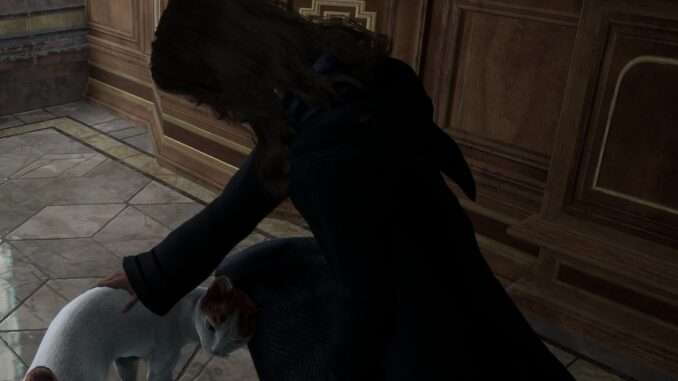 Here's a list of all optimizations I've found.
Guide to Video Settings
Disable Fullscreen Optimizations
Go to SteamLibrary\steamapps\common\Hogwarts Legacy, right click .exe, properties, compatibility, disable full screen optimizations, save.
Force Fullscreen Mode
Paste %LOCALAPPDATA%\Hogwarts Legacy\Saved\Config\WindowsNoEditor\ in windows explorer and open GameUserSettings.ini, then replace this:
FullscreenMode=1
LastConfirmedFullscreenMode=1
With this:
FullscreenMode=0
LastConfirmedFullscreenMode=0
PreferredFullscreenMode=0
And save.
Best Display & Video Settings
Window mode: Fullscreen
Select monitor: Your primary monitor
Resolution: 1920×1080
Rendering Resolution: 100%
Upscale Type: None
Anti Aliasing Mode: DLAA
Nvidia Low Reflex Latency: Off
Vsync: Off
Framerate: Uncapped
HDR: Off
Field of View: As per preference
Motion Blur: Off
Depth of Field: On
Chromatic Aberration: On
Film Grain: On
Graphics Options
Global Quality Preset: Custom
Effects Quality: Ultra
Material Quality: Ultra
Fog Quality: Ultra
Sky Quality: Ultra
Foliage Quality: Medium
Post Process Quality: Ultra
Shadow Quality: Medium
Texture Quality: Ultra
View Distance Quality: Medium
Population Quality: Medium
Ray Tracing Reflections: Off
Ray Tracing Shadows: Off
Ray Tracing Ambient Occlusion: Off
Play around with replacing DLAA with DLSS according you your rig. I'm playing on a 6gig 2060m and it's still visually appealing and at the limit of the input delay comfort range.
By doing step 2 alone, you can actually see that the game starts in full-screen mode and takes priority of the primary display.
Full-screen will be displayed as "" in display settings, as the game does not currently support it, probably because of DX12 compatibility issues.